Step 1. Click "DOWNLOAD" in the "GET MUSIC" window. After then you can see a URL paste box as well as accesses to some sites.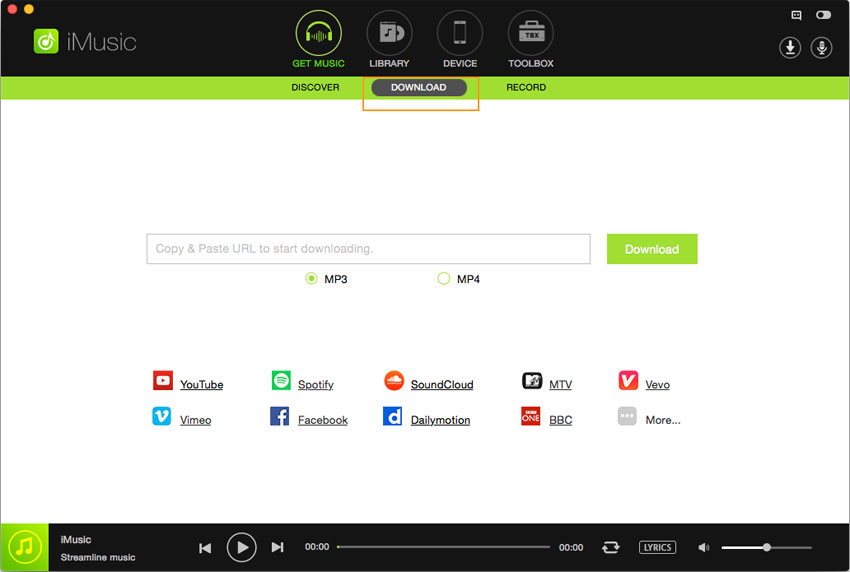 Step 2. Open YouTube or any music streaming site, like Spotify. Copy the URL of the song on the site.
Step 3. Paste the URL of the song to the URL paste box in iMusic, check the needed music format and click "Download".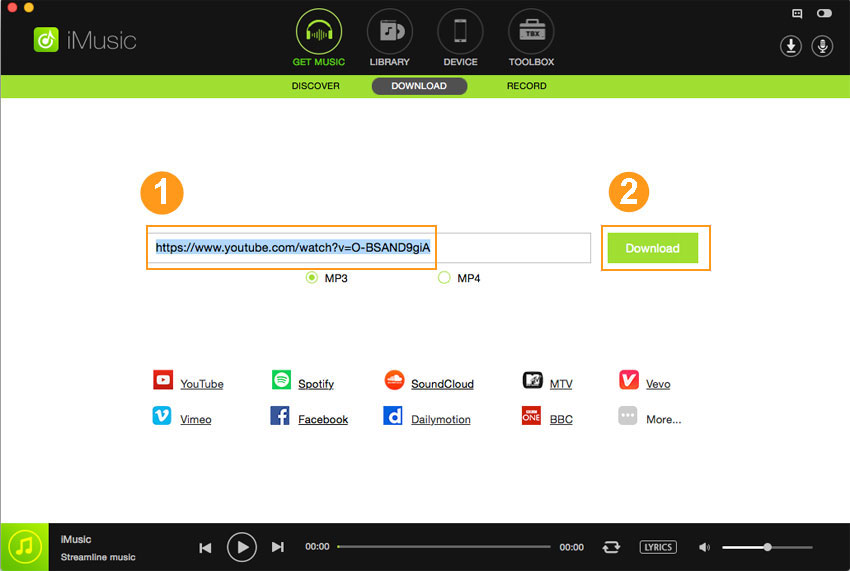 Another option is clicking the access to the site.
Then, type in the name of the song and click the search icon.
Select the music format and quality, click "Download" to begin the download process.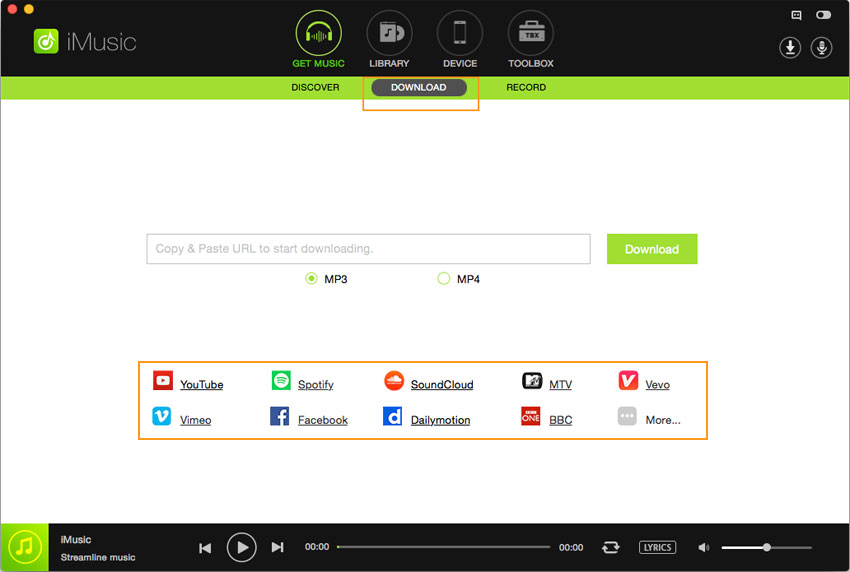 Step 4. After the download, you can see the downloaded songs are added to your iTunes Library automatically. Click "LIBRARY", then download icon on the left side to check out the songs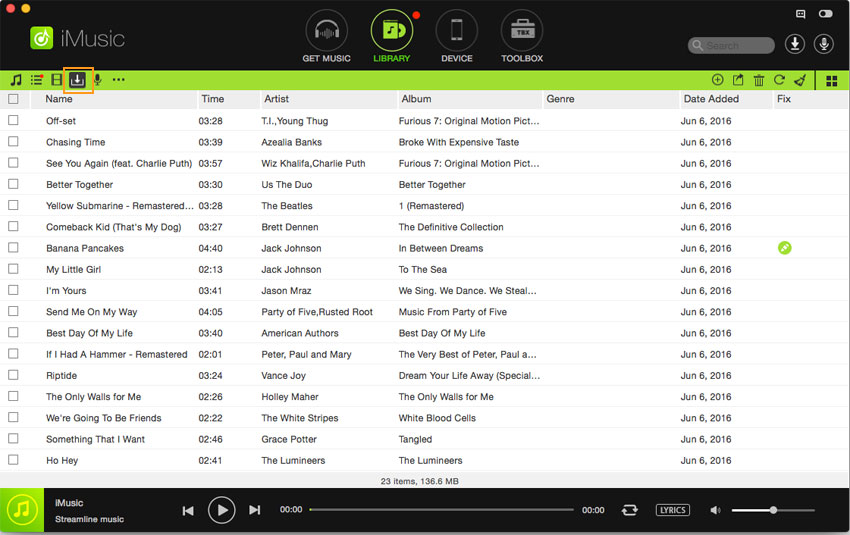 Note: the above mentioned steps can be used to download YouTube music to MP3 format. All the downloaded songs are saved in iTunes Library directly. You need to click "LIBRARY" menu in iMusic, then the download icon on the left side of the pop-up window to check them. Whenever you need to transfer these songs to iPhone, iPod, iPad, Android phones, even to computer, just check them and click the export option to send them to the device or computer.