iPod classic has the biggest capacity among all iPods, and the new iPod classic's capacity reaches whopping 160GB. Bought an iPod classic, you might have tremendous songs and videos on it. If your computer crashed or you deleted some songs and videos in iTunes library accidently, you might want to copy songs and videos from the iPod classic to your computer. However, soon you'll find that iTunes doesn't help as all, because it only copies iTunes Store purchased songs back to iTunes Library, not these you shared from friends and downloaded from apps or Internet.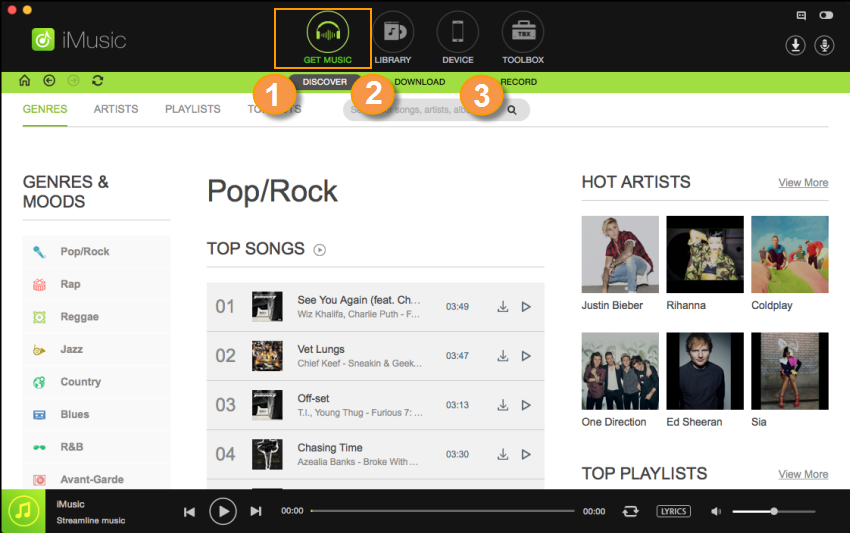 Transfer iPod Music/Videos to Mac and iTunes - iMusic
Best iTunes companion to copy songs, playlists, videos from iPod to computer and iTunes Library!
1 click to copy songs from iPod classic to iTunes library without duplicate;
Copy selected songs and playlists to iTunes Library;
Transfer songs, playlists, videos, and photos to computer;
Sync songs, playlists, videos from computer to ANY iPod without erasing any data;
Below is the step by step tutorial about how to transfer songs and videos from iPod Classic to Mac.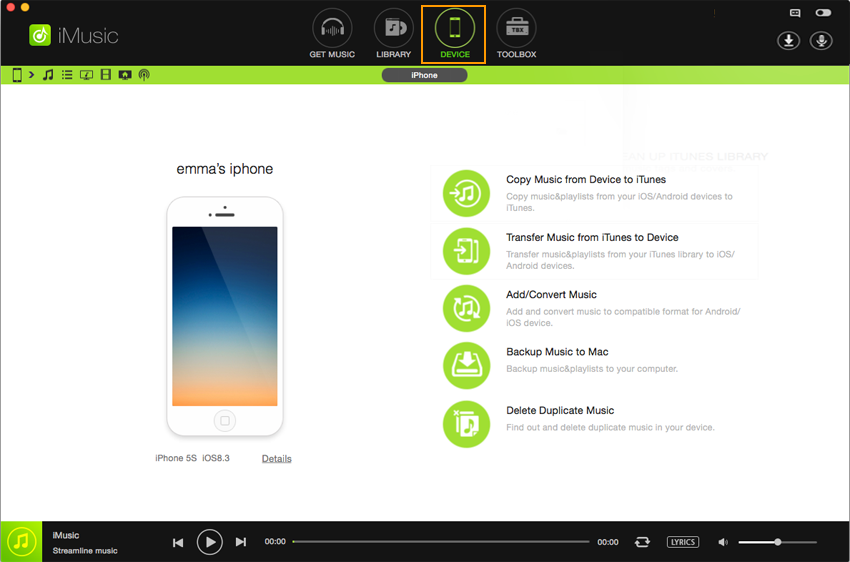 Step 1. Launch iMusic and then connect iPod Classic to your Mac
After you connect your iPod Classic to your Mac, this application can detect your device and show your device information as below. Click on DEVICE option.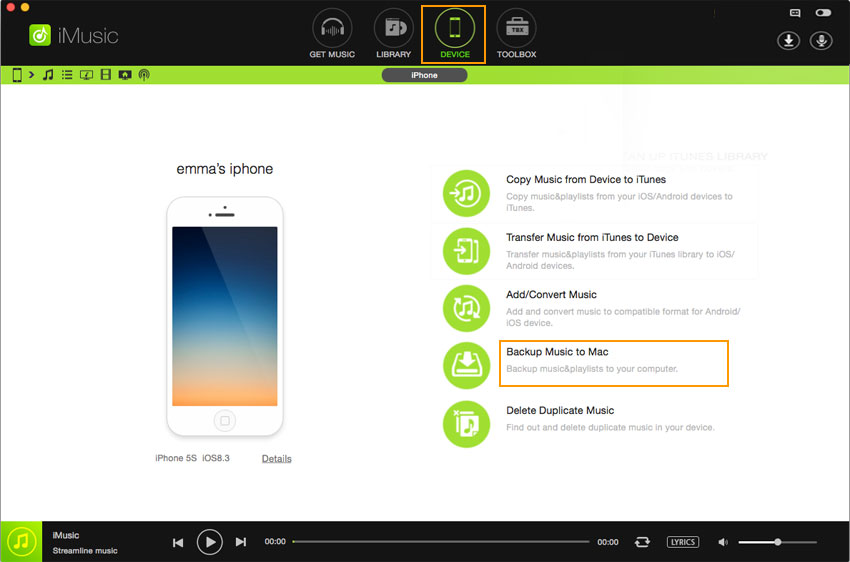 Step 2.
Option 1: Copy all the Music from iPod to Mac
If you want to copy all the music from iPod to Mac, click "Backup Music to Mac". Next, choose the destination address to save the music files. The program now start transferring all music from iPod to Mac.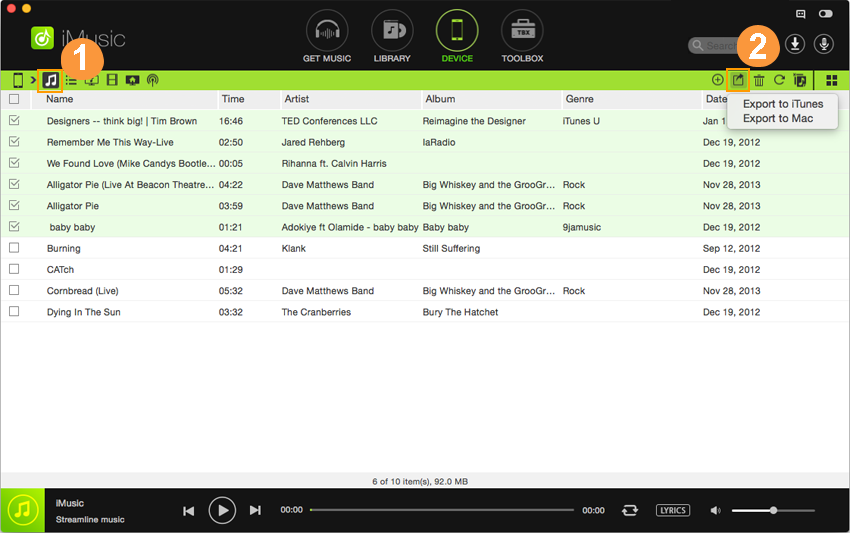 Option 2: Transfer the selected songs from iPod to Mac
After selecting the music that you want to transfer to Mac, click the export icon (the 2nd one on the right side) > choose "Export to Mac". Find a destination to save the exported songs. Or you can right-click on the selected music to export them.