Transferring media between devices can become such a hassle that most of us avoid doing it. Looking for a wire, turning on both devices, connecting the selected device to your PC. Boring, right? Way too much work just for a few old songs stored in your PC. Downloading again all the media you had stored to your new device? Not the ideal thing to do.
So what would happen if I told you there's an alternative for this tedious process? And that it is only a few taps or clicks away? Interested? I would definitely be if I were you! Here are the 8 top apps to stream music from a PC to Android devices remotely:
Top 8 Apps to Transfer Music from PC to Android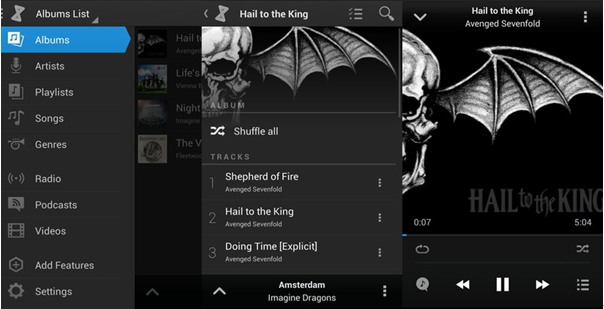 An app specifically made for you music lover soul. doubleTwist offers you the possibility to stream your favorite music from Dropbox, OneDrive or Google Drive.You have no download limits, download the song you want to your device as many times as you need for offline listening. Though music streaming will always be an option, DoubleTwist will never stop you from getting the music that you want, on the contrary it will always aim to please you. Other feature that don't have any limits? Authorized devices! Many more satisfying features are available on doubleTwist. It's waiting for you to click download on all your devices!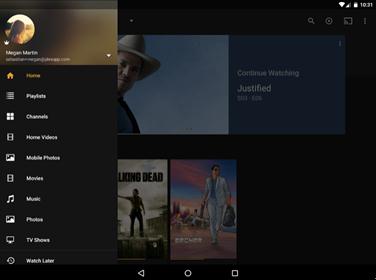 One of the most complete apps you'll find out there. Plex offers you an infinity of features and options to provide absolutely anything you can think of. Besides offering cloud services, Plex is equipped with a simple but beautiful interface that will add information to your files automatically and will also keep track of the file you were using for later use where you left off. Listening to music no matter where you are is no longer a dream. Want to share music libraries with friends? Here's the solution. Playlists, multiple-screen viewing, access to online content and many more, Plex has it all!
This app will be your absolute saviour whenever you can't seem to stream music from PC to Android devices. It not just a phone to phone transfer that allows you to transfer data between mibile phones, but also enables options for you to restore music and other data from your computer to Android, iPhone and other deveices. Simply connect the Android device to your PC and select restore option then check the music to start copy it to your Android devices. Besides music, you can also transfer contacts, messages, call logs, photos, videos and more. Contrarily, you can stream music from Android to PC for backup with it. Just try it out.