Do you have a collection of songs on your computer system? Would you like to synchronize your music library across all your devices? Well, then this guide is just what you need. In this article, we describe a method for transferring songs and media from your Windows Media Player (on your computer system) to your iPod and iTunes library. The instructions are written in a straightforward and simple manner so that even the most novice of users can understand them. For the purpose of this guide, we will be introducing and explaining the renowned multimedia management tool – iSkySoft iMusic.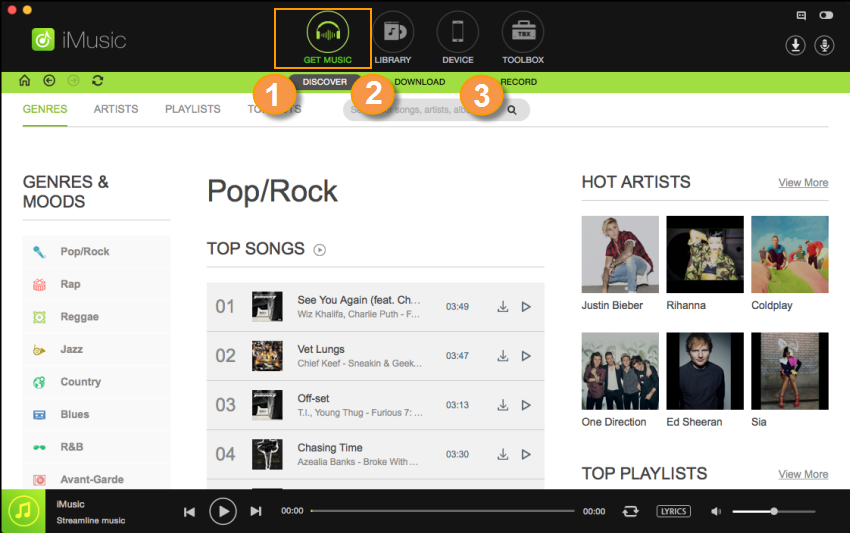 iMusic is a multimedia management tool that features tools for organizing, converting, transferring, and syncing music files on a computer system. The software is considered to be one of the best in the business with powerful tools for converting and categorizing music files. The well-designed user interface for iMusic is beautiful and incredibly easy-to-use. The navigation controls available within the software are easy to understand which makes it a convenient choice for individuals that are not computer-savvy.
However, the standout feature of iSkySoft iMusic that we would like to mention here is that its capability to convert music files from one format to another. iMusic supports a wide range of audio formats that include (but are not limited to) .mp3, .wmv, .avi, and .aac. iMusic is also capable of transferring songs from Windows Media Player to iPod. The downside with transferring music files to iPod is that it supports a limited number of audio formats. This means that some songs in your music library might not be compatible with the iPod. iMusic has you covered though, with its powerful conversion tool, you can easily convert incompatible songs to supported formats before transferring them to your iPod.
Here is a list of the main features of iSkySoft iMusic:
Discover and download: iMusic has a built-in music library with a vast collection of songs that you can browse through. You can easily search for songs by artist, name, playlist, or genre from within the music library. Not only this, but you can also listen to the songs before downloading them. Moreover, there is also a tool available for downloading music from over 3000+ websites online!
Record: Record unlimited music from any website or any audio or video playing in your computer with just one click.
Transfer: You can easily sync your music library across all devices through the use of the transfer tool available within iSkySoft iMusic. The devices supported by iMusic include all Apple devices (iPhone, iPad, and iPod), iTunes, Windows Media Player, and all Android devices.
Convert: iSkySoft iMusic supports a number of different audio formats and can convert music files from one format to another with relative easy.
Backup and rebuild iTunes library: If you have a sizable iTunes library then you will know the difficulties that one can face while handling so many songs. The biggest challenge though is to ensure that no song is lost or deleted accidently. For this purpose, iSkySoft iMusic has a backup and rebuild feature that allows you to automatically backup your iTunes library and then rebuild or restore it when necessary.
Fix iTunes library: If you are annoyed with missing album art, song information, or broken tracks in your iTunes library then iSkySoft iMusic has a solution for you.
How to transfer songs from Windows Media Player to iPod with iSkySoft iMusic
Now that you know how amazing a tool iSkySoft iMusic is, let us take a look at how you can transfer songs from Windows Media Player to iPod. Here is a step-by-step guide for how you can perform this task easily and quickly: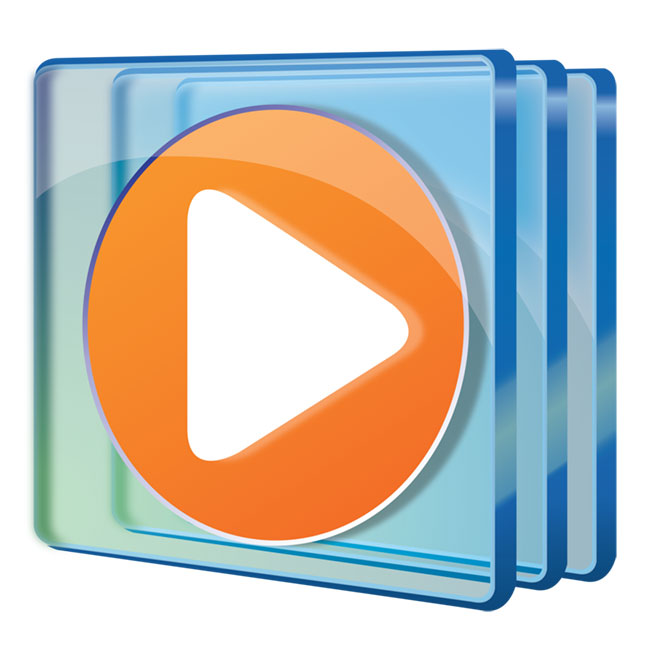 Step 1: Before we begin, you need to first ensure that you know the exact location of your Windows Media Player music (or media) folder. Find the folder that contains all the songs in your Windows Media Player.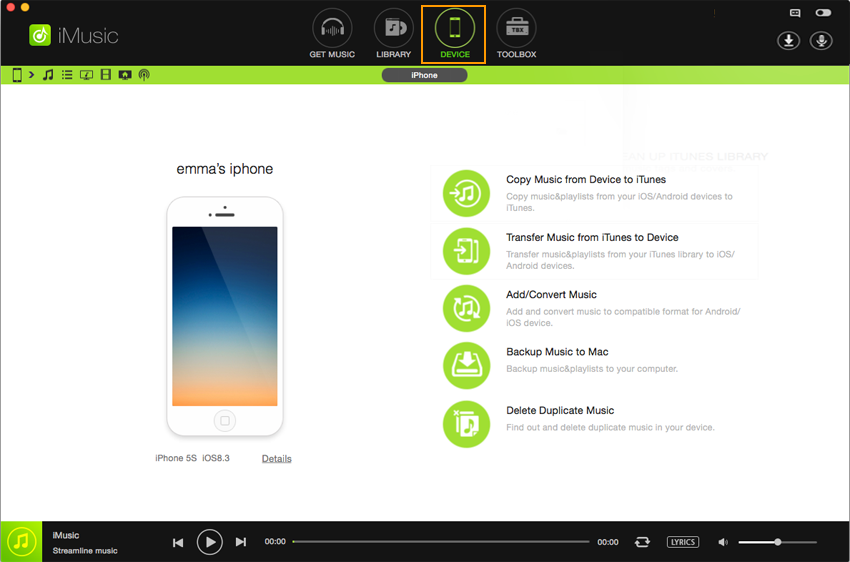 Step 2: Download iSkySoft iMusic from the links below. Install and launch it on your computer. Now, connect your Apple iPod to your computer system. Click on Device option that is available in the top navigation pane of iMusic. Now, click on the option that says Music.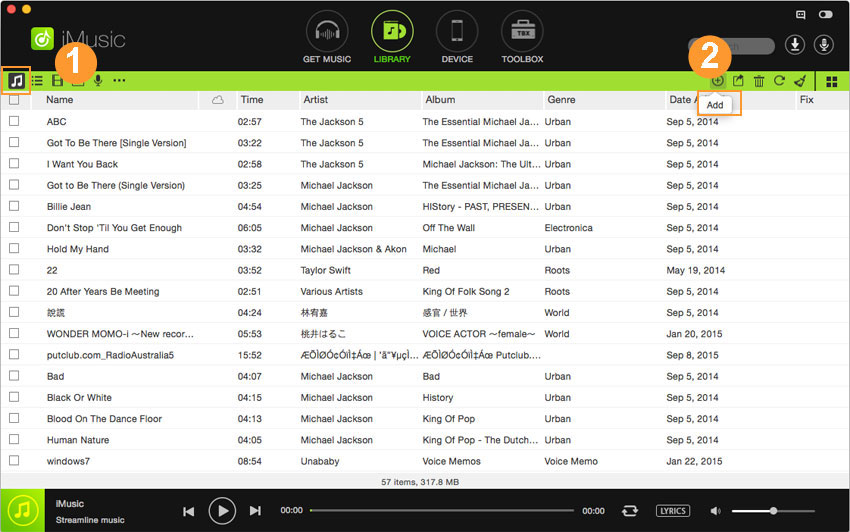 Step 3: After you are in Music, you will be able to see an option for Add. Once in the right option, you will be asked to enter the directory (or location) of the songs. Navigate to the directory to the Windows Media Player media folder.
All the songs in your Windows Media Player library will automatically be copied to your iPod now.
Note: iSkySoft iMusic is a powerful tool that can both convert and transfer music files. When you are transferring your Windows Media Player library to your iPod, you need to keep aware of the fact that the Apple iPod does not support all audio formats. Fortunately, iSkySoft iMusic automatically converts the files to supported formats before the transfer process – this is one of the biggest advantages of using iSkySoft iMusic.