Want to know how to transfer music from Apps to iTunes ?
A mobile phone is a must for people to contact with each other. However, nowadays, a smartphone is not just a tool to make phone calls and send text messages, but a mini media player to enhance one's entertainment life. There are so many free apps the allows users to download music and videos for free. After then, you can either delete the media files or copy them to your computer to free up space for new items.
If you're an Android based smartphone user, you can use your smartphone as a external hard drive by connecting it with your computer. After then, find the folder for the Apps downloaded songs and videos, cut and paste them to a local hard drive on your computer. Later, click the "Add File" or "Add Folder" to import these music and videos to iTunes Library for management. Unfortunate, this doesn't work on iPhone, iPad, and iPod due to the intention of protecting copyright by Apple. If so, you're supposed to take a look at the following information below.
Part 1: How to Transfer Music from Apple Device to iTunes
[100% Work]
Regardless of which music app you use, the music you downloaded are stored somewhere in your iPhone, iPad or iPod. Apple doesn't introduce and allow to transfer the music from the Apple to your iTunes on your Mac or Windows PC. If you really want to do it, and do it for individual usage, then I'd suggest you try iMusic. It will detects all songs on your Apple device, and helps you to copy them to your iTunes Library on Mac/PC in a click. Here are the main features of Aimersoft iMusic: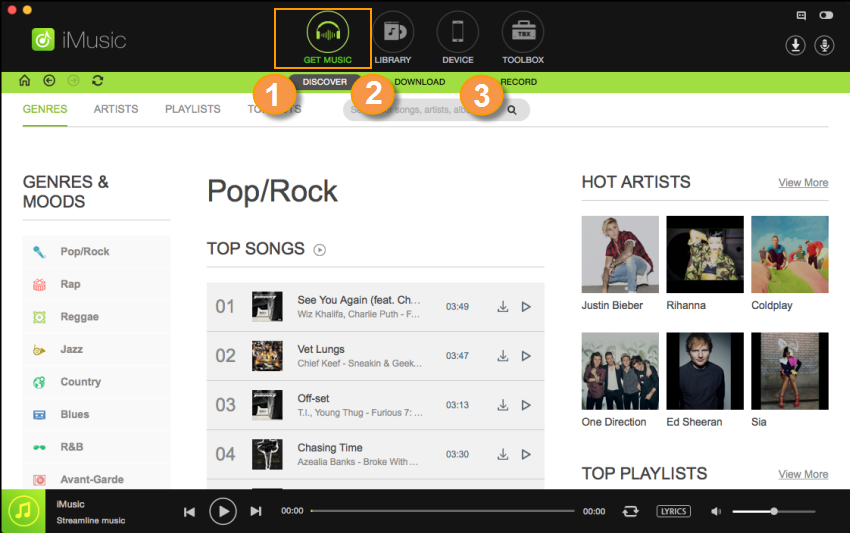 Copy music from iPhone, iPod, iPad to Mac or iTunes Library in 1 Click.
Filter duplicate songs while copying music from Apple device to iTunes Library.
Transfer playlists, including genius playlist to iTunes with tunes, play counts and rating.
Download iMusic to have a try!
Free Download
Free Download
Note: iMusic is kept updated to support the latest computer operating system, like Windows 10 and MacOS Sierra, Mac OS X 10.11, El Capitan, the iOS system, iOS 9, as well as Apple devices, like iPhone 7/7 Plus, iPhone 6 Plus, iPhone 6, iPad mini, etc.
Transfer Music from iPhone Device to iTunes Library on Mac or PC
Step 1. Connect iPhone/iPad/iPod touch or Android with computer
Connect your iPhone, iPad or iPod to your Mac and open iMusic(Win & Mac). Click DEVICE tab. When iMusic detects your Apple device, it will display the thumbnail in the main windows with the device's basic information.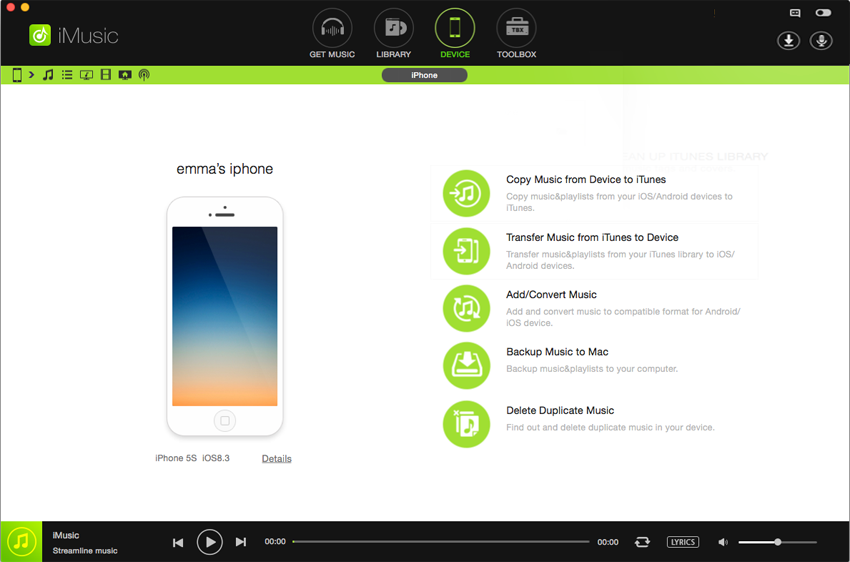 Step 2. Transfer music from apps on device to iTunes
Click "Copy Music from Device to iTunes" in the Home menu of iMusic. Next, click "Start" to allow iMusic to scan the music on your device.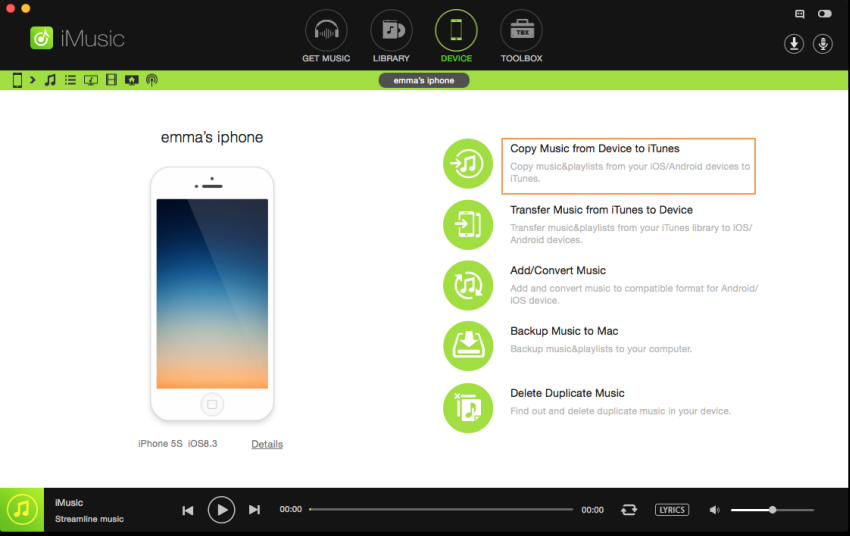 Step 3. Select file types to transfer
In the newly popped up window, check file types you want to copy from your iPhone, iPad, iPod touch or Android device to iTunes Library: Music, Movies, Podcasts, iTunes U, TV Shows, Music Videos, Audiobooks, etc. Press "Copy to iTunes" at last. That's it!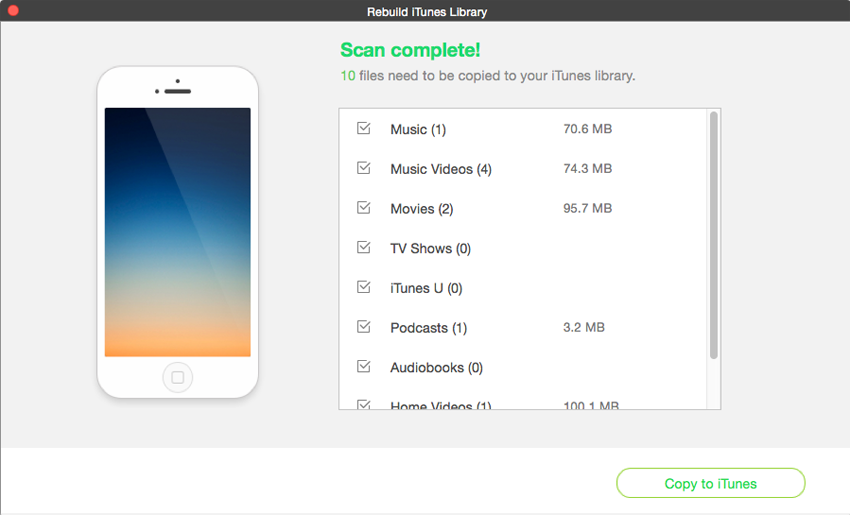 Video Tutorial: iMusic- Transfer Music from iPhone/iPod/iPad to iTunes
Why Choose iMusic -Best iTunes Alternative
Support All Audio Websites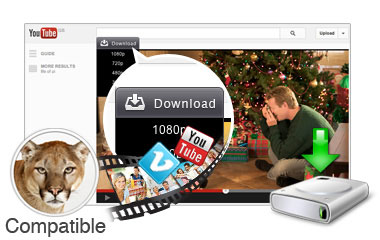 Record unlimited free music from Spotify, Grooveshark, BBC Radio, BBC Radio Audio, Napster, iTunes Radio, etc. with 100% original quality.
Split tracks and filter Ads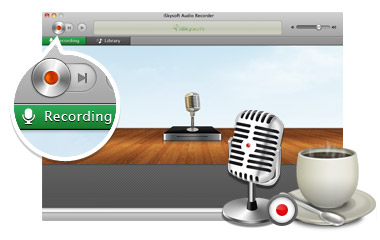 Continuously record playing music and split tracks to separate music files automatically. Automatically filter out ads between tracks.
Identify and Get Music Info
Automatically get music information like Title, Artist, Album and Genre thanks to the industry-leading ID3 tag identification technology and Fix iD3 Easily.
Transfer Music to iTunes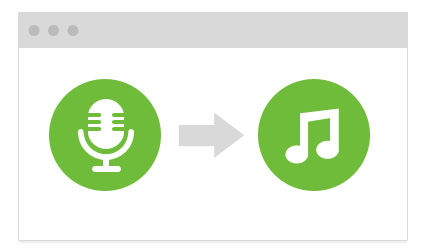 Directly add the recorded music to your iTunes library or playlist then transfer among iTunes/Win/Mac/iPhone/iPad/iPod/Android eaasily.
Part 2: Popular Free Apps for iPhone to Download Music
Since the above have introduced you the easiest way to transfer music from Apps to iTunes, so you might want to download more songs from Apps on your Apple device. Here are some popular free apps for iPhone to download music you might haven't known yet! Check out now.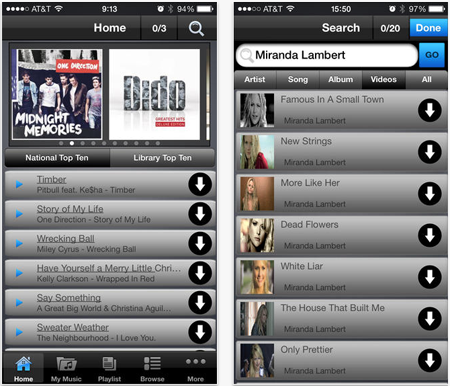 Known as one of the most-recommended free music downloading app, Freegal comes with a handful of features that gives iPhone users the convenient experience of downloading free music legally.
Music formats you can download:
• Typical audio formats such as MP3
• Audio from any video file that its search feature finds online
Pros:
1. Freegal gives you access to more than seven million songs online that you can download to your iPhone music library.
2. Extract music from videos with the help of Freegal's video conversion feature before you download them.
Cons:
1. Users may encounter several minor issues that may affect the experience, but can be ironed out easily
2. It makes use of a plan-based model. The unlimited downloads feature can be availed by paying, but the free plan may be enough to get you the downloads you really want.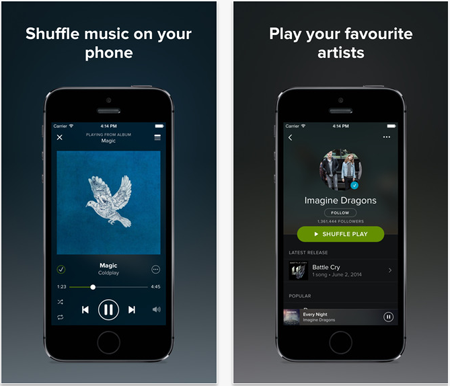 While the Spotify application is more known in the music streaming field, it is also possible for users to access the download functionality which gives them lots of useful options to start building their music library on their iPhones.
Music formats you can download:
• Any audio from any searchable media file in the Internet
Pros:
1. Efficient streaming of millions of songs.
2. An effective search feature helps users find their songs of interest right away.
Cons:
1. While the application is generally free, users may have to pay if they opt to avail of the full music download service.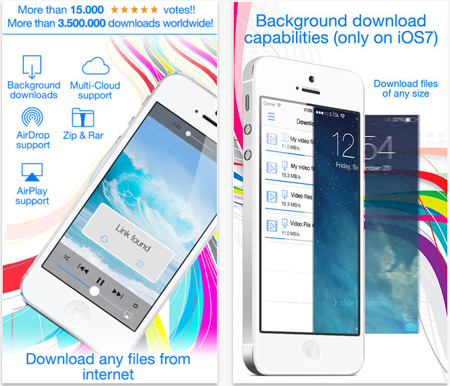 Total Downloader Free helps you download not only music but other file types as well such as videos, documents, among many others. Manage your downloads and build your own library on your smartphone.
Music formats you can download:
• Any audio from any searchable media file in the Internet
Pros:
1. Download and manage files of multiple categories such as music, videos, and documents.
2. A browser dedicated for this app allows you to search the Internet for any downloadable content you may want to get.
Cons:
1. With all the features this application has to offer, the overall experience may feel a bit overwhelming.
2. The application might have some minor bugs that may need a few more fixes.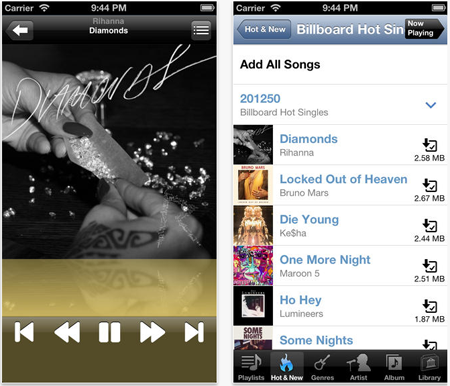 TopMusic.fm is one of the well-known solutions dedicated to downloading and managing music files in users' iPhones. It comes with a music browser, download manager, and many other options to help make the overall download experience much better.
Music formats you can download:
• Any audio from any searchable media file in the Internet
Pros:
1. The integrated music browser and download manager allows you to search and manage the music files you want to download.
2. Different features incorporated with the application definitely makes the user powerful when it comes to music browsing and download.
Cons:
1. Although they don't affect the overall experience that much, several bugs may need to be fixed in future updates.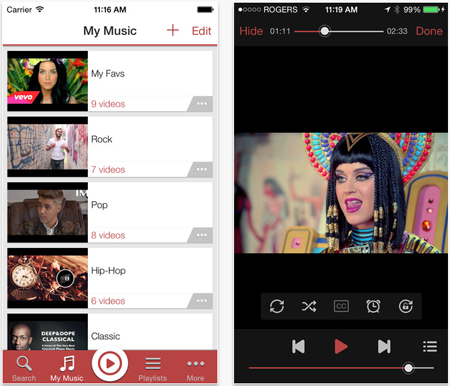 iMusic Free gives you access to millions of free songs that you can download and keep in a library in your iPhone. Check out the top songs in your county's music charts for great song suggestions that you can download easily with iMusic.
Music formats you can download:
• Any audio from any searchable media file in the Internet
Pros:
1. Choose from millions of songs using the search features that lets you find your song of interest easily.
2. Select from a list of suggested songs taken from your country's music charts data.
3. An intuitive interface makes the overall user experience convenient and easy to learn.
Cons:
1. Some users have reported of problems with connecting to the Internet.
2. Several other issues prevent some users from playing the music they want to download.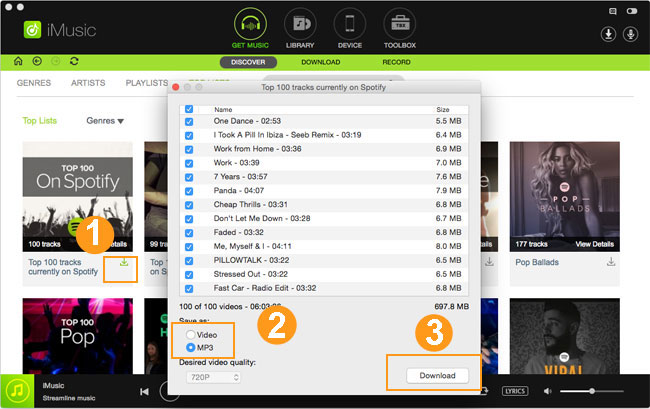 iMusic - Best Music Tranfer Tool to Transfer Music From iPhone/Andoid Phone to itunes
Transfer Files to Mac/PC/iTunes Library. Transfer music, playlists, videos, and more from iPhone6/7/8/x/xs(max), iPod Touch, iPad/Android devices to Mac/iTunes/PC.
Copy Files to iOS/Android Devices. Put music, photos, playlists, videos, audiobooks and more from Mac/PC to iPhone, iPod touch or iPad.
Download Music from 3000+ Sites. Download music from YouTube, Dailymotion, Spotify, etc 3000 music sites for free.
Record Music from Radio Stations. Record any song that you can play on your PC/Mac with ID3 tags attached.
Create your music library from thousands of online music sites or music playlists to enjoy anywhere.