iTunes is a pretty excellent software tool to manage music. However, the transfer feature is only developed for Apple devices users. Android device users can't use it to transfer music from iTunes Library to any Android device. And it has become the headache for people who switch iPhone to Android Phone. Never mind, now with iMusic, you can get iTunes music to Android easily.
Part 1: How to Transfer Music from iTunes to Android Phones
iMusic is a handy piece of software designed to cover a wide selection of needs that first-party suites like iTunes fail to cover. It allows you to import or export music from your computer straight over to your phone and heading back across too—so if you get yourself a new Android phone, you can take all of the music off your iTunes Library to Android phone instantly. Here are some of its main features.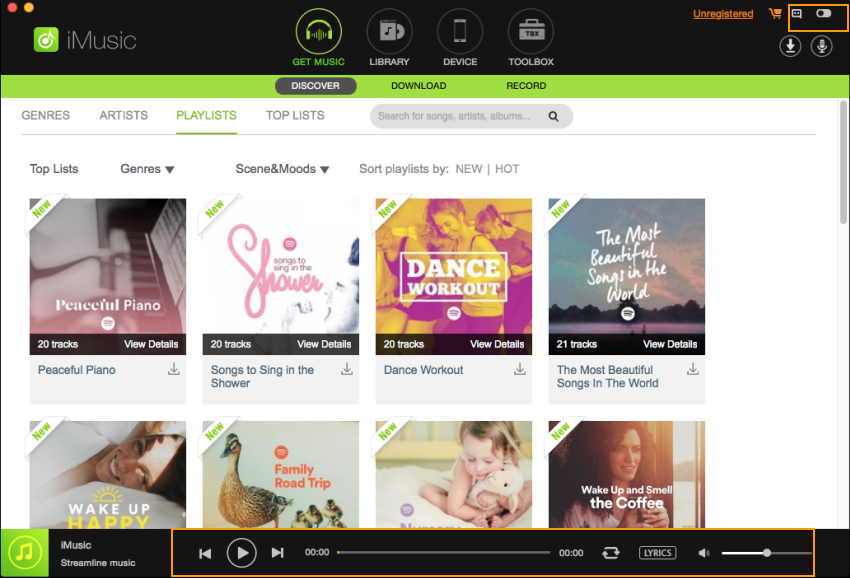 1 click to transfer all music from iTunes library to Android phones;
You can also transfer selected songs from iTunes Library to Android phones;
It works with a broad range of Android devices running from Android 2.1 to Android 6.0.
Besides, music on iPhone, iPod and iPad, even computer can be transferred to Android devices (available for Windows version).
Here's a little run-down on how to grab music from iTunes and put it onto your phone via iMusic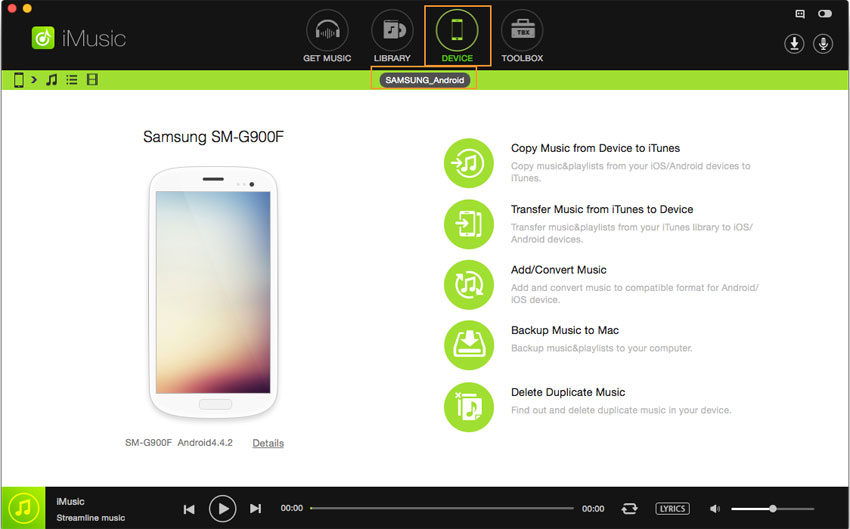 Step 1. Firstly, open iMusic. Simple, effective, loads the software you need to get the job done. After then, connect your device with your computer via a USB cable. When connected successfully, you can see the device displayed in the "DEVICE" window of iMusic. If not, please enable the USB debugging on your Android phone first.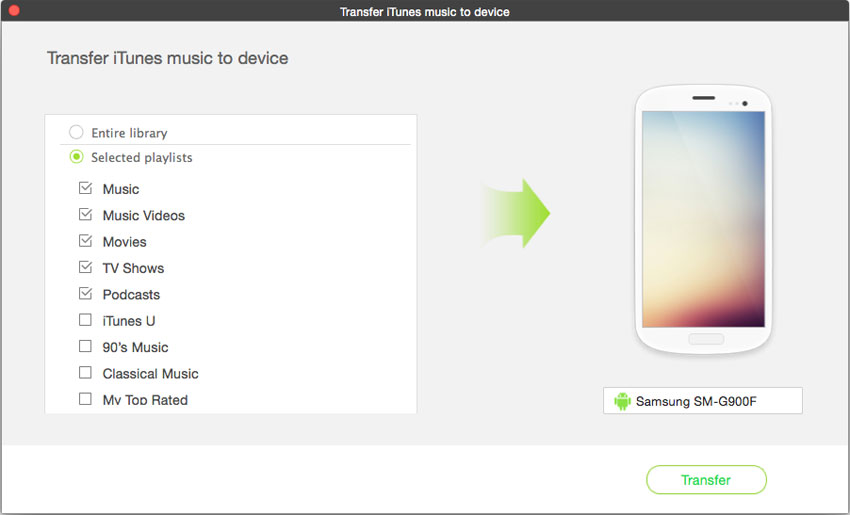 Step 2. In the "Device" window of iMusic, there is an option "Transfer Music from iTunes to DEVICE". Click it and select the file type in the next window to transfer: music, music videos, TV shows, Podcasts, etc. After selecting the file type, click "Transfer".
Note: if you have thousands of songs or music videos in your iTunes Library, I suggest you select the needed songs to transfer. Otherwise, your phone will be occupied by songs and the storage might not enough to save the songs as well. In the next step, you can see how to do it.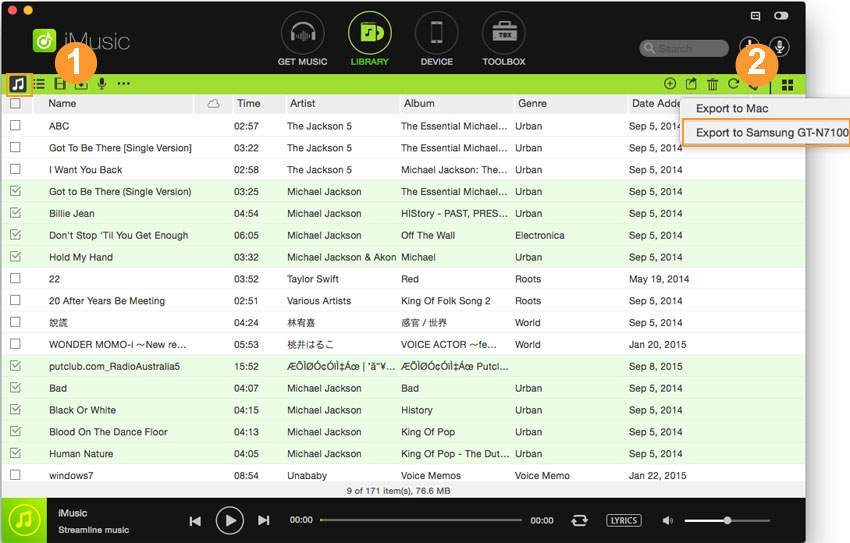 Step 3.
(RECOMMENDED WAY)
click "LIBRARY" on the top of iMusic. In the window, all the songs in iTunes Library are displayed. From there, you can try 2 options to transfer music from iTunes to Android phone selectively.
Option 1. Check the songs you need and click the Export icon on the top right of the window. Next, select "Export to (your Android device name)".
Option 2. Check the songs you need and right-click on the window > select "Add to" > "Add to (your Android device name)".
iMusic is the best software to transfer music from iTunes Library to Android devices. Besides, you can also transfer music from Android phones to iTunes Library as well. There are still some other software tools you can use to augment the process of manipulating your music from iTunes to your Android phone. Here are the 5 you might be interested in.