iTunes is the ultimate media manager for iPhone and Mac. It syncs your data and apps across all your iDevices. However, this is only limited to Apple devices i.e. it does not support Android phones. This is a major drawback in Android – the lack of a reliable media manager that allows users to sync and organize data on their smartphones. Nonetheless, there is still a workaround for this through software provided by developers working on the Android platform. If you're looking for iTunes for Android, here is a list of the top applications that you can use as an iTunes alternative for Android phones:
#1. iMusic - Best iTunes for Android Tool
Discover true music through this superb tool manufactured by the leading software manufacturer, iMusic. The best software available as an iTunes alternative is iMusic. The tool allows you to efficiently manage multimedia files particularly music on your Android smartphone. The main features of iMusic include: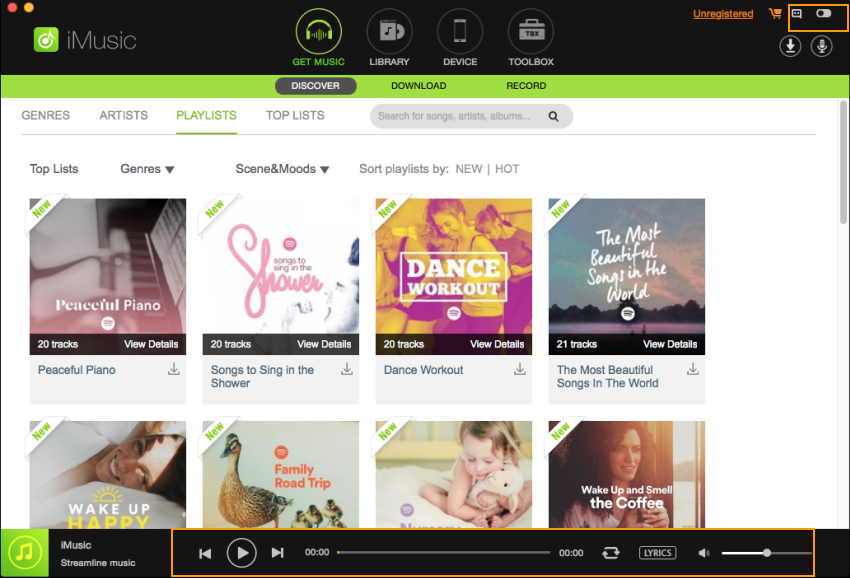 It allows you to download and transfer music files directly to your Android phone.
Sync music and playlists across your Android device and computer system.
Transfer and sync music files from iTunes, iPhone, iPad, and other Apple devices directly to your Android phone. Never lose your music albums when switching phones ever again!
Play music directly from your Android smartphone via the iMusic application. The music player integrated with iMusic allows you to play, pause, forward, record, and repeat audio files directly from your Android smartphone!
The music library feature in iMusic allows you to sort music and video files in your Android smartphone according to genre, artist, or personal preference.
Through iMusic, you can even sync your iTunes library with the soundtracks available on your Android smartphone. This is a magnificent feature for ensuring consistency between your Apple and Android devices.
Put it into a word, if you're looking for iTunes for Android, then iMusic is the best option. It connect your Android phone with iTunes, letting you transfer music from iTunes to Android, and from Android to iTunes. And it also enables you to download and record music for free. As for other alternatives listed here, some of them only let you discover music, play music or transfer music. None of them functions better than iMusic.
Why not download the free trial version of iMusic to see how it works for Android phones?