What is Android Beam?
Android Beam was a feature introduced in Android Ice cream which allows users to transfer different kind of files faster and more securely. In order to transfer the files using Android beam between two Android Phones, both Android Phones should have integrated NFC (Near Field Communication) chip and the latest version of the Android OS. All you will have to is touch both Android Phone back to back and you will be able to send different types of files. Android Beam will also work on different manufacturer of Android Phones with different versions of Android OS.
How to Use Android Beam to Transfer Files Between 2 Android Phones
First of all, you will have to enable the NFC and Android Beam on both devices. Open "Settings" on your Android Phone and navigate to the Wireless and Network.
Make sure to enable both the NFC and Android Beam on both devices. If one of either settings is disabled, you won't be to transfer music using Android Beam. Another important note while sending the content using Android beam is that both devices should be Unlocked and touching each other back to back.
Open the application from which you want to send the files, for example; if you want to send photos or videos. Launch the Gallery on your Android Phone and open the photos. Place the both devices back to back and you will a dialogue on the first phone "Touch to Beam". Tap on the photo or video and it will start sending the file using the Android Beams on both devices. This process may take some time depending upon the size of the file.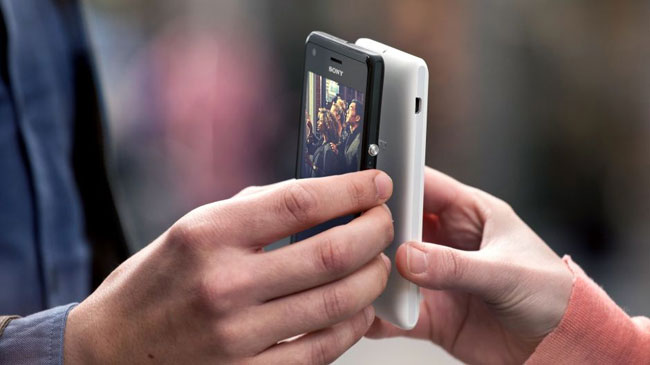 What types of files supported by Android Beam?
Android Beam can be used to send different types of files such as Videos, Maps, Photos and Web Pages. Both the Android Phones should touch each other back to back to complete the process of transfer smoothly. Android beam basically uses the Near field communication chip on your Android phone or the Wi-Fi or Bluetooth to complete the transfer process. Here's the step by step guide to use Android Beam to transfer file.
Limitations of Android Beam
Although Android Beam seems like a great way to transfer files between Android Phones, yet it has some limitations such as you cannot send music files from one Android Phone to another or large files. Normally, when you will open the music app and try to use the Android beam, it will send the application rather than sending the music tracks which may become problematic for most of users. We have tried using the Google Play Music, native music application and other applications but none of them provides a way to transfer the music files from one Android Phone to another. On the other hand, there are some applications that will allow you to send all types of files from one Android Phone to another but it will become very difficult to find the music files even on the first Android Phone. This problem can be solved by using the best alternative, iMusic for Windows and Mac OS X.
Best Music Transfer for Android – iMusic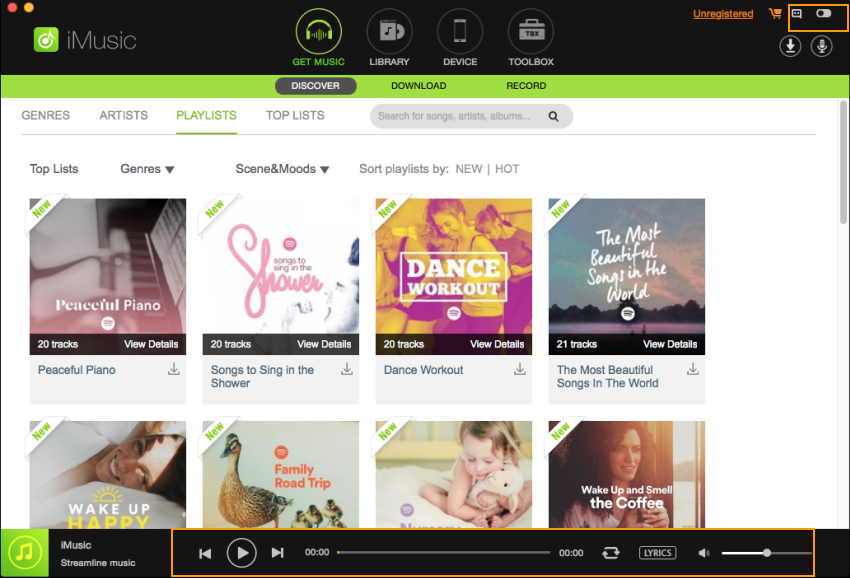 iMusic is actually the iTunes for Android phone but with some very exciting features. You can download millions of songs from more than 3000 different websites for absolutely free of cost, supported sites including Spotify, YouTube, BBC. iMusic also has very powerful features to transfer music and videos between Android, iPhone, Windows or Mac. Android users can easily transfer the music from a folder on Mac to the music library on your Android Phone. The best thing about the Mac version of iMusic is that it can transfer the whole iTunes Library to Android Phone with just one click. The windows version of iMusic has a unique feature which will let you transfer the music between two Android Phones without even copying the songs to your computer. On Mac or Windows, Users can also transfer the music library between an iPhone, iPod Touch, iPad and Android Phone.
Apart from downloading and transferring the songs, it is the best tool to manage music present on your Windows or Mac OS X, it can be used to repair the music library on your computer; for example, if some songs in the music library does not have the album arts or artist name or album name, it will automatically add these things to the songs. Lastly, iMusic can also be used to create music CDs for your car.