Transferring music between iTunes and iPhone is the traditional process. However, the new norm is transferring music from Android to iTunes! You heard it right. You now have the possibility to copy music from iTunes to your Android device and vice versa. The benefit of this opportunity is that all your favorite music is now available on any device. You can also transfer all the downloaded files to the device's local storage.
Best Tool to Transfer music from android phone to iTunes library – iMusic
If you are keen on moving music from your Android phone to iTunes library, all you need is iMusic. The application is a single solution for all your music requirements. With the help of it, you can search, download, record, transfer, and even organize all the files on your computer. The best element is its ability to transfer music between Android phone and iTunes library and from Mac or PC to iPhone, iPad, iPod, and Android devices. The important features for Android phones include: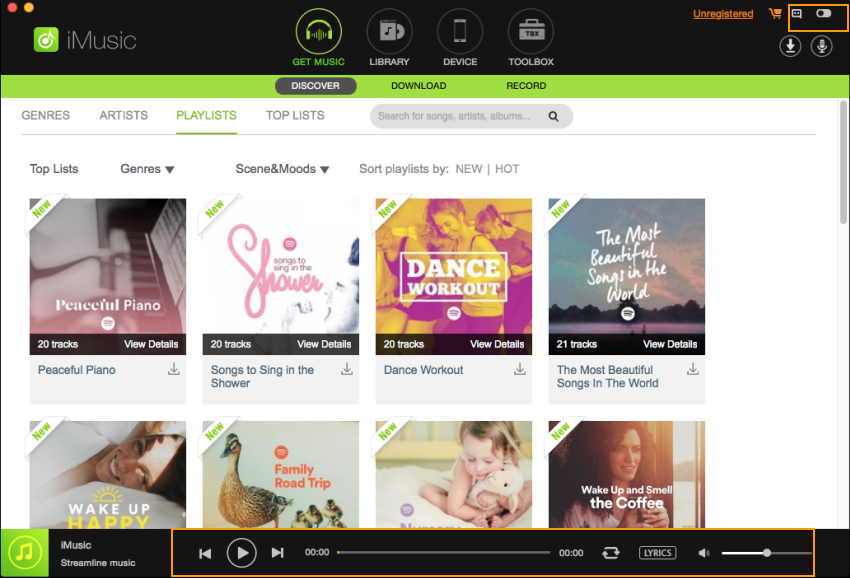 A single click to transfer music from any Android phone to iTunes Library;
Transfer music without any limitation between iTunes, Mac, PC, iDevices, and Android devices;
Fix iTunes library by cleaning up broken tracks, fixing mislabeled songs, adding covers automatically, and removing duplicate tracks;
Transfer music to USB drive, burn songs to CDs, remove DRM protection, and fix tags of the songs in music library, recover iTunes library, etc. with the help of the powerful inbuilt toolbox
Downloading songs from over 3000 music sites including established ones such as Dailymotion, Spotify, YouTube, Pandora, and VEVO;
With the help of iMusic, you do not have to follow the lengthy procedure of copying songs from your Android phone to the system and then from system to iTunes. With the steps explained above, you can transfer them with a single click or even copy only selected songs that you want to be present in your iTunes library. Grab your copy today and begin moving all your favorite music!
Download iMusic to have a try!