Pandora is the most used streaming audio site out there, even finding its way into factory fit car audio equipment, but there are alternatives, here we will look at a few music sites like Pandora to see what they have to offer.
Part 1. Top 5 Alternative Sites to Pandora Internet Radio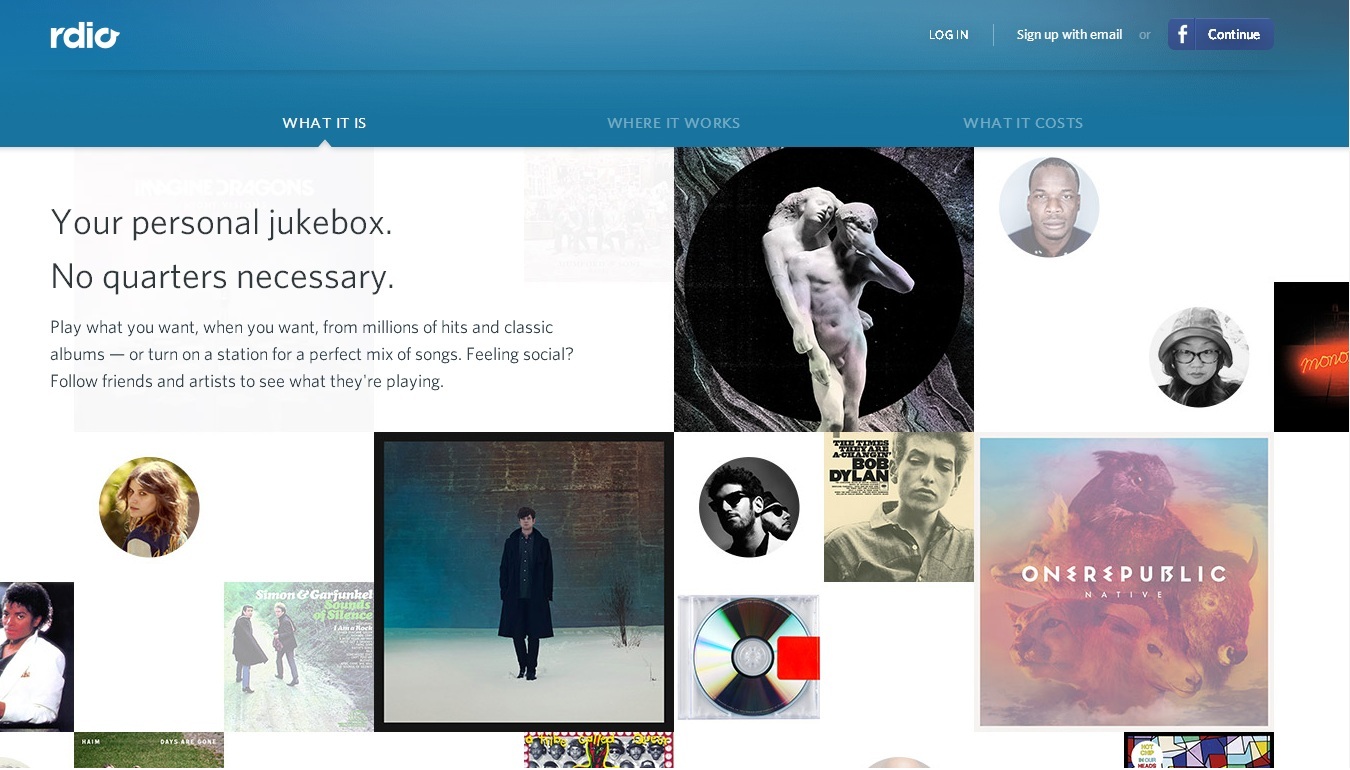 Rdio is a nice looking site with several features, on demand listening is one worth discussing, rather than finding a station that includes the genre or artist you want, you can simply search for a track you like and play it. This offers great flexibility, however it is only part of the premium fee paid service. It is worth noting though, that all features are enabled for 6 months even on a free account to let you try everything before having to pay, something Rdio should be commended for.
Sound quality for Rdio is amongst the best and the music library is huge, with 20 million different tracks available there is something for everyone.
| Sites | Price | Region | Customization | Music Library | Bitrate |
| --- | --- | --- | --- | --- | --- |
| | Free/$9.99 | Europe, North and South America, Australia and New Zealand | Yes | 20M | 192 Kbps |
| | Free/$3.99/$9.99 | USA, Canada | Yes | 13M | 128 Kbps |
| | Free/$3.00 | USA, UK, Germany | Yes | Variable | 128 Kbps |
| | Free | Everywhere | No | Undisclosed | Undisclosed |
| | $9.99 | United States | Yes | 20M | 320 Kbps |
Part 3. The Best Music Recorder for Online Radio like Pandora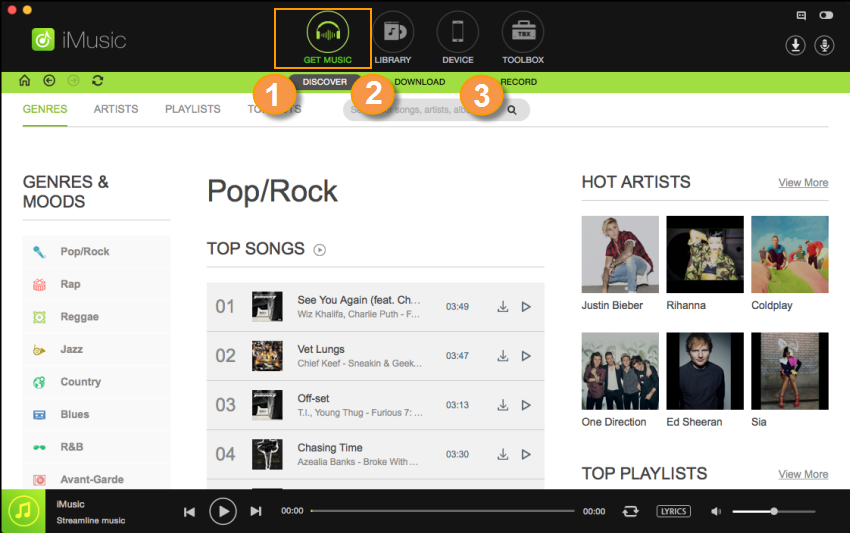 iMusic is perfect for downloading streamed music from Pandora, or indeed any other option because in addition to high quality recording, it offers the ability to understand what it is recording and remove gaps and ads from the music, additionally splitting tracks into individual files.
The iMusic software also takes advantage of the ID3 tag system to add in the labels for Artist, Title, Album and Genre as it goes, making organizing and finding tracks so much easier.
Part 4. How to Record Music from Pandora and Pandora Look Alike
Recording streamed audio with Audio Recorder is neither complicated nor difficult, as we can see here: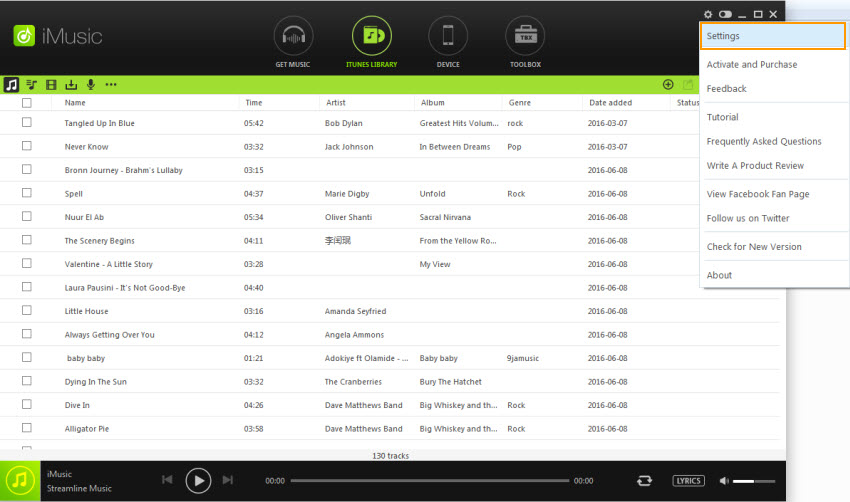 Step 1
To begin to download music, simply launchiMusic then set up the preferences for the recording session. In the preferences menu, there are options for selecting the format for the files to be in, here presets to suit a number of devices make setting the correct one easy, and you can set the location for the downloaded files to reside.
Step 2
Once all settings are as you want, you can then press the Record button to initialize the software, and it is ready to go.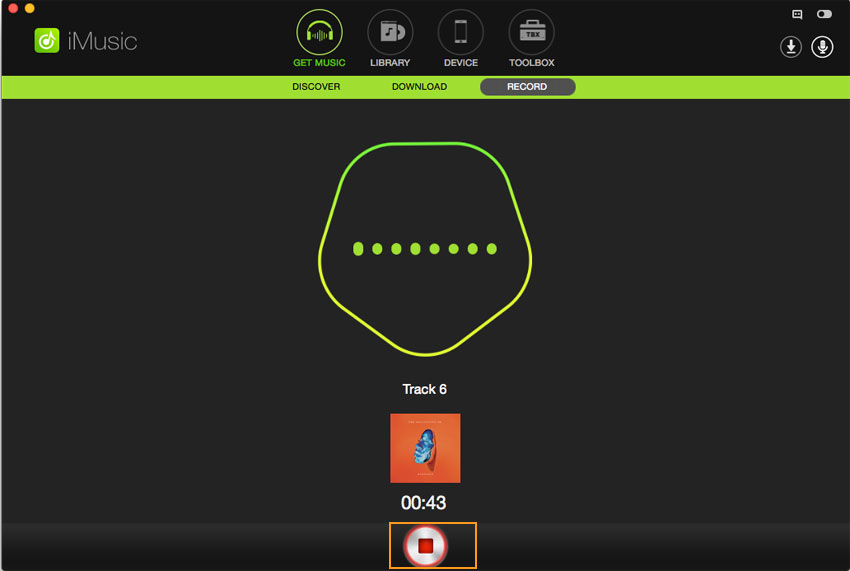 Step 3
With iMusic in record mode, launch your web browser or app for your chosen service, go to your account and play your music. Audio Recorder will automatically start recording. Once you want to finish recording, simply press the Stop button and exit Pandora.
Note:
Audio Recorder will record the music, omit ads and gaps, and tag each file appropriately as it goes.