Thanksgiving is a special holiday in the sense that it bring family members together and teaches us the spirit of giving thanks for the blessings that we have received throughout the year. For the kids, it is a wonderful holiday as it offers them the chance to meet up with family members that they usually don't see very often and to enjoy a delicious meal in the end. However, if you are to truly teach your kids the right spirit of this holiday then the best way to do it is with Thanksgiving songs for kids. Such songs provide the kids a chance to learn about thanksgiving in a fun and easy way. The following is a list of the top 10 best Thanksgiving songs for kids that you can play for them at this year's thanksgiving.
Part 1: Top 10 Best Thanksgiving Songs for Kids
Part 2: Free Download Thanksgiving Songs for Kids
You can download the thanksgiving songs for kids listed above for free as well. There are a number of software programs that give you the chance to download these songs without having to pay a cent. However, not all of these software programs are worth giving a shot since most of them lack the right features, are too complicated or simply don't work. The best and most widely used software for downloading songs for free is iMusic.
iMusic is a software program which allows you to record songs while you are listening to them online. This way you can get all the songs that you like recorded on your PC or Mac in high quality. iMusic has all the best features and is perfectly suited for recording and downloading songs from the internet without having to pay anything. The following are some of the key features of this software that make it your best bet for downloading thanksgiving songs for kids for free.
Record music from more than 3000 music streaming websites.
Automatic splitting for tracks and creation of separate audio files.
Elimination of any ads that might be present between audio tracks.
Record audio of videos from video sharing websites like YouTube, Vimeo and Dailymotion.
A virtual sound card which downloads audio files in MP3 and M4A formats without compromising on quality.
ID3 Tag identification technology which helps in identifying and tagging music with Genre, Album, Title, Artist and more.
Record music directly to iTunes.
A built-in music player for instant music playback.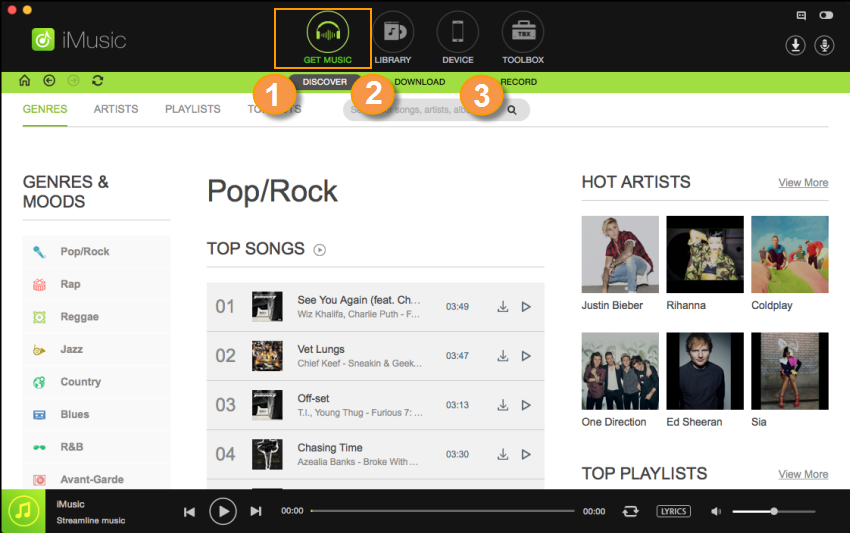 How to Download Thanksgiving Songs using iMusic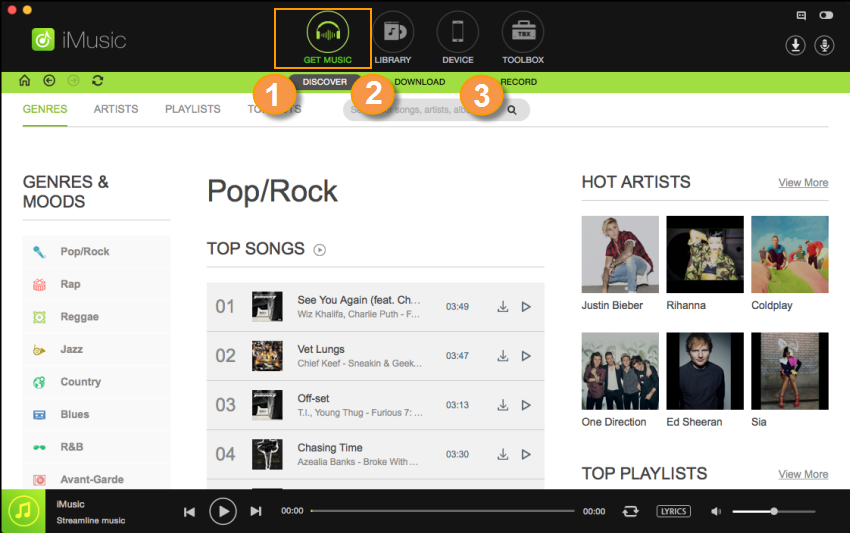 Step 1: Download and install iMusic
The first thing is to download the software first. Once the downloading is finished, you are going to have to install the software on your computer. The installation process isn't that difficult. Just double-click on the downloaded file and run the install wizard of the software. Follow the instructions and the software will be installed on your PC.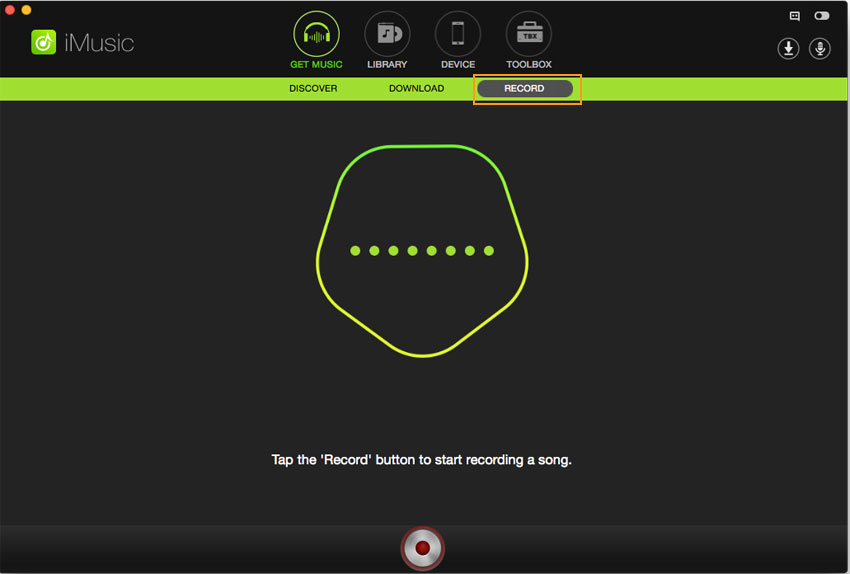 Step 2: Start downloading Thanksgiving songs
Once the iMusic has been installed on your computer, you will have to follow these steps to download or record your songs.
Launch iMusic.
Go to the main recording interface.
Click the red record button.
Play the Thanksgiving songs you want.
The audio recorder will download songs automatically.
Make the music keeps on playing while the program is recording the audio. When finished, click the red button again to stop recording. Done!