When it comes to streaming Audio, many people think Pandora is the best choice out there, but with so many other options appearing these days, is that still the case? Here we will have a look at all the options and see whether Pandora still comes out on top.
Part 1. Music Recorder for Pandora, Slacker, Last.fm, Rdio, iTunes Radio and Jango
Although certain of these services offer inbuilt downloading for a premium cost, it is perfectly possible to download your stations from all of them on the free options, by using a dedicated audio recorder, such as iMusic.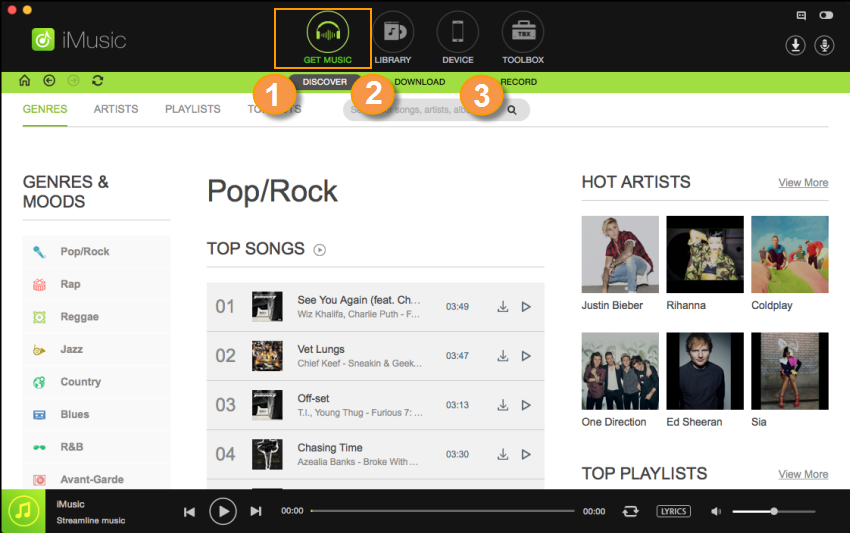 iMusic is a fantastic choice because of the support features that go with its high quality recording ability, primarily the filter system. Audio recorder detects what it is recording and filters out any gaps, ads and so on from the actual music tracks, as well as split tracks into separate files.
In addition, as it is recording your music, the software can use the ID3 tag identification technology to add in the appropriate tags for Artist, Title, Album and Genre, exactly as you would find in the rest of your iTunes library or music collection, making searching for individual tracks and sorting tracks so much easier. The tags are also editable manually if you wish to change or add to them for any reason in the future.
Part 2. Get to Know the 6 Best Music Radios in the Market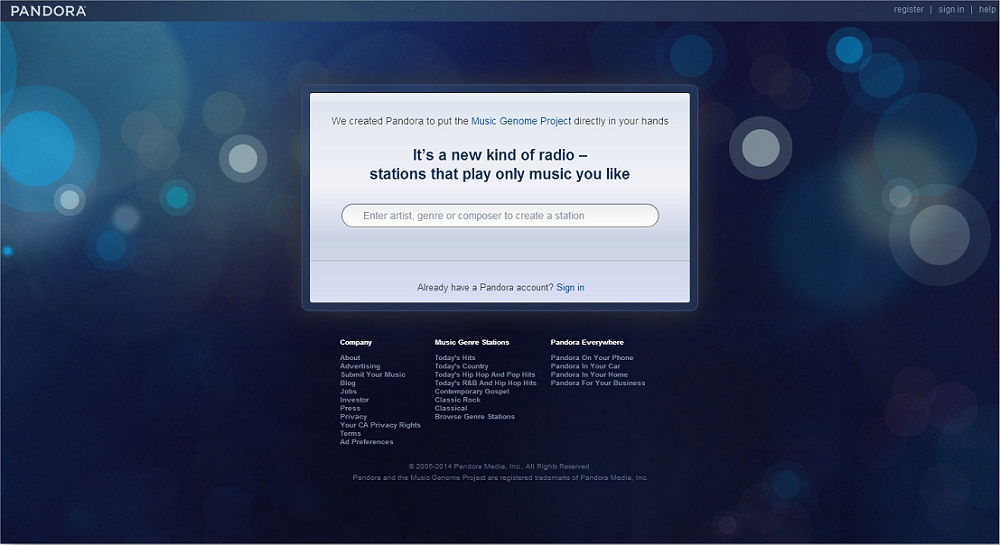 The original, and despite the big names entering the market, still the best known streaming audio service there is. Built around a music discovery concept, other than the initial station set up, you cannot search for specific sings to play them. Pandora's stations build upon your initial song choice, with the user able to accept and reject further suggestions, and those responses in turn contribute to the criteria for further music recommendations. The amount of negative responses is limited per station per day. Pandora claim to use over 400 separate musical attributes for each recommendation, with the service becoming more accurate to a user's taste the longer they use it.
Pandora is available through browsers, and via and app for both iOS and Android, and is even integrated into several manufacturers standard fit car audio systems.
Part 3. Comparison of Music Stations like Pandora
| Sites | Price | Region | Customization | Music Library | Platform | Bitrate |
| --- | --- | --- | --- | --- | --- | --- |
| | Free/$3.99/$9.99 | USA, Canada | Yes | 13m | Android, iOS, Windows | 128 Kbps |
| | Free/$4.99 | USA/Australia/New Zealand | No | 1m | Web, Android, iOS, Blackberry, media streamers | 192 Kbps |
| | Free/$3.00 | USA/UK/Germany | Yes | Variable | Android, iOS, Linux, OS X, Windows | 128 Kbps |
| | Free | United States and Australia | No | 26m | iOS, OS X, Windows, Apple TV | 256 Kbps |
| | Free/$9.99 | Europe, North and South America, Australia and New Zealand | Yes | 20M | Web, Android, iOS, OS X, Windows | 192 Kbps |
| | Free | Everywhere | No | Undisclosed | Web, Android, iOS | Undisclosed |
Overall, I would have to say it is Rdio that takes the crown, it offers one of the widest regional availabilities along with one of the largest music catalogues, but the redesigned, simple interface, choice of pricing plans and worthwhile added functionality make it the best right now. I would also praise iTunes radio as a free service, but its restricted access puts it behind Rdio overall.
Interestingly, despite differences in bitrates, all the services provided good sound quality with no real stand outs there, and the streaming worked smoothly and without any annoying hiccups on every service.
Part 4. Free Download Music from Pandora, Slacker and other Music Sites
Recording any of these services is a simple process with iMusic, as we can see below.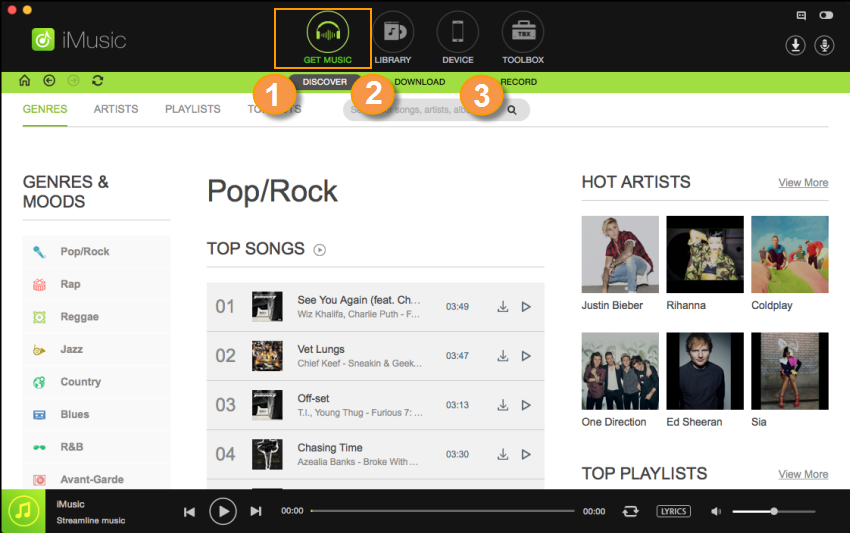 Step 1. Download and install iMusic
Click the download button below get the latest iMusic. It has different versions for Mac and Windows PC. Install the software on your computer and click "GET MUSIC". From there, you can see 3 options to get music: Discover- built-in music library; Download - copy & paste URL of a song to download; and Record- record music from music sites. You're supposed to click "Record" since this article is about how to record music from music sites.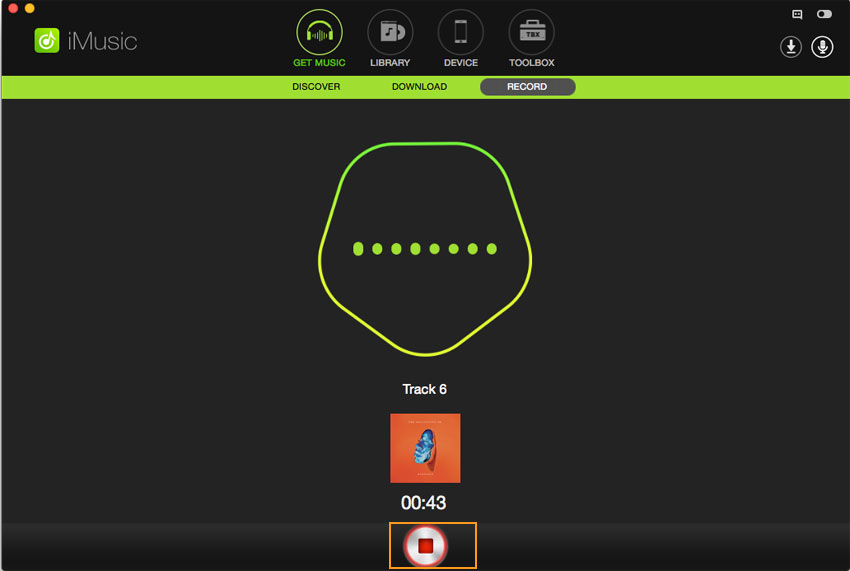 Step 2. Record music
Click the red record button, preparing the recording. Launch your web browser and open the song you want to record. Play the song, letting the software do the rest for you. This audio recorder can remove any ads or gaps and split the tracks into separate files as well as tag each one with its title, artist and album name as it goes using the ID3 protocol. Once you want to finish recording, simply press the Stop button and exit Pandora.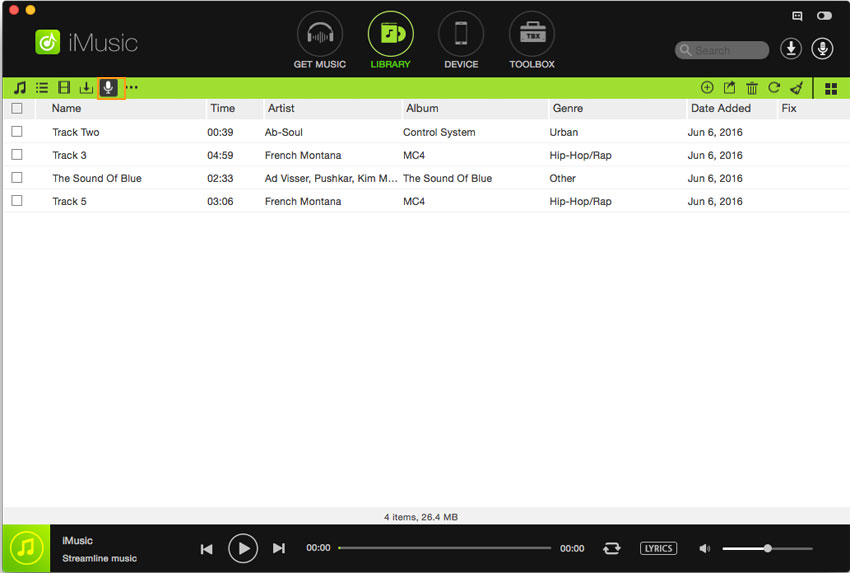 Step 3. Manage recorded songs
All the recorded songs will be saved to your iTunes Library if you have installed the iTunes on your computer. Otherwise, they will be saved to your other media library. Click "LIBRARY" on iMusic to check out the recorded songs or transfer them to your other devices for playback.