Are you looking for a great music software program for your Mac? Do you want to know which one is the more popular, and which one supports more digital audio workstations? Everybody should find the proper music software for themselves, according to their needs. The right music software can offer you the best capabilities and features you need for your work. It will help you optimize the process, simplify the work, and create the best music piece. Are you curious? Here is the top 5 music software for Mac.
Part 1. Top 5 Music Software on Mac OS X
#1. iMusic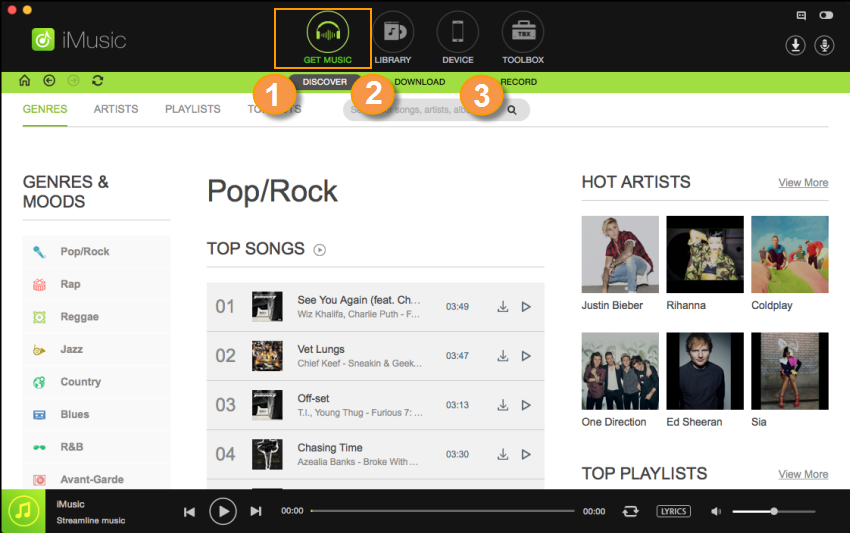 iMusic is a cool tool that allows users to record unlimited free music from more than 1.000 websites with zero quality loss. You can record music from YouTube, Spotify, Last.fm, GUBA, Rhapsody, BBC Radio Audio, iTunes Radio, Yahoo Music and other radio stations with only one click. You can organize the files, and even burn easily the recorded music to an audio CD. Another useful feature of this tool is that it filters out automatically any ad between the tracks. You can record multiple files, and the program will separate them automatically. It supports almost any format available on the market.
#2. Ableton Live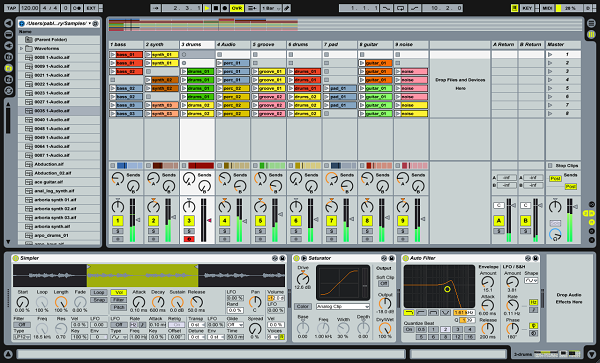 Ableton Live is on the market since 1999, and it is a very popular digital audio workstation. You can use it for multi-track recording, to cut, paste, and splice songs, or to perform live music. People like this tool a lot because it offers a seamless MIDI sequencing software and hardware, and it includes sound packages. Also, it comes with 23 sound libraries, which allows users to create music out-of-the-box. It is indeed a pretty cool tool, but it is dedicated to professionals, so if you only want to record music, it is better to choose something else.
#3. Apowersoft Audio Recorder for Mac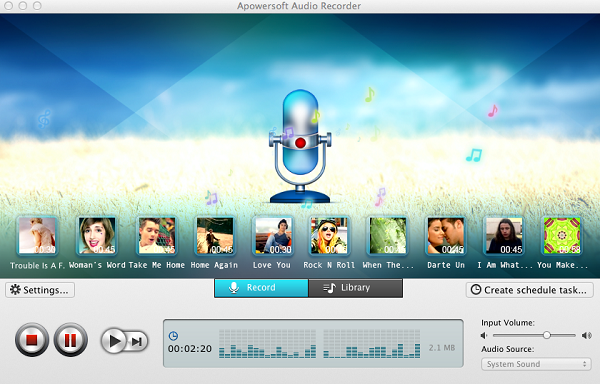 This tool allows users to record any sound that their computer produces, and it has a Windows and Mac version. It works quite well as a music recorder, and it produces output files in many formats, including MP3, AAC, and others. Furthermore, it can be used to edit audio files, to burn CDs, or to convert files. Unfortunately, it has a 128 kbps recording limit, which is quite low, and the quality of the songs can be spoiled, and it also can download only one track at a time.
#4. Leawo Music Recorder for Mac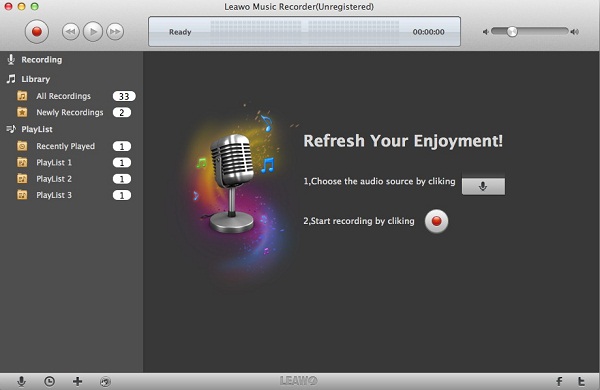 If you are looking for a program that will allow you to turn your Mac into a recording Machine, this is the one. It uses all your connected devices to record music for you. The interface is friendly and clean, easy to use, and you can also schedule the recordings. However, it has a lack of playback editing, and it is quite limited. Other programs on the market offer more quality for the outputs.
#5. Jaksta Media Recorder for Mac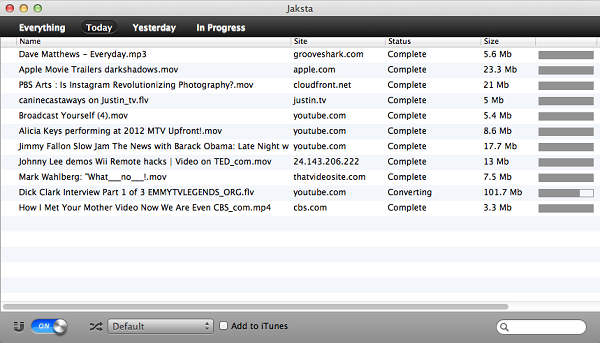 This is another music recorder for Mac, which offers similar features with the previous ones. It can output files in different formats, and you can also add the music to your iTunes library automatically, if you want it. However, Jaksta Media Recorder is extremely simple to use, and even if it looks a little dated, it is a good solution for those who seek simplicity.
Part 2. Comparison of Recommended Mac Music Applications
| Features | iMusic | Ableton Live | Apowersoft Audio Recorder for Mac | Leawo Music Recorder for Mac | Jaksta Media Recorder for Mac |
| --- | --- | --- | --- | --- | --- |
| Compatibility | Mac OS 10.12 Sierra or above | Mac OS X 10.5 or above | Mac OS X 10.8 | Mac OS X 10.6 – 10.9 | Mac OS X 10.7 or above |
| Supported Formats | MP3, M4A | Any | Any | MP3, M4A, WAV | MP3, MP4, ASV, WMV, SWF |
| Features | 3000+ websites, One click record, iTunes transfer, Burn CD, Integrated Player, Easy to use | Recorder, Music composer, Sounds, Effects, Instruments | One click recorder, Schedule task, Records anything, Converter | Recorder, Schedule, Recordings | High speed recording, iTunes friendly, Easy to use |
| Price | $39.95 | $359 | Free | $19.99 | $39.95 |