Youtube Downloader
1. Youtube Music Downloader

2. Download Youtube Music

3. Convert Youtube MP3

4. Convert Youtube MP4

5. Youtube Converters

6. Youtube Songs

7. Tumblr Music Download

8. MP3 Converter Alternative

9. Youtube MP3 Tips
YouTube is a fantastic online site and probably the best video hosting site on the Internet. It has millions of videos uploaded by users from across the world. It is important that you own a converter and download to download all your favorite videos from the website and convert them to MP4 format to play on your Mac.
#1: Airy YouTube downloader Mac
With the cooperation of this application, you can easily save all your favorite YouTube videos to your Mac. As it downloads the video to the hard disk, you can easily play them whenever you would like to see without an Internet connection. The application is capable of handling HD and 4K Ultra HD videos flawlessly with the additional option of resuming paused or interrupted downloads. It further gives a choice to the user in choosing the output format while downloading the video. You can also save only the soundtrack to MP3 without saving the video.
Pros:
a. Fast and efficient
b. Simplistic approach in downloading the videos
c. Flexible output settings
Cons:
a. Too Slow
b. Hangs in certain situations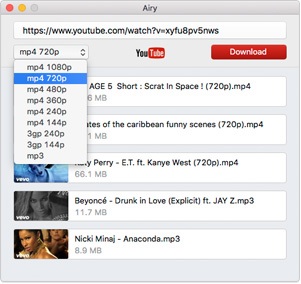 The application is not only for downloading videos from YouTube but also from other video hosting sites such as Facebook, Vimeo, Dailymotion, and others. It is capable of downloading the videos in different resolutions and formats. It supports all the video formats including 720 p, 1080 p, 4K Ultra HD, and other regular formats.
Pros:
a. Free to use with unlimited download
b. Simplistic design for easy use
c. Have useful options embedded
Cons:
a. Sometimes it fails to download videos from YouTube
b. It does not work properly on slow internet connections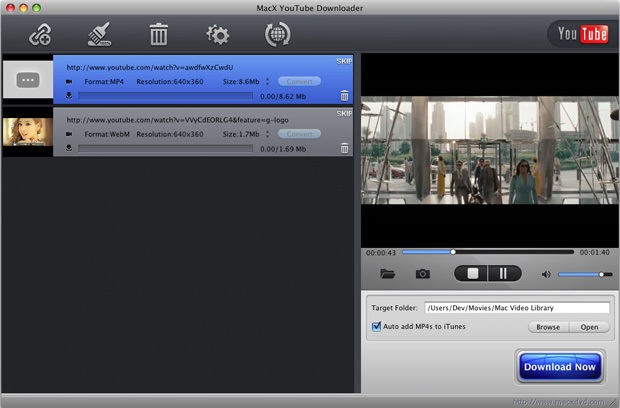 #3: Apowersoft Video Downloader for Mac
Apowersoft Video Downloader for Mac is a helpful software for individuals who are looking out for a reliable source that helps in converting YouTube videos to MP4 that are playable on Mac and other IOS devices. Apart from downloading videos from YouTube alone, the software is also capable of extracting high-resolution videos from other video hosting websites such as Facebook, Dailymotion, Vimeo, and others. It is also possible for you to download an entire playlist from YouTube to your Mac.
Pros:
a. Faster conversion rates
b. Retains original quality
c. Flexible output settings
Cons:
a. Fails in downloading and converting large sized files
b. Plenty of room for improvement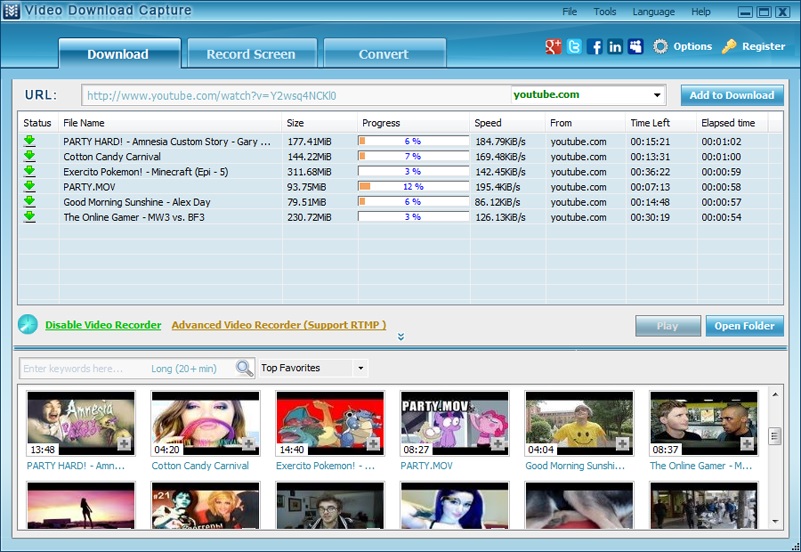 #4: YouTubeHunter
The application is capable of downloading videos from YouTube and other leading video hosting and sharing websites on the Internet. An interesting feature is the presence of the search field similar to that of YouTube where you can search a video by typing keywords. Additionally, it also provides the opportunity to sort videos according to popular, recent, most popular, most viewed, and popular in HD. You can download the video and convert it into any format of download only the audio of the video.
Pros:
a. Has search field to search for videos directly
b. Has built-in preview capability
c. Converts videos directly that are playable on Mac
Cons:
a. Becomes slow at times
b. Crashes due to bugs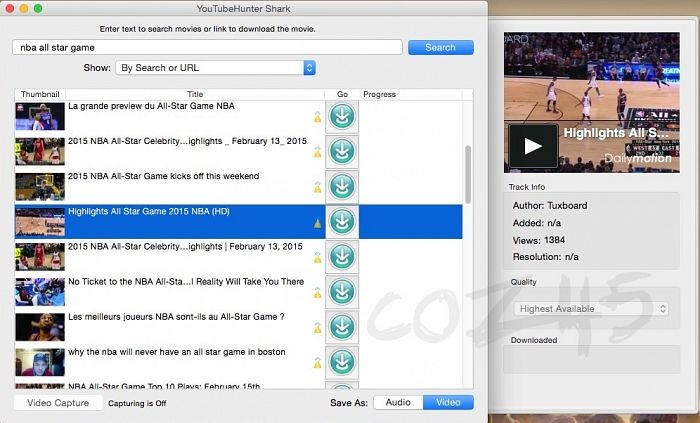 #5: Aimersoft YouTube Downloader
Aimersoft YouTube Downloader is yet in another application that allows you to download videos from YouTube directly to your Mac. The software is free to use and has a simple user interface. The one-click download button makes it easy even for a beginner to use the software with ease. You can now easily save all your favorite videos from YouTube to your Mac, which you can play later. An interesting fact about the software is its ability to download an entire playlist from YouTube in a few minutes.
Pros:
a. Retains the original quality of the video after conversion
b. Flexible video output options
Cons:
a. The premium version has additional features which are absent in the free version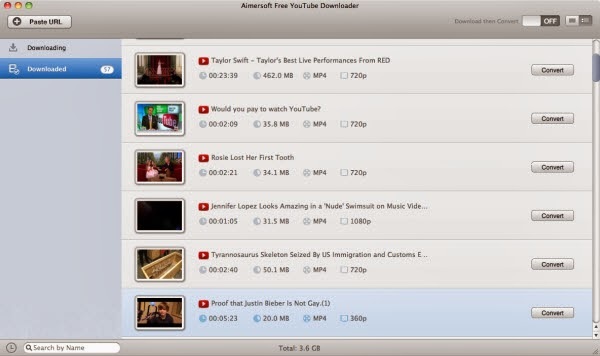 #6: YTD Video Downloader for Mac
YTD video downloader for Mac provides a simplistic approach and easy to use the main menu for downloading videos from YouTube. It even provides a description of the main features. It has all the necessary options that one can expect from a program that is capable of downloading streaming videos. The presence of the conversion option within the software makes it a very handy tool as users can directly convert downloaded video to MP4 that is playable on a Mac. One can also crop or resize the video, which they can transfer it to their handheld device. Being a free application, it is a good choice for those who wish to download YouTube videos for watching offline.
Pros:
a. Works fast in converting a downloaded video
b. The functionality and the features are major advantages
Cons:
a. It fails to work properly at times
b. Does not have the option to download multiple URLs at a time
c. Does not have the possibility to convert multiple videos at a time
d. Converts videos to MP4 and MPEG alone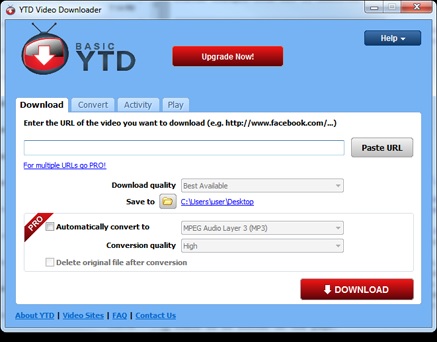 The Best Software to Download YouTube Videos on Mac – iMusic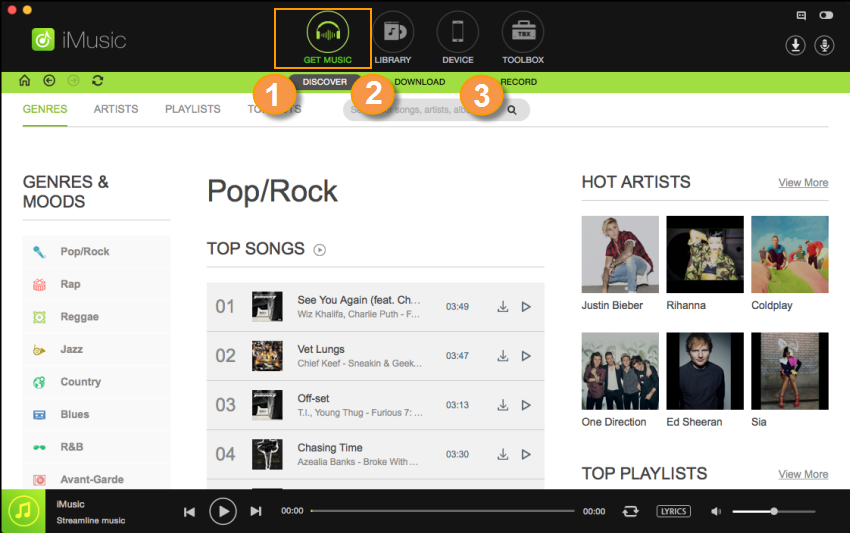 All the discussed programs in this post are capable of downloading YouTube videos to a Mac. However, they do arrive with disadvantages that make it difficult for any individual who wishes to have a single solution for all their requirements. It is here that iMusic comes into action. With the guidance of the program, you can easily download all the collections from YouTube to your Mac. An excellent ability of the software is its ability to transfer the downloaded content from Mac to both iOS devices and Android handsets. You can avoid all the worry about the restrictions imposed by iTunes. Let's study in detail about the imaging features provided by iMusic.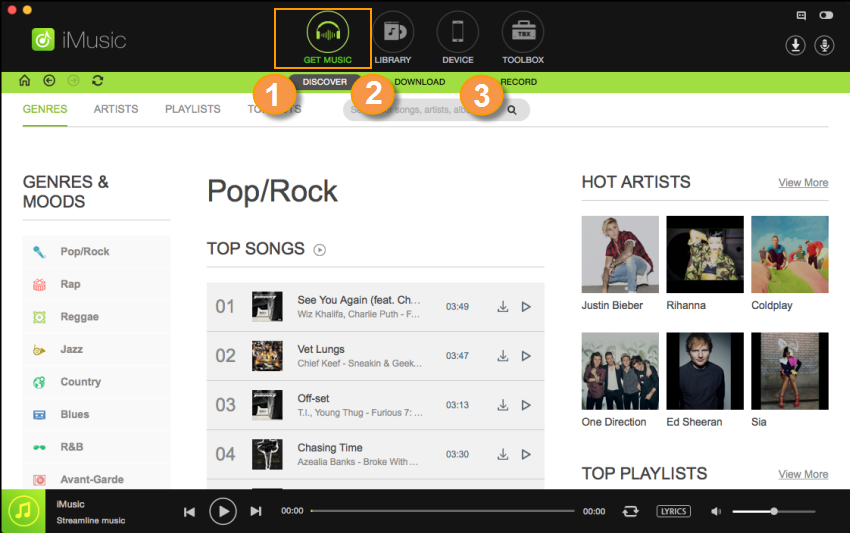 1. Discover - the built-in music library allows you to discover the most famous artists, hottest playlists, and genres right from the software. You can immediately listen to the music. The additional benefit provided by iSkysoft is that you can download any of the song that you like to your Mac or create a playlist for free.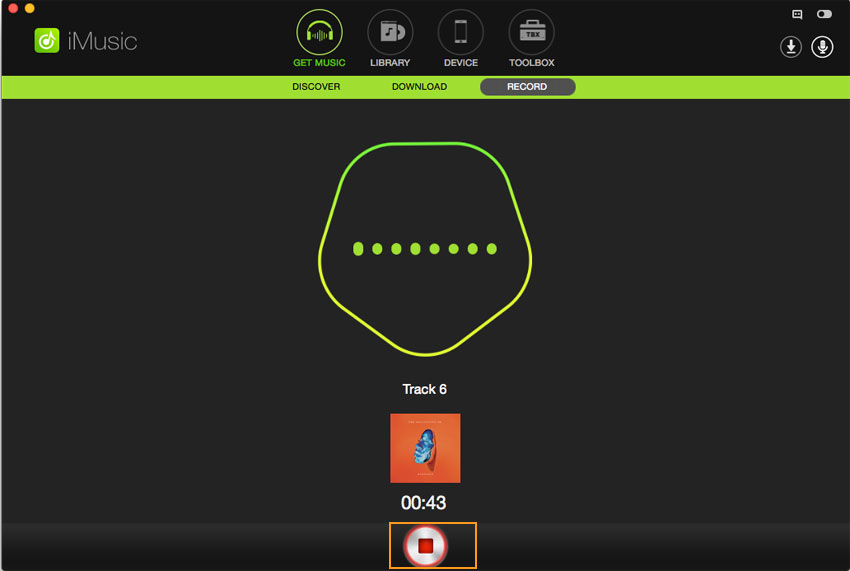 3. Record – With the record feature provided by iMusic, you can easily record streaming audio from a website. The feature is helpful if you listen mostly to online radios. An excellent capability of the software is its ability to download ID3 tags such as artist name, song title, production year, and genre, along with the album art.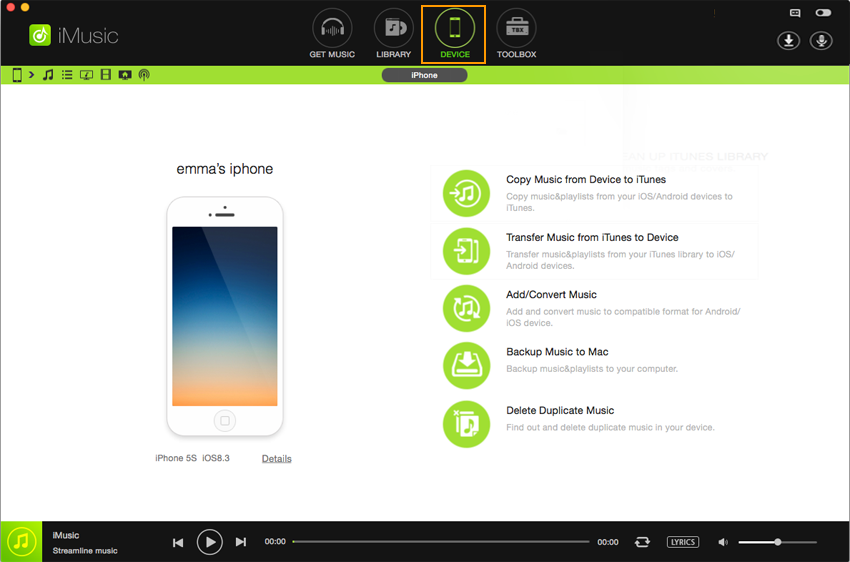 4. Transfer – With iMusic, you can quickly transfer all your music and playlists between iPhone, iPod, iPod, and iTunes library freely. You do not require any computer authority. You can further transform and update your music on Android directly by transferring content from iTunes music library and vice versa. You can moreover use the drag and drop feature to move music between Mac/iTunes library to iOS devices.