No matter which part of the world you belong to, whenever anyone mentions videos YouTube is the first website that comes to mind. From songs to movies to tutorials, everything's available to watch on YouTube. But what fun would it be if you could not download your favorite videos and share it with your family and friends? Downloading YouTube videos have always been a hassle, and with so many low-quality apps out there, it is hard to find an app that works effectively and efficiently. This article saves you fatigue of shuffling through a billion apps looking for the best YouTube video downloader. Here are the best 5 YouTube downloaders.
1. iMusic:
iMusic is an all-in-one downloader, manager and transferring tool for Windows and Mac OS X which will let you download any YouTube Video on your computer and you can transfer these videos with one click. With one-click download feature, you can instantly download the YouTube videos, and you don't even need to run the application or copy/paste the link of the YouTube video, the built-in web browser present in the application will do this task for you without any problem. Here are the key features of this fantastic application: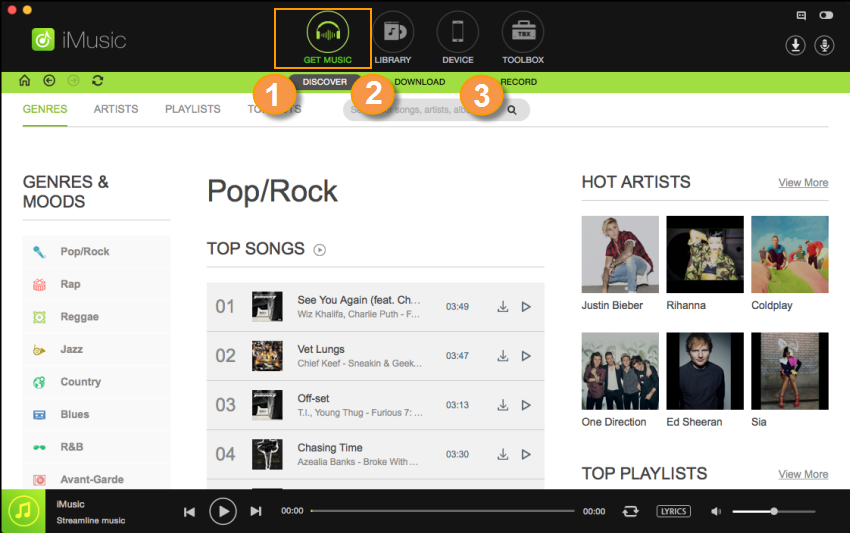 Key features:
iMusic has an extensive music library with thousands of songs to choose from. A huge database of different genres, artists and albums.
This app lets you download songs from 2500 plus sites which include Spotify, Pandora, Dailymotion, and Soundcloud, etc. It is as easy as pasting the URL into the given bar of the new video or mp3 file you want to download and hitting a button.
The app also helps you record songs and FM transmissions etc. It adds the artist's name , the song title and details like that accordingly.
The app also lets you transfer files easily between Apple devices, without any other compatibility software. Music files, TV shows, and podcasts, etc.
The entire iTunes library can be fixed by using the app. It helps remove duplicated tracks and add missing covers.
The app also has features such as music converting and CD burning, and helps backup iTunes libraries, and so you will not fear of losing a song again.
Step by Step guide to download and transfer YouTube Videos on Android Phone
2: Tube mate
This is another YouTube video downloader for Android. It lets you download HD videos at high speeds. The key features of this app are:
Downloads videos at a fast speed
Many files can be downloaded simultaneously
Has a built-in video player
Can download videos with different formats such as FLV and 3GP etc.
Has a user-friendly interface
You can pause and then resume download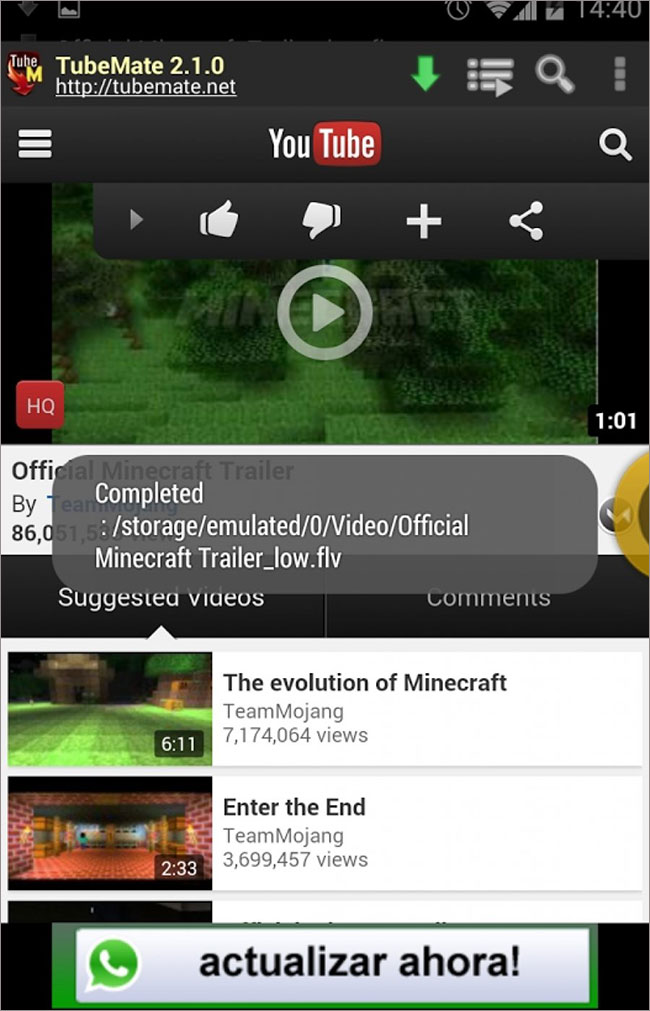 Another very common app used by people to download YouTube videos is the YouTube downloader. This app lets you download videos by using the official YouTube app or directly. This app is popular because of its user-friendly interface.
It has a built-in video player
Downloads videos quickly
Can convert videos into several formats
It can download videos directly from YouTube having several formats.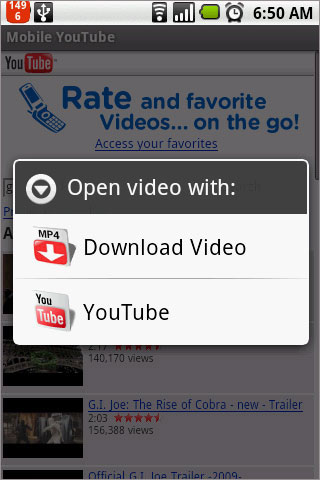 4: Tubex
This YouTube video downloaded app has been given many positive reviews by the critics. It supports many functions which help its users download YouTube videos easily and conveniently. It has a rather sleek design with a modern edge.
It has a pause and resume option
Can download many files at the same time
You can save your favorite videos on your YouTube account
It coverts video files
It can be used to download videos with different formats such as FLV, MP4, 3GP and 720P etc.
Downloads videos at a fast rate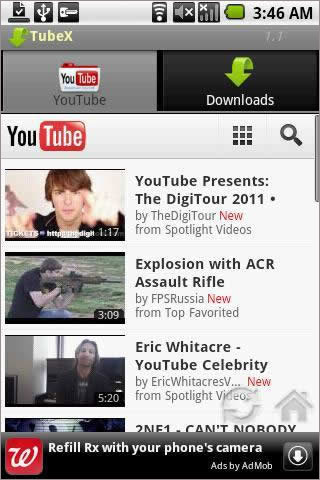 5: Vidmate
This is another app that facilitates the downloading of Youtube videos. This app does not only allow you to download videos from Youtube but also videos from other websites such as Facebook. It is very easy and safe to use. The app has more than 40,000 users and the numbers just keep on increasing day by day. It is like a search engine for videos.
You can select any source link to download videos from
It can be used to watch live TV
The app automatically detects videos to download
The official Youtube app can be used to download videos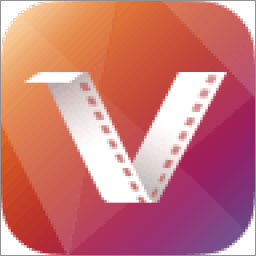 All in all, it all depends on the users. Whichever app is more convenient to use. The table below makes it simpler, which the features of all the apps mentioned below.
Comparison of All Downloaders:
| Applications | Internal Video player | Several downloads | Video formats | Manage Music Library | One-Click Download Process | Ability to Convert Music | ID 3 Tags editing |
| --- | --- | --- | --- | --- | --- | --- | --- |
| iMusic | yes | yes | FLV, MOV, AVI, and more | yes | yes | yes | yes |
| Vidmate | yes | yes | FLV,3GP,MP4 | no | no | no | no |
| Youtube downloader | yes | yes | WEBm,FLV,3GP,MP4 | no | no | no | no |
| Tubex | yes | yes | MP4,3GP | no | no | no | no |
| Tubemate | yes | yes | 3GP,FLV,MP4 | no | no | no | no |