Jango is an online music streaming website. It offers its users to access any kind of music very easily. There are various interesting features of Jango's website that helps users to have a better music experience. Jango is perhaps the easiest music website to use. First of all, it has internet radio stations that are customizable as well. Once you get on the website, you just have to type in the name of your artist or song that you want to listen to and you will have a station running with the song you wanted to hear and related songs as well.The unique thing about this Jango radio station is that you are able to customize and share it with others.
The Best Jango Downloader to Get Unlimited Free Music
There are however some limitations when you use Jango. First of all, the radio stations do not allow you to playback, rewind or fast-forward a song. Secondly, there are banner ads as well that may interrupt your soundtrack. Also, Jango has security issues. Despite this, you can still can enjoy Jango music anywhere anytime with the help of iMusic. This audio recorder is specially designed to download any online music in one click. The recorded music will be saved in MP3 format, so you can enjoy the music on most of the devices. There are various other features as well that the audio recorder offers:

• Download music from 3000+ sites in a click.
• Record music from countless music sites, videos and radio stations.
• Transfer music between iPhone, iPad, iPod, and Android phone.
• Filter ad and separate tracks intelligently .
• Integrated with iTunes library, letting people transfer iTunes media files easily.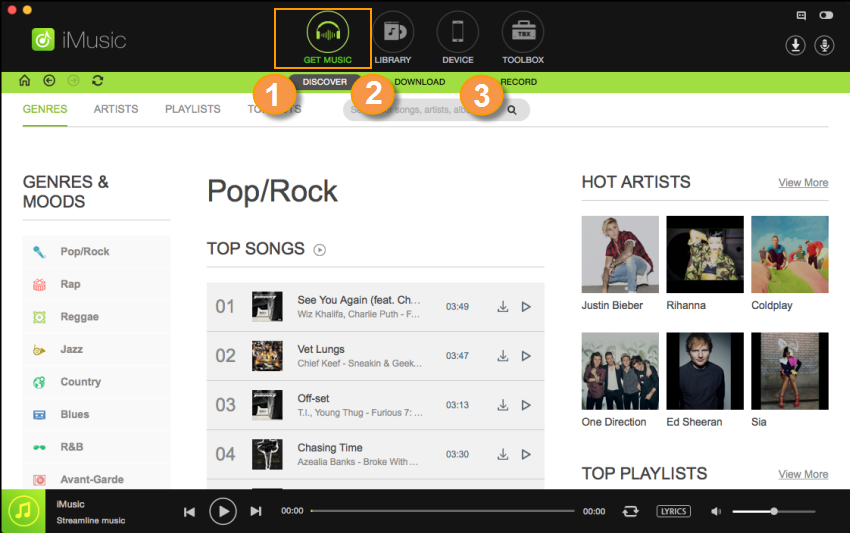 Steps to Download Jango Music
To get this Jango downloader installed on your computer, and follow the below simple steps to download Jango music.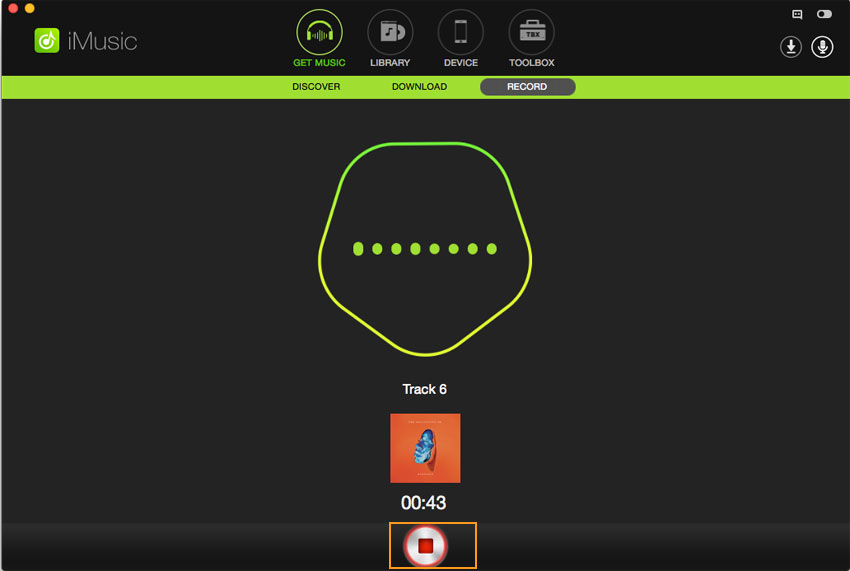 Step 1: Download music from Jango
Once installed, you can begin using the audio recorder software. Just click the big "GET MUSIC" tab > then "Record" subtab > click the red button in the window. Then go to Jango to find the music you want. Whatever you play Jango music, it will automatically be detected by the recorder and get recorded. You can record multiple songs you want from Jango and listen to them unlimited number of times.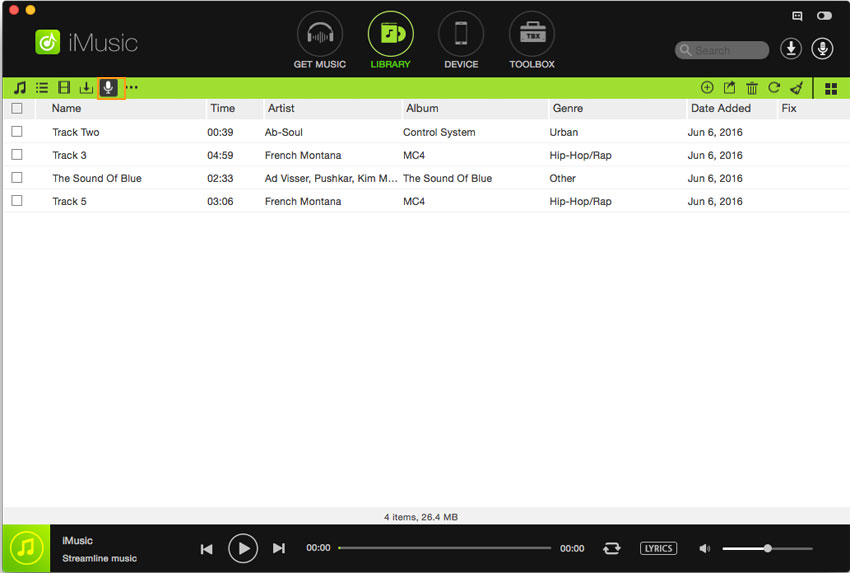 Step 2: Get Jango music information
After you finish recording all the Jango music, click the "Record" button again to pause recording. Then you can go to the "Library" tab to check the music files. Right click on the music and select the "Identify", you will get the Jango music information like artist, album, genre, and more.