Download Music to Device
1. Download Music to Device

2. Mobile Music Downloader

3. Download Videos to MP3

4. Convert MP3

5. Alternative

6. Burn Music to CD

7. Festival Song List

8. How to Download Music

9. Download Music Tips
iTunes is a pretty excellent software tool to manage music. However, the transfer feature is only developed for Apple devices users. Android device users can't use it to transfer music from iTunes Library to any Android device. And it has become the headache for people who switch iPhone to Android Phone. Never mind, now with iMusic, you can get iTunes music to Android easily.
Part 1. 5 Best Places to Buy Music on Android Phones
Part 2. Download and Record Music for FREE - iMusic
iMusic is our recommendation for an app that you can use for building an amazing music library on your Android smartphone. iMusic is a superb all-in-one music tool that you can use to discover, stream, download, and organize music on your Android smartphone. Here are the key features of the iMusic for Android: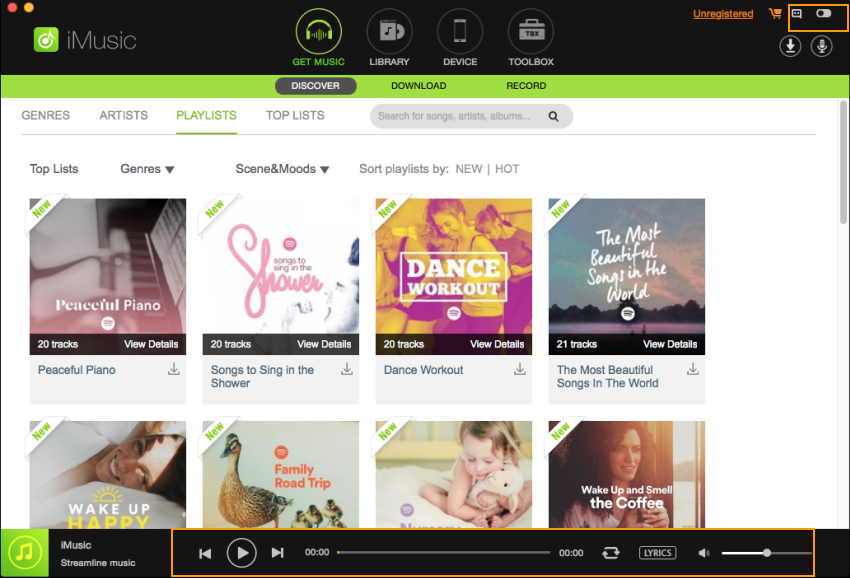 Neat, beautiful interface that is very easy to understand and use for even the most novice of users.
Browse through the top collections from a variety of different genres to find music that appeals to you.
Stream music directly from within the app to listen to songs before you download them.
Create playlists of your favorite music in the app to make the best songs easily accessible and available to you.
Transfer music from your Android smartphone to your computer system or vice versa to synchronize your music collection across all devices.
Organize your music collection by sorting it according to albums, artists, or even your personal preferences.
Steps to get music for Android for free
Step 1: Install and launch the audio recorder. Then click the "Record" button on the top of the main interface and click the red button to get ready for recording.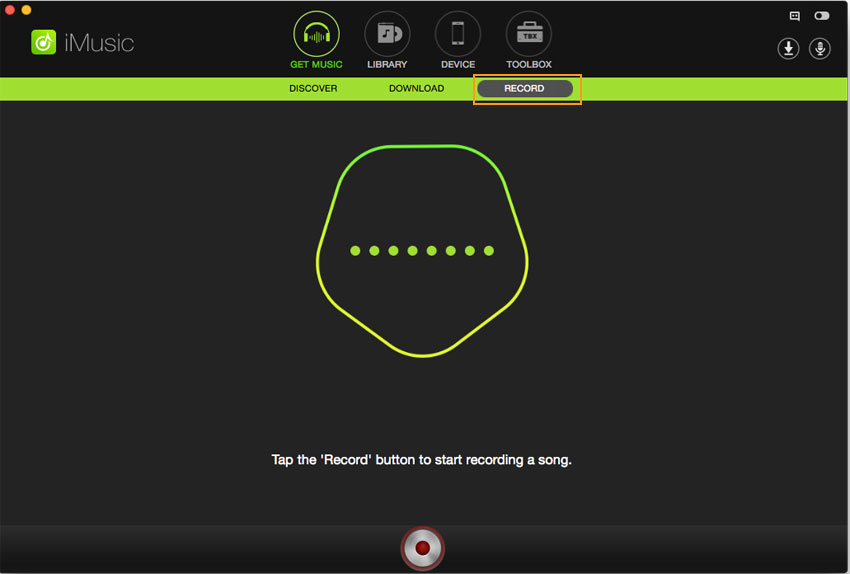 Step 2: Now go to find your favorite music you want for Android and play the music. This audio recorder will detect the music and start recording music for Android devices. It can automatically filter ads and split tracks fro batch downloading.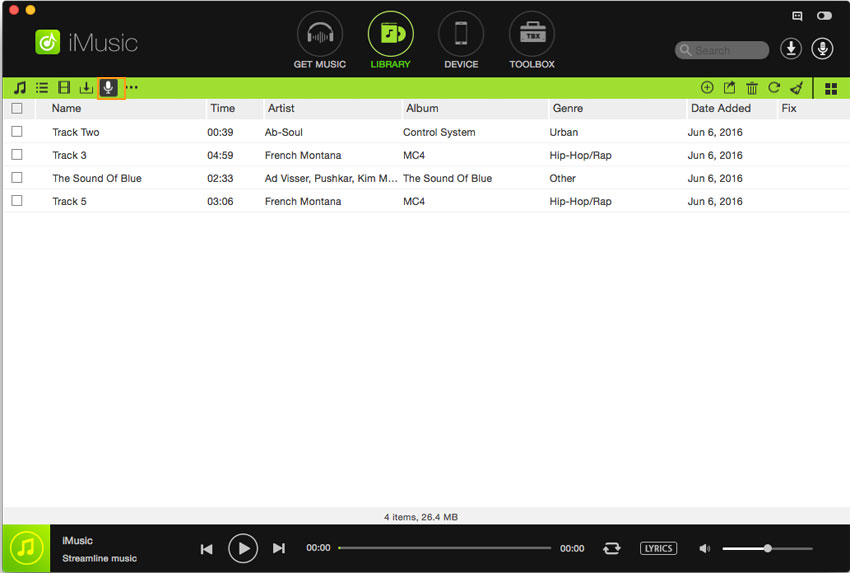 Part 3(Extra Bonus). Google Play Music vs. iTunes Store, which one is better?
As mentioned, Google Play Music is among the many online music providers that have gained prominence among smartphone users all over the world. In line with this, we cannot rule out the iTunes Store from the picture, as it is also one of the major players in the music providing industry.
iTunes is a media management software created by Apple, Inc. This software works on both the Mac and Windows operating systems and is used by many to manage their audio and video files. The iTunes Store, on the other hand, (originally the iTunes Music Store) is a software-based online digital media store.
The rivalry between Google Play Music and the iTunes Store is apparent to millions of consumers around the globe. Both, as mentioned above, are major players in the music providing industry – at the top of it, no less. So when one has to choose between the two best stores available, which one would you rather use? Let us try to break down their differences to see which store is the best.
Content
As of date, Apple continues to provide the biggest catalog of music offerings, having more than 28 million songs available for purchase, according to its market research. Google, on the other hand, offers a less specific number regarding the size of its catalog, only stating that they currently have millions of songs available, though it has been speculated that the company trails far behind Apple.
Price
Prices for both Google Play Music and the iTunes Store for current releases are the same, offering $10.99 for an album and $1.29 for a single. Older ones are a different story, though, as there is a considerable variation in their pricing. For instance, Google Play Music offers a very good marketing strategy. The said music store gives away one free song every day, which seems to be a very attractive option for consumers.
iTunes Store
Apple has pioneered the music store industry with the iTunes Store when they launched iTunes with the amount of items they offer in their catalog, which no other music store could match up to. The current version of iTunes has been looking bleak, though, as it still basically follows the format of the very first iTunes Store released. Bono even commented on its appearance and told Steve Jobs that the iTunes Store looks like a spreadsheet. Putting appearances aside, the exclusivity of iTunes also tends to frustrate most users as they are limited only to Apple products and services. This seems to be an irony, given that Jobs had once advocated that products should simply work, not make you work. To be fair, Apple now allows download to iTunes through outside sources.
Google Play Music
Google Play Music has been tagged these days as the "new kid in town" when it comes to online stores – and for a new player, it has been doing fairly well and has actually gained favor from consumers worldwide. Although Google Play Music still cannot match the huge catalog that the iTunes Store provides, the former compensates by offering an easy way of acquiring content directly through the app, whereas the iTunes Store still requires a software app on your desktop. Simply maneuver to the content category of your choice, and search and browse away. The items that you purchase through the app automatically go to your online library, from where you can stream it to any Android device or browser. Apart from this, you may also download your purchased items for offline listening to up to ten authorized computers or Android devices.
Provided with all these relevant information, it seems right to highly recommend Google Play Music to consumers for their purchases over the iTunes Store, despite the latter being the new kid on the block.