Play Music
1. Deezer Related

2. Spotify Related

3. Pandora Related

4. Rdio Related

5. Soundcloud Related

6. iTunes Music

7. Others
Spotify allows a user to stream millions of songs at a click of a button, no purchase necessary. It is a legal alternative to music piracy and millions of people have now subscribed. However, Spotify is not the only program out there. There are many streaming music sites out there, the key is to figure out which one works best for you.
One popular option is Pandora Radio. You might be wondering, why you would want to choose Spotify over Pandora. There are numerous reasons, music catalogue and availability are two of the big ones. When you sit down and compare Spotify to Pandora, Spotify is the clear winner and the best choice for online music streaming.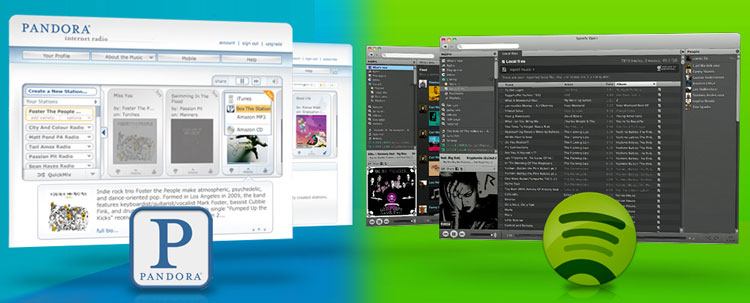 iMusic -Download Music from Spotify and Pandora for Free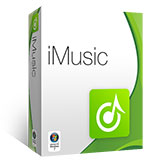 Built-in music library for you to download the hottest songs.
Download music from over 300 music sites by copying and pasting URL.
Record music from unlimited music sharing sites and radio stations.
Transfer music between iPhone, iPad, iPod, Android devices and iTunes/PC/Mac.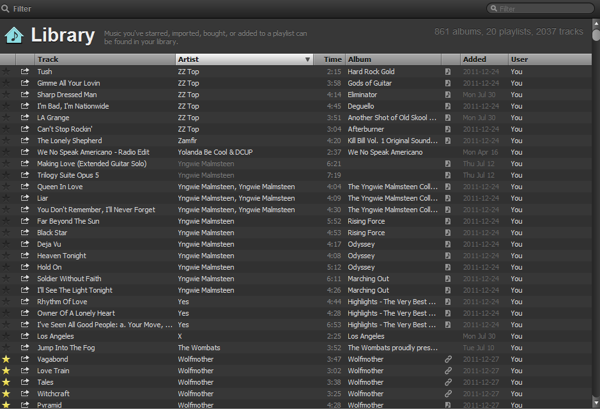 • Music Library
When you are choosing an online music streaming site one of the most important things to consider is the music catalogue. One of the advantages to online streaming is to have access to more music than is in your personal collection. You want to be able to access your favourites, but also explore new options.
A large music catalogue is one of Spotify's biggest selling features. Spotify was created to be a legal alternative to music piracy and one of the cornerstones to Spotify's success was making deals with the major record labels to access their catalogues. These deals give Spotify's customers access to over 20 million songs.
Pandora on the other hand has a much smaller music catalogue. Pandora's music library contains around 1 million songs, a fraction of what Spotify offers. Pandora does not have the same music agreements as Spotify, which means they do not have the access to the big labels the way Spotify does.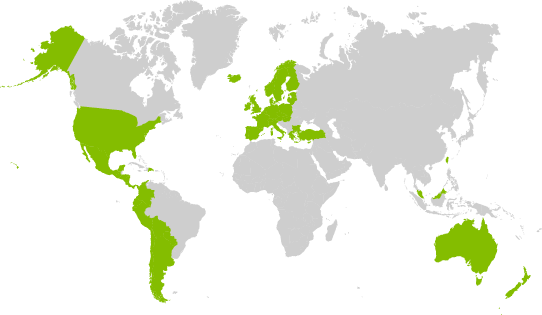 • World Wide Markets
Spotify is one of the fastest growing streaming music sites in the world. Spotify is currently available in over 50 countries and is aiming to increase that number. This availability means that if you are travelling, you have a better chance of being able to access Spotify wherever you happen to be.
In contrast, Pandora Radio is only currently available in 3 countries. Right now, you can only subscribe to Pandora if you live in New Zealand, Australia, or the United States. This leaves customer is Europe out of luck. Travelling with Pandora is hard because of these limitations.
• Price
For most people price is always a consideration. Most people do not have access to unlimited funds and want to stretch their dollar as far as possible. Both Spotify and Pandora offer free and paid subscriptions for you to choose from.
Spotify is one of the few streaming music sites that offers three tiers of membership options. In addition to its free service, Spotify offers an unlimited service for $4.99 a month and a premium service for $9.99. Both services are ad-free and allow you to access Spotify in countries where it is not yet available. The premium service also ads features like increased sound quality and offline access.
Pandora's ad-free version costs $4 a month, however there are no special features. There is no offline mode, no increased sound quality. With the Pandora the monthly fee is just to access ad-free service. This means it is more comparable to Spotify Unlimited than Spotify Premium.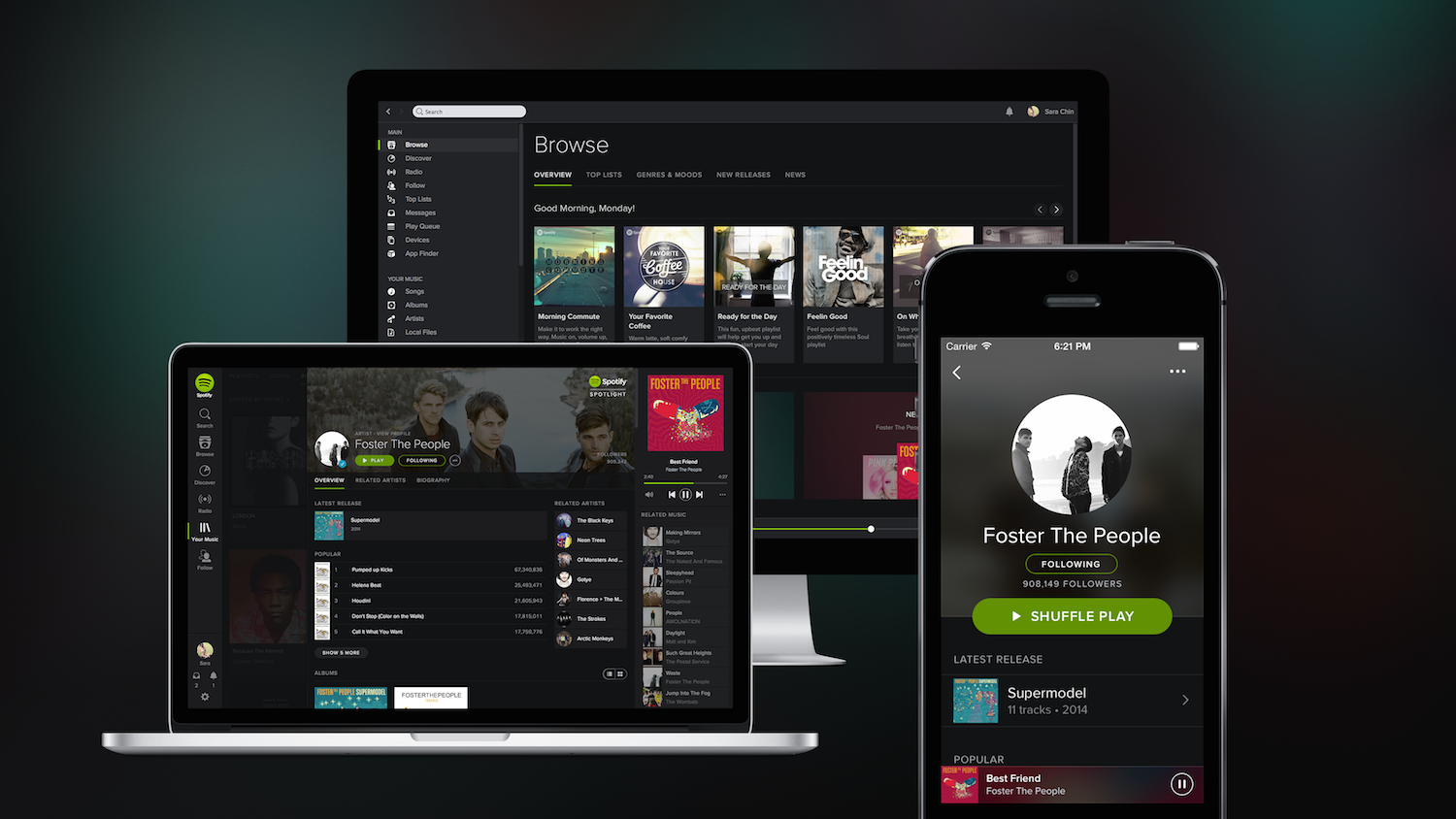 • Multi-Platform Access
In the era of smartphones and tablets, most people need to be able to access their music across multiple devices. You want to be able to access it on your computer, but also on your phone while you are on the go.
Spotify is available on most major platforms. There are desktop and mobile versions of Spotify and it is also available on separate streaming devices. Spotify mobile is available for iOs, Android and Windows Mobile and the desktop version is available for Windows, Apple and Linux operating systems. Whatever system you run, you should still be able to access Spotify and stream your favourite music.
Pandora is not as widely available as Spotify. Pandora is available on Android, BlackBerry and iOS and it can also be access via Xbox live and streaming devices such as Roku. However, there is no desktop version of Pandora. To access Pandora on your computer, you have to log-on to a web browser and keep the browser open in the background the entire time, which is not always convenient.
• Customization
The biggest difference between Spotify and Pandora Radio is the amount of control the user has over their listening experience. Spotify is a streaming program and it allows you to control what you are listening to, Pandora however markets themselves as a radio program and the listener as limited control over what music is played.
With Spotify you can search for songs and save them to play-lists. You can create play-lists of your favourite music and just listen to those, if that is what you want. For those looking to expand their music horizons, Spotify will suggest songs based on your music history and will create playlists based on these suggestions.
This is where Pandora is particularly limited. With Pandora, you can pick a broad category of music, but that is it. There are no customized playlists and you can only skip over so many songs in an hour. Pandora does track the songs you've skipped and builds your playlist with that in mind, but you still have less control that you do with Spotify or similar programs.
Spotify Offers a Better All-Around Experience
Pandora Radio is not a bad program, but compared to Spotify, it does not measure up. Spotify has a much larger music catalogue than Pandora. As well, Spotify offers all the features of Pandora Radio, but with wider availability and many extra features.
One of the biggest differences between Spotify and Pandora is customization. Spotify aims to give their listeners as personalized experience and achieves this by offering multiple levels of membership and customized playlists. Pandora provides music and lets you listen to it, Spotify lets you control your listening experience.