Free Music Downloader
1. Free Songs Download

2. Free Music Download Apps

3. Free Music Download Sites

4. Music Downloader Software

5. Alternative

6. Youtube MP3 Converter

7. Download Music

8. Others
Part 1: How to Download MP3 Music for iPhone, iPod and iPad
How do you download MP3 for your iPhone, iPod or iPad? It's simple if you use an application called iMusic. It lets you do the free MP3 music downloads for cell phones and without having to pay anything. Record and listen to music recorded from Pandora, YouTube, Napster, Grooveshark, Potify, Last.fm, Rhapsody, GUBA, iTunes Radio, NPC, MySpace, BBC Radio Audio, Yahoo Music, Sirius Radio, RTVE, Radio Blog Club, AOL Music, XM Radio Online and 500 more sites, all with a single click. The recorded data can also be easily burned into a CD. It has more features below:
Record playing music continuously and split tracks while automatically saving it as separate music files and filter ads out automatically
The recording's quality will not be damaged while saving the recordings. Record anything that you hear on your computer with the same quality.
Customize the audio quality. It records the audio into M4A or MP3 high quality.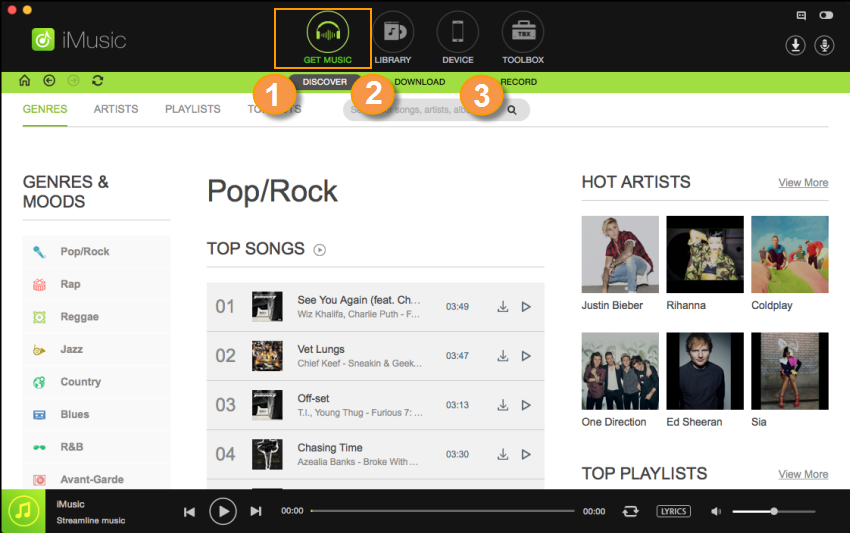 How to Download Music to Cell Phone with iMusic:
First, download iMusic on your computer. After downloading the .dmg file, double click it. The installation wizard will show itself and guide you through the installation. Then follow up the below guide for free MP3 music downloads for phone or PSP.
Step 1. Before you record anything, you can set the output's format. Simply click iMusic on the menu bar located at the top right of the main window and select Settings. Choose an output on the drop-down menu.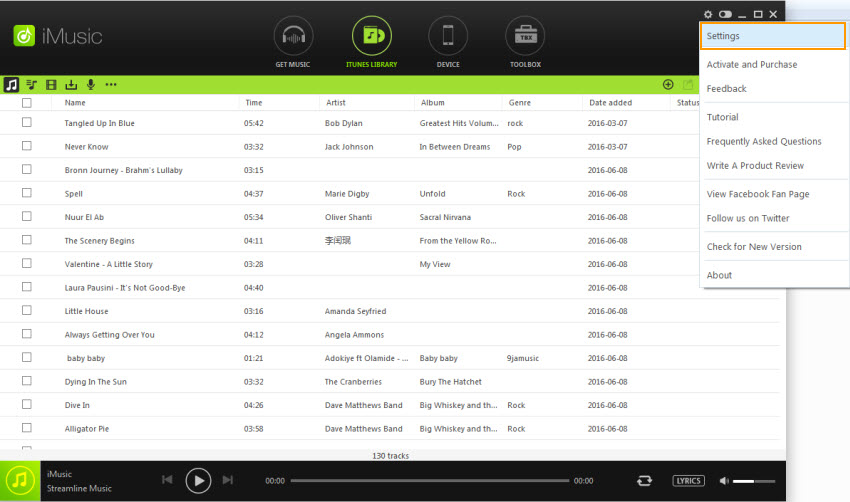 Step 2. Recording is very easy. All you need to do is go to the "Record" management window and hit the red button. This will start the recording process. Now search for the music or audio that you want to record and play it. You can play music on the web or on applications such as Spotify or iTunes. iMusic will start the recording automatically once the audio starts to play.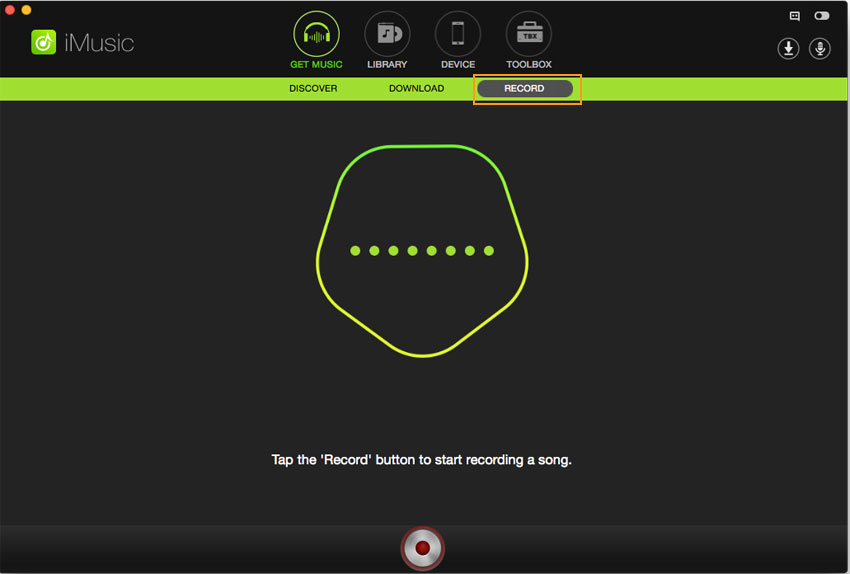 Step 3. While recording, you can do whatever you want. You can surf the net or work on many different things. iMusic will automatically separate tracks and remove advertisements. When you finish recording, you can go to LIBRARY to check the recorded music! By the way, you can hit the "Export" icon to save recorded music to your mobile phone easily.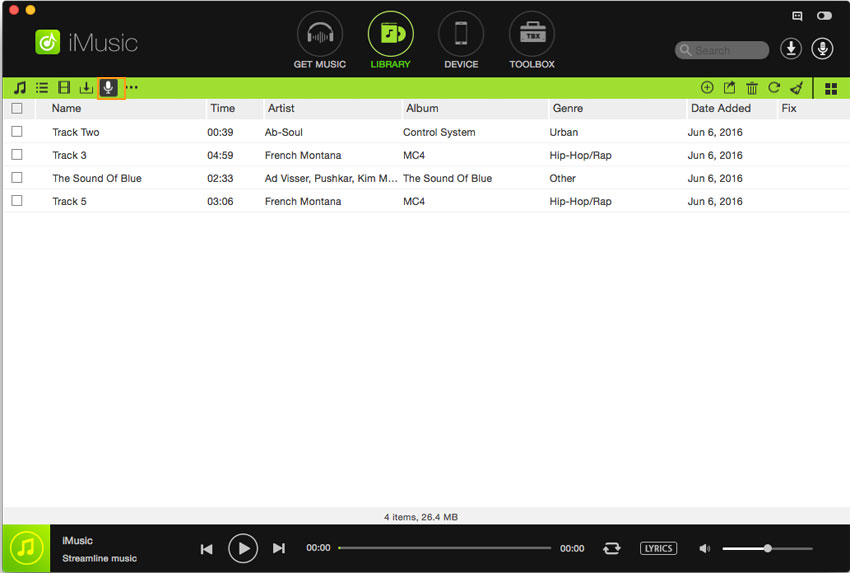 Part 2: How to Download Video to MP3 Music for iPhone, iPod and iPad
If you want to download and convert video to MP3 music for iPhone, iPod or iPad, use iTube Studio for Mac (or iTube Studio for Windows). This application supports Http/RTMPS/RTMPT/RTMR and enables download of videos from thousands of video sharing websites like YouTube, BBC, CBS, TED, NY Times etc. YouTube's 4k videos are also supported. You can also download YouTube videos as MP3s on a single click.
Some features include:
3x faster download speed with the use of new multi-threading technology
It also allows the continuation of an incomplete video download. You can continue your download even after you accidentally exited the application or even after a network error.
iTube Studio also allows the conversion of videos into 153 different media formats. The files can also be exported to your iTunes library after being converted.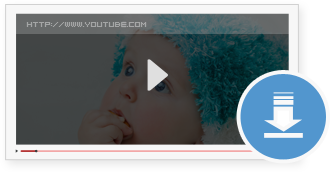 How to Download Online Music Video to MP3 for Mobile Phone
There are different steps if you want to download online videos using this application.
Step 1. First download and install the application on your computer. Then follow up the installation instruction to set up the program. After that, the program will launch automatically.
Step 2. Now it would be visiting the video sites and find your favourite music video. And you will see a "Download" button on the video window. Simply click it to download the music video.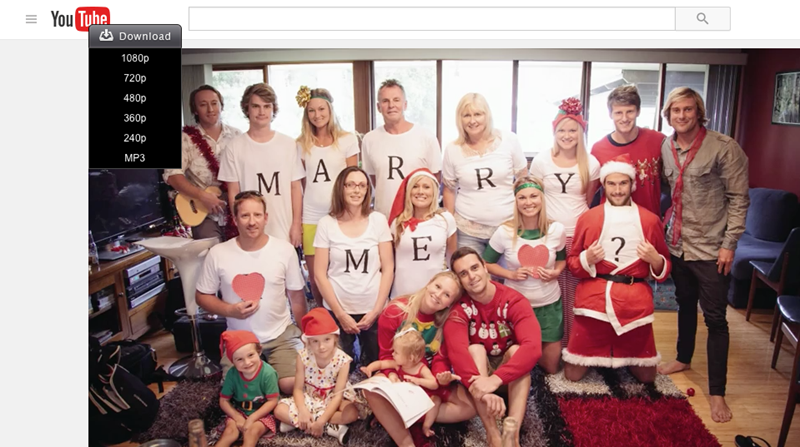 Alternatively, use the video's URL. Simply copy the URL of the video that you're watching and click the paste URL button on the application. This will start the download of the linked video.
Step 3. Now if you want your video to be converted to MP3, go to the "Downloaded" tab and click the "Convert" button to select your desired output format. Then you will get your video in MP3 music. To get MP3 music on your iPhone or Android phones, please go to the "Transfer" tab and connect your device. Then iTube Studio will help transfer downloaded MP3 music to your phone with ease.