Part 1: What is Audacity?
Audacity is cross-platform, open source software that offers free unlimited audio editing and recording. This application allows user to import and export audio files; to do multitrack mixing, add effects and plug-ins, recording and playing back sounds; and to reduce noise, scrubbing and more. This Application is available for Windows, Mac, Linux, and other operating systems. Its application's interface is also translated into many languages.
Here are some of the features offered by Audacity Software Application:
Convert tapes and record into digital recordings or CDs
Put numerous effects like change of speed and pitch
Edit WAV, MP2, AIFF. MP3, FLAC or Ogg Vorbis sound files
Records live Audio or Video
Cut, Copy, Splice or mix sounds together
Supports multi-channel modes
Allows user to adjust tempo while maintaining the pitch
Amplitude envelope editing
It also offers feature of modern multi-track audio software that includes zoom and single track edit, navigation control, audio file manipulation, project pane and XY project and non-destructive and destructive effect processing.
However, Audacity has some limitations. It does not support 64-bit systems or VST plugins. It can't also import and export native files like WMA, AAC, AC3 and other restricted formats. When the disk is low, there's no warning that shows. If it runs out of disk while editing, it will be corrupted.
Part 2: Why Audacity Download Not Working?
Common issues in downloading Audacity
Audacity Software can be downloaded over the internet; however, there are some issues with internet downloading that audacity is currently facing. So it's a must to be eligible on downloading software online because it might contain viruses that may result to unwanted issues to your computer. Here are some of the issues commonly encountered when downloading audacity software:
Computer outdated - when downloading software applications, making sure of its compatibility is a must. Audacity will not download properly if the browser you're using is a lower or older version. And it may also cause security issues since an older version of browser may have security problems.
Free download link not working - common issue we usually meet is clicking links that are not reliable. Some of the links we see on the internet are linked-page connected to their own site. So we must be careful in choosing sources to download this software application.
Download with malware or virus - Along with clicking unreliable links is downloading it with malware or virus. Hackers sometimes offer free software downloads, but embed malware or viruses on the application to easily hack your computer or to break your computer.
Part 3: Fix the Problem of Audacity Download Not Working
To address these issues, make sure that you keep your computer up to date, choose only trusted sites and secure anti-virus. I also recommend downloading Audacity alternative, the iMusic. The iMusic is a software application designed to record unlimited free music online from YouTube, AOL, Yahoo music, iTunes Radio, Pandora, Spotify, BBC radio, Rhapsody and more. By just one click, you can continuously record played music and also get rid of those unnecessary noise while recording. This feature comes with special features that will definitely make your audio recording the best.
Gives ID3 Tag support
Title, artist and album are the 3 ID tags that help you identify the music you're looking for. iMusic allows you to manually edit ID3 tag if it comes to mistake.
Record Audio from Online video streaming
This iSkysoft Audio recording feature is designed with recording online played music. For example: You're listening music in yahoo music, you can just simply click the record button and it will start recording the music played with high quality.
Record High Quality MP3/ M4A music
This feature allows the user to customize low quality recording in high quality. According to their website, this feature can record exactly the same quality as what is played on the videos or music site you're playing.
Directly record music to iTunes
This feature contains "add iTunes" button which allows the user to directly record the music played into iTunes. It also comes with Music management and music playback. Music playback enables the user to play recorded music while music management allows the user to manage their audio recorded file.
These are just some of the features offered by iMusic software that will surely help you record and manage your music playlist easily.
Part 5: Is Audacity Safe?
The Audacity Audio recorder application is 100 percent safe software; however, it depends on how and where you download it. Prevention is better than cure as they say. We cannot always be sure if we're clicking the correct link. So, in order to prevent unsafe downloading, I recommend following these:
Choose only trusted websites to download. Trusted sites are those sites that are virus-free and tested. Always check the review page of the site before clicking download to avoid downloading software with hidden malware or viruses.
Ensure that anti-virus or anti-malware is installed on your computer in order to prevent virus from destroying your computer. Here is a list of some of the free anti-virus you can install in your computer.

Avast Free Antivirus
AVG AntiVirus Free
Ad-Aware Free Antivirus +
Avira Free Antivirus
Microsoft Security Essentials
Panda Cloud Antivirus
HerdProtect
Kingsoft Antivirus
VirCleaner
Baidu Antivirus
ZoneAlarm Free Antivirus Plus Firewall
Roboscan
ClamWin
Comodo Antivirus

Keep your browser and OS up to date to avoid security issues. According to google support website, older version of browser or operating system can sometimes have a security problem that criminals can use to easily get to your data. So it's a must to always update your browser and OS to ensure security and to avoid your computer being hacked and your files corrupted.
Keep an eye on what you click and download. Always read pop-up messages just to make sure that you're not putting your computer at risk. Sometimes, we're too confident to click and click the next buttons without reading what it says. We don't know, maybe what we are clicking is already a hidden virus.
Part 6: Download Audacity Alternative
iMusic is a new software product developed by iSkysoft to let users experience Online recording with zero quality loss. iMusic offers unlimited recording from online sites like YouTube, Myspace, Sirius radio and more. Over 500 radio stations and online music sites are supported by this application. Here are some of the features offered by this software app for MAC OS: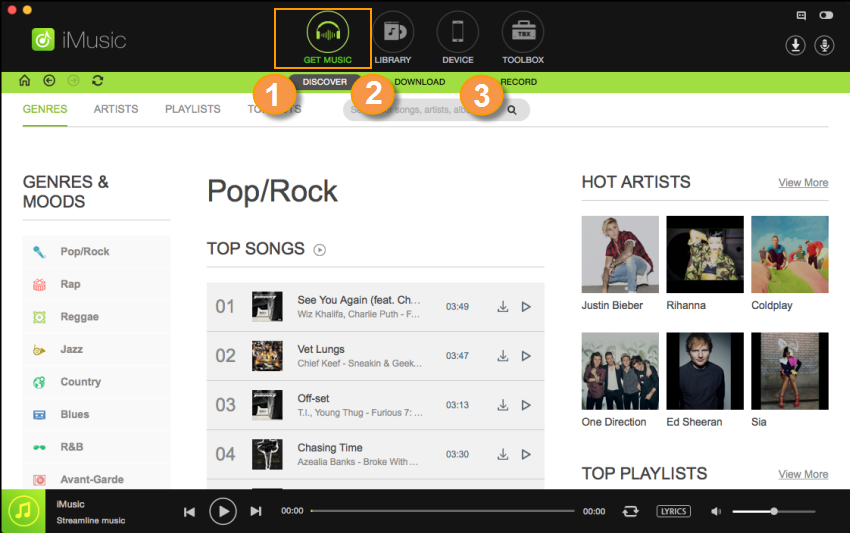 Why Choose This Audacity Alternative:
1. Record Audio with 100% Original Quality
According to its website, this 100% quality recording happens because they used a virtual sound card to capture audio and save as M4A or MP3 file. It gives you high quality recording and eliminate unwanted noise while recording.
2. Allows user to record audio from video websites
It's now easier for the user to record audio online because this application enables users to do recording while playing videos online. Simply click the record button and start recording.
3. Identify songs and get Music Info
iSkysoft Audio recording uses ID3 tag identification to quickly identify the songs and get information directly. Users can also search directly by using either of the title, the artist or the album of the music.
4. Transfer recorded Music to iTunes Library
iMusic for Mac also offers "add iTunes" button to directly record the music currently playing in iTunes. Together with this feature, you can manage and arrange your music and perform playback once the audio is recorded.
How to Use Audacity Alternative
Step1. Download Audacity alternative, once done downloading, double click .dmg file to open a wizard.
Step2. Then double click iMusic Installer.
Step3. Just follow the onscreen instructions to finish installation.
Step4. Once finished, launch the application and start recording.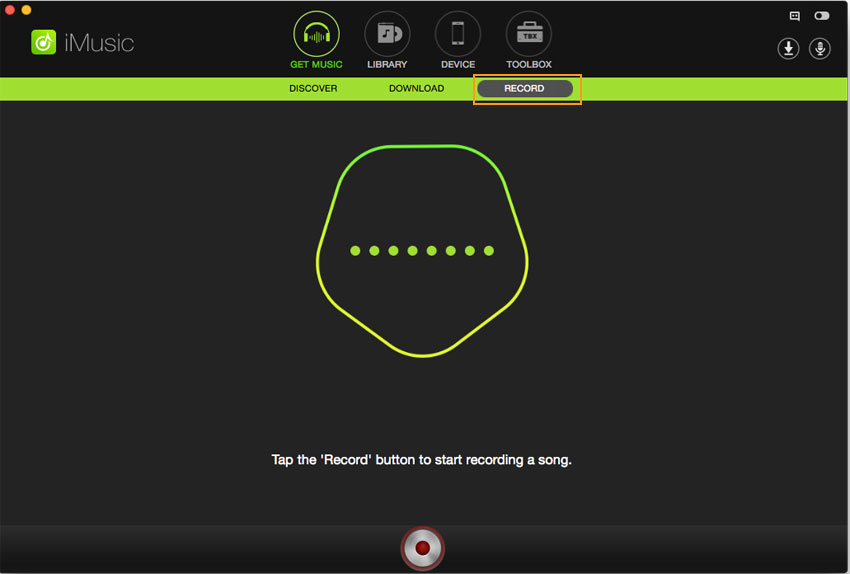 NOTE: This application needs an audio recorder driver to function properly. So better install it prior to the installation of this application.
Hope this article informed you about audacity and how to fix or prevent issues that may occur when downloading it. Also, hope that you get to know about the alternative software application of Audacity, the iMusic and its features offered. How it works and what its advantages are.