Listening and watching your favorite songs on YouTube has become a norm. It eliminates the need to download the songs. Instead, you can buffer them and listen to them on the spot, but the question is what happens if you are going somewhere where the Internet connection is weak or not available? YouTube video downloader offers significant benefits and can be enjoyed when no Internet connection is available. Here are some of the key features of an excellent YouTube downloader:
Download your favorite songs from YouTube for offline enjoyment.
Listen to your favorite Video Songs in audio (mp3) format.
Free
If you want to download YouTube videos for free, then you are in the right place. In this article, we pick up top 10 best YouTube video downloaders which will help you enjoy your favorite song offline.
Top 10 YouTube Songs Downloaders:
1. iMusic for Mac and Windows
One of the best in the business for such use is iMusic. All you need to do is copy the URL or link of the song you want to download, paste in in the application and click on download to download it on your device. This application is must have for all the music lovers who want to manage music efficiently, maintain iTunes library and transfer songs from Apple devices, Android Phones, and PCs/Macs. iMusic has separate versions for both Windows PC and Mac. It is entirely compatible with iOS 10 and iPhone 7 and 7 plus. The application is very rich in features and offers a lot to the users. It is a 1 MB application and is one click installation.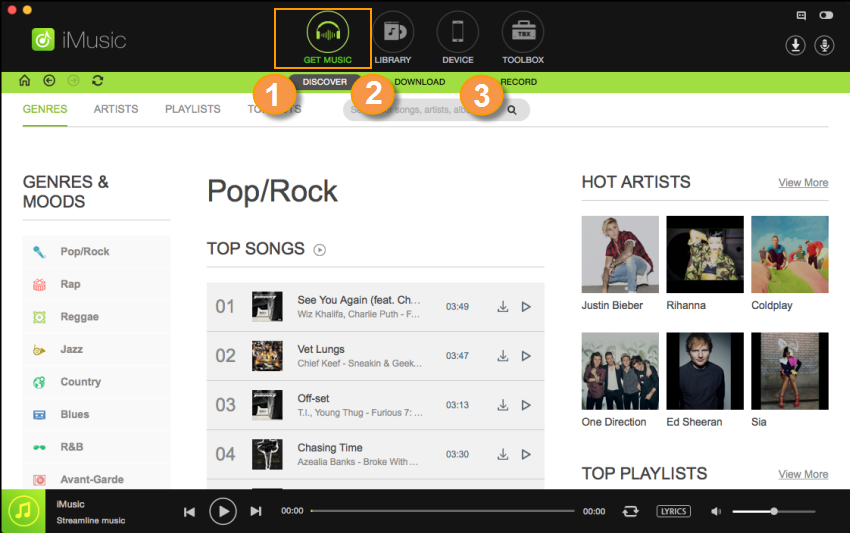 Key features:
iSkySoft iMusic lets you discover your favorite music through its extensive music library. You can find music by your favorite artist, genre, album and even just by typing a word of the song title. Be prepared to get blown away by a huge, easily searchable and downloadable library of great music.
With iSkySoft iMusic, you can record songs by hitting the record button and can make playlists of your favorite music. You can create multiple playlists i.e. for the workout , studying, a walk on the beach, anything.
It lets you transfer your music across multiple devices like iPhone, iPod, iPad and Android devices.
You can use iSkySoft iMusic to backup your iTunes libraries and also rebuild them if the need may occur.
With iSkySoft iMusic, managing your iTunes library is a breeze. You can fix your library, edit it, and update it whenever you want, all from iSkySoft iMusic.
Freemake enables you to download songs and videos from essentially every website and not just YouTube. Copying and pasting the URL into the application will download the song for you. It has a user-friendly interface that makes it easy to download videos. This t ool is only available for devices running Windows OS.
Rating: 4/5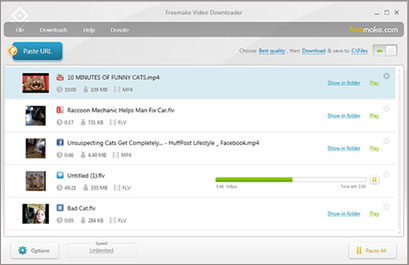 Any Video Converter claims to be a speedy free downloader with format conversion and special effects, with gives it the edge over other free applications. It also burns DVDs and record video, converts audio to video and video to audio in different formats. It's not among the fas test downloader but its versatility makes it different from others.
Rating: 3.5/5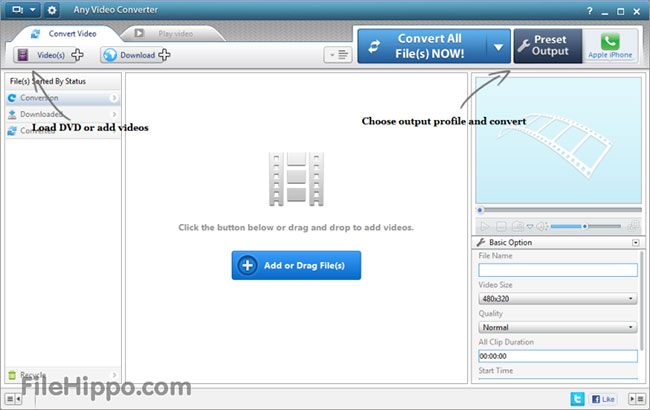 This ad-free software provides everything for handling video downloads. It also works on both Windows and MAC based devices. The interface is rather difficult to use and complex hence its use a bit more complicated.
Rating: 3.5/5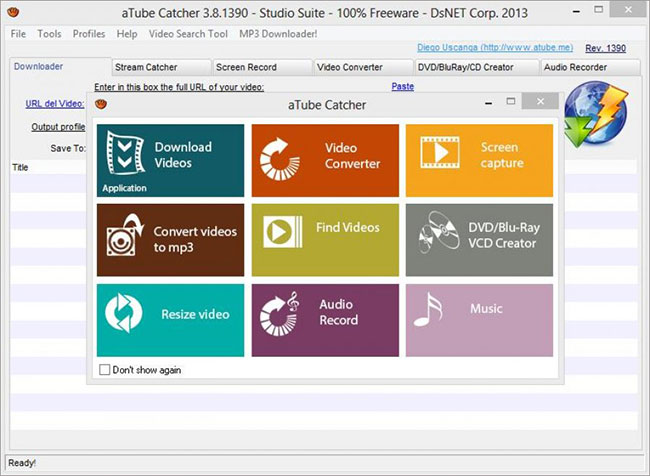 5: YTD
YouTube Downloader (YTD) allows you to download your favorite videos on the internet. The application is easy to use which helps you download and organize your favorite videos. The application offers both free and paid versions.
Rating: 3.5/5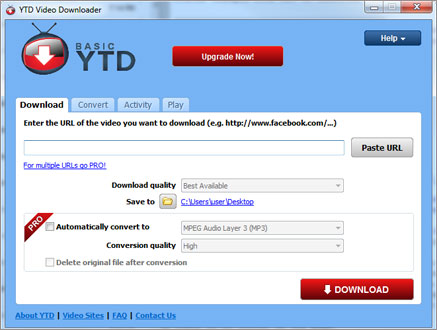 It's a website rather than an application which allows the copy/paste method to download videos from YouTube. Clip Converter also gives you different formats in which you can download the preferred videos. If you are looking for one click video downloader, simply bookmark this one.
Rating: 3.2/5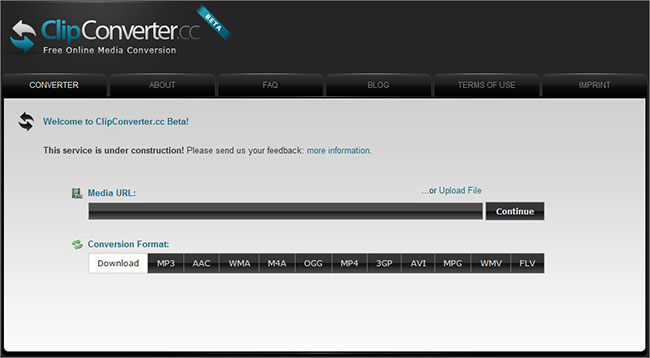 7: VideoGrabby
A simple web based application for downloading videos and audios. It's a web app which gives two options download video or audio. Perhaps the standout feature of this app is its high-quality downloads which set it apart. It can work on both Windows, Android and iOS systems since it's a web-based application.
Rating: 3.3/5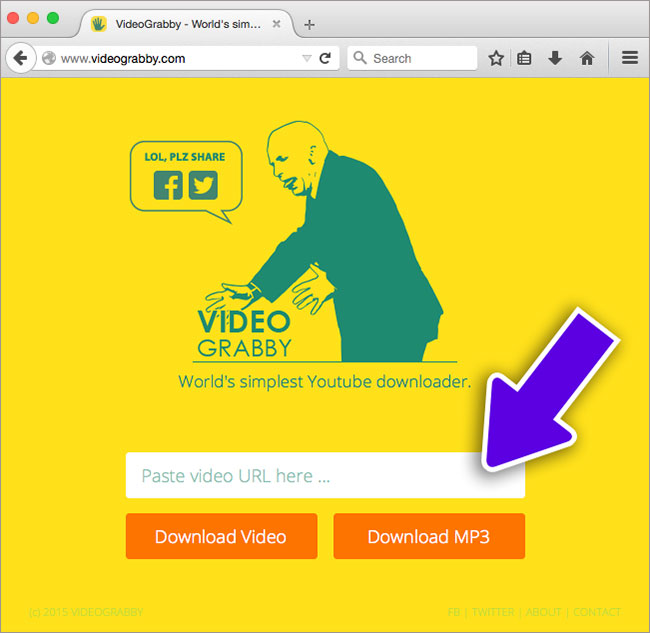 8: Keepvid
One of the oldest and quickest web based application is Keepvid. It is very convenient to use with a few problems. The problem includes fake download buttons i.e. place advertisements which often makes it confusing for the user.
Rating: 3/5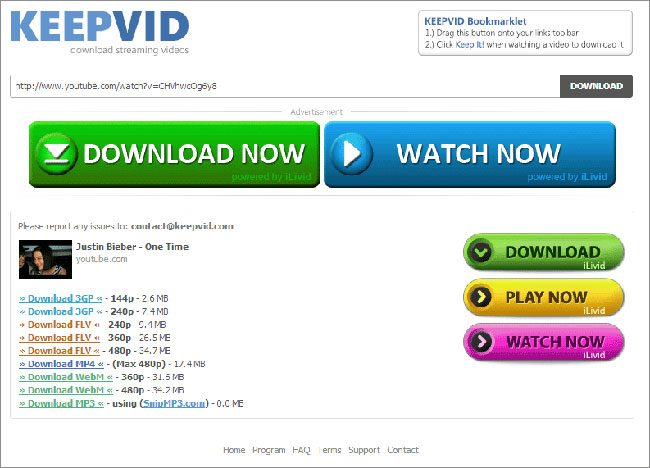 It promises the quickest experience among this category, but the users have to pay a monthly fee to use their services. The quality is good, but conversion takes a lot of time as compared to other tools available.
Rating: 3/5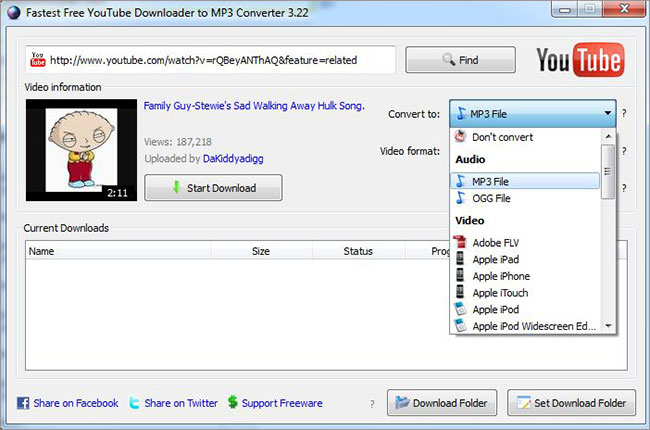 10: Airy
A simple tool that meets the most basic downloading needs is Airy. The free version offers very limited functionalities i.e. two downloads per day. However, the full version is a delight to use with unlimited downloads, and the full version costs $19.95.
Rating: 2.8/5