You might get plenty of music files saved on your computer but find they are incompatible with your phone or MP3 players. To enjoy the music on your devices, you can convert your music to the most popular MP3 format that can be supported by most phones and MP3 players. Below is the fast and easy way to convert music to MP3.
Part 1: The Easiest Way to Download Music to MP3
There are plenty of good applications for downloading music. But only iMusic is easy to use and allows you to download music to MP3 from the most popular streaming music websites like YouTube, Grooveshark, Napster and Rhapsody, as well as applications like Pandora and Spotify are the sources of music downloaded through this recorder.
The features of iMusic are listed below:
You can continuously record the music. You can stream and stop recording at any time. So multiple songs can be combined or layered to create a single music file and, also, one song can be split into parts. This makes the perfect playlist easy to make and it's also perfect for creating custom ringtones.
Record from 3000+ free music streaming services, like Pandora, Spotify, YouTube to MP3 music without ads that disturb the listening experience.
This is a recording application which is fully supported by Mac OS (Yosemite) and Windows 8. Exporting music to iTunes library is also available.
Get music information like album, artist, genre, and more.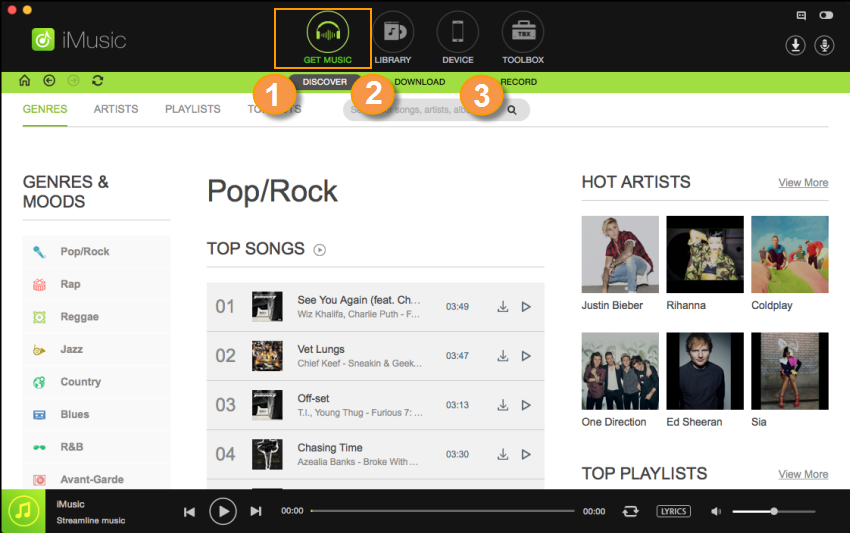 Steps to convert music to MP3
Converting music to MP3 is extremely easy with the iMusic. Here are the 3 simple steps to start enjoying a better, more customized music experience on your device. You also can find it is easy to download music to MP3 player.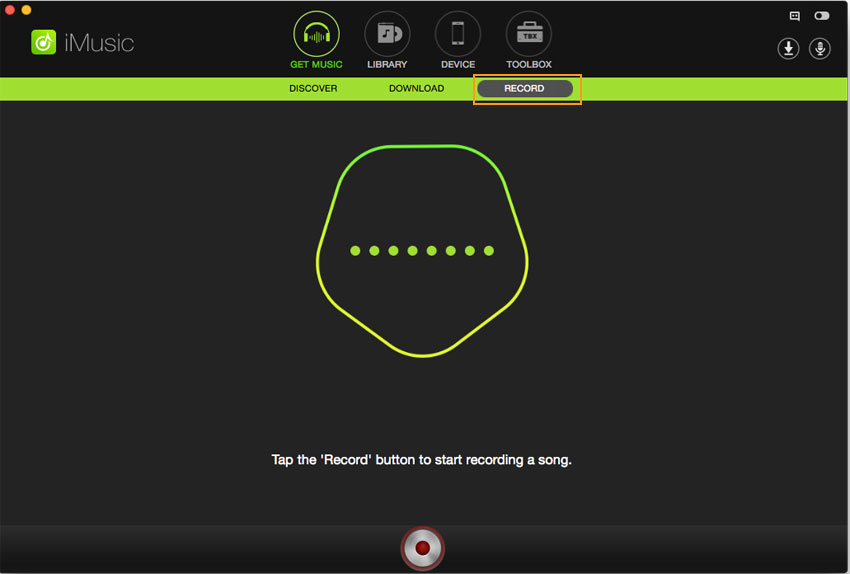 Step 1: Download and install iMusic
Click the "Free Download" button and pick a version to download the program on your computer. After you've downloaded the program file, install and launch it. In the main surface, click on the RECORD tap at the top menus.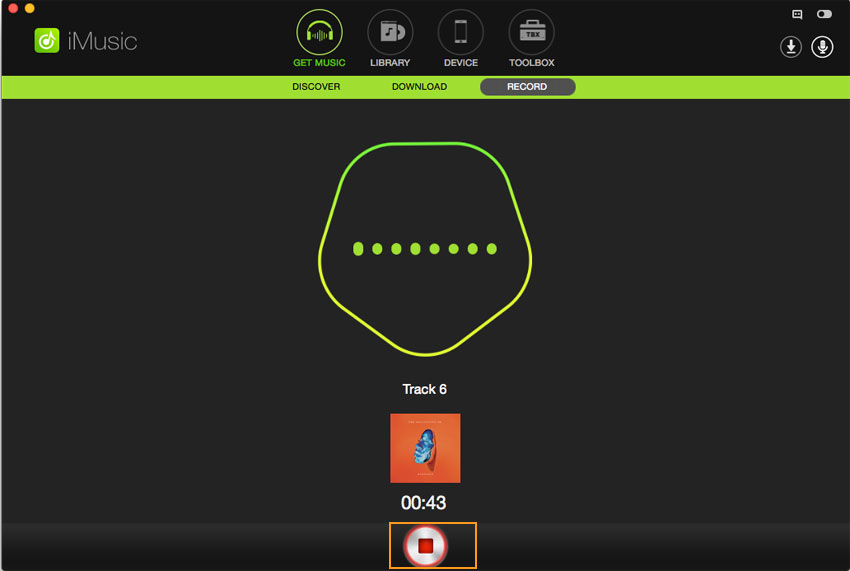 Step 2: Record your music
Click on the red button to get ready to record music. Then just start playing your music on web pages like YouTube or in applications like Pandora or Spotify. Once the audio starts to play, iMusic will automatically detect the audio and start recording it as a media file. Press the red button to stop the process if you want it to stop.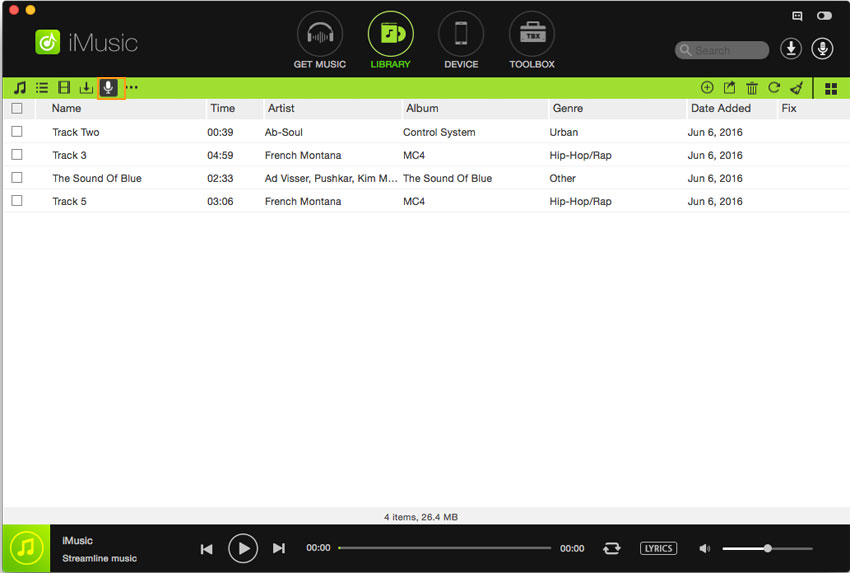 When you finish recording a song, just go to the "Library" tab (click "Library" on the top bar) and double click the recorded file to check its audio quality, find information or just enjoy.
Part 2: How to Convert Music to MP3 iTunes
iSkysoft iTube Studio is mostly useful in providing the capability to download video files from hundreds of sharing websites, like YouTube, BBC and NY Times. However, it is also the hands-down best method to convert music to MP3 format quickly and easily.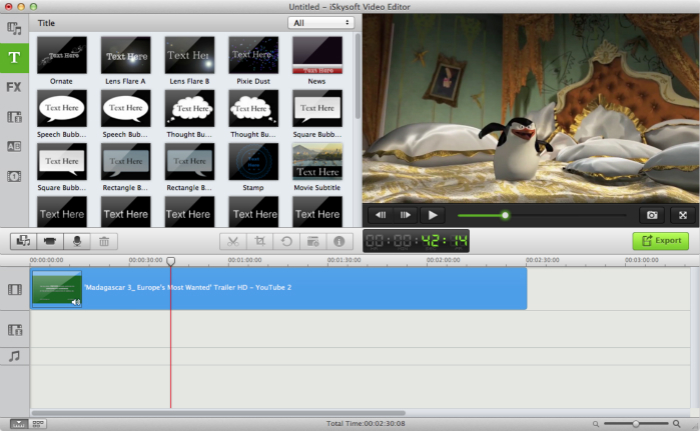 Below are just a couple of the most useful of these functions.
Ease of use and quickness
Anytime you're browsing the web, as soon as you start playing a video in your browser a "Download"button will appear at the top right corner of the playback window. All you have to do is click this "Download" button and the program will start downloading.
Quickly download any number of YouTube videos
You can select a whole channel, a video category or one of your play lists and have all the selected videos downloaded quick. And you can do this with just one click of the "Download All" button. It also can convert YouTube to MP3 music in high quality.
Convert to any type of format
It supports over 150 different video and audio formats. You can convert the videos or video music to and from files compatible with their iPhone, Android phones, Windows phones, PSP, X360 BOX, etc.
Steps to convert music to MP3 iTunes
Setting up and using iSkysoft iTube Studio to download and convert music to MP3 couldn't be any easier – there are just 2 steps.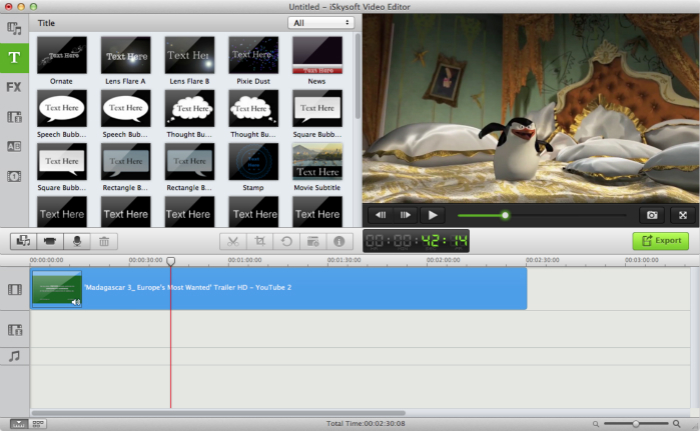 Step 1: Download and install iTube Studio
Download the program on your computer. After that, simply follow the onscreen setup instructions to install the program. Then the program will launch automatically.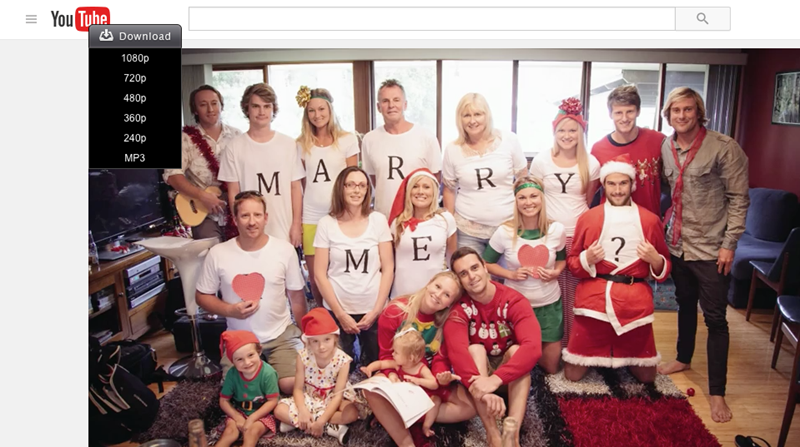 Step 2: Download and convert music to MP3
Go to find your favorite music video. Once you play the music, you will get a "Download" button on the video window. Simply click it to download the music. You also can just drag and drop the music URL to the program for downloading.
Part 3: Top 5 Online Music to MP3 Converter
There are many browser-based music to MP3 converter that work with MP3 files. Some are bad, some good but only a few could be called great. Below are the top 5 online music to MP3 converter. Using any of them will provide great results for people who need to convert their music into the MP3 format.