You can transfer iTunes audio books to Android and enjoy your music stress-free. However, there are some selected instances when the audio books fail to play under Android platforms but it should not give you a scare. This can be as a result of incompatibility and the only choice is to convert the files. As long as you will be able to transfer iTunes audio books to Android, they might fail to play until you convert. Make sure you have chosen the best converter to do the task professionally and you will have everything else running smooth.
Why is it almost impossible to load and read iTunes Audio books on Android?
This is one problem that many people have repeatedly complained about but it does not mean Android is ineffective. They are normal issues that arise thus can be sorted out. In most cases, you will find the screens with too high or very low contrasts making it terrible to use. When it comes to controls, they are mostly concealed under unseen features and that occasions challenges in loading or reading the iTunes audio books on Android. This app will not be a good choice for your use in case you experience sight problems.
Are there some apps that can help me?
There are very many universal apps that you can use to transfer iTunes audio books to Android. Audible is the commonly used app that you can consider. It is a good alternative for consideration when transferring iTunes audio books to Android. It has the best file management in the market and has the ability to divide the audio books into two main categories; iPod library content and audible direct downloads. There are standard controls as the key feature for this app as well as direct downloading for those who like listening to music while on the move.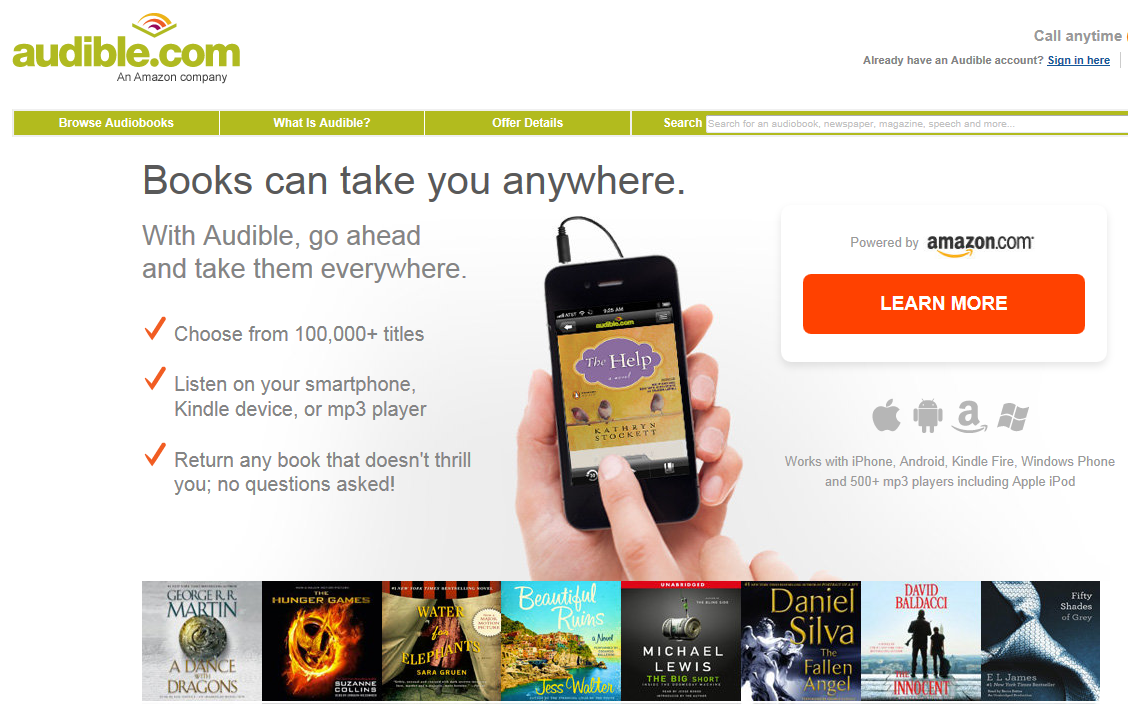 How to convert iTunes audio book as MP3 file
Depending on the type of converter that you have, it is very easy turning your iTunes audio book to MP3 format. That will be all in the name of assuring compatibility.
Step 1: Start by downloading and installing the converter to your computer in case you don't have one.
Step 2: After that, you can open the iTunes and locate all the files that you want to convert.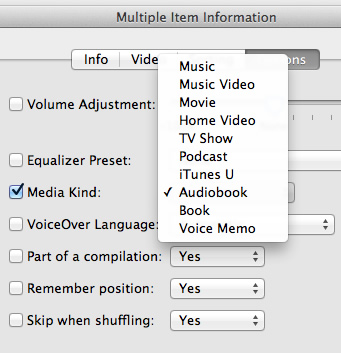 You can convert a single track or multiple tracks depending on your requirements. Right-click on the song and you will get multiple options. Select "Audiobook" from the options and tick yes to the section marked "Part of a compilation" if the tracks are many. You should also click yes to sections marked "Remember position" and "Skip when shuffling" before hitting the "ok" button. The files will be transferred to the Books section of the iTunes and ready for your enjoyment.
iMusic is a great tool that integrates all the features you need for getting and managing music. It is able to download and record music from music sharing sites, transfer music between computer and iTunes Library, iPhone, iPad, iPod, and Android devices. Here are its main features.
Download music from more than 300 music sites to totally free.
Download YouTube music to MP3 and save to iTunes Library directly.
Record music from music sites, software that can play music on computer.
Transfer music between Mac, Windows, iTunes Library and iPhone/iPad/iPod and Android devices
Built-in "LIBRARY" gathers all the songs on your computer for further music fix and management.