For people who are really interested in exporting music from iTunes Library to USB/ Flash Drive, there are some drawbacks when it comes to transferring their music files. No matter what format the files are present in, they must first be converted into the MP3 format, otherwise you will not be able to play the files and enjoy your music. In this article, we will briefly guide you through how you can convert your iTunes music to Mp3 files, and export music from iTunes to MP3. Mostly, the file formats that are playable in iTunes Library include AIFF, WAV, AAC, and M4A. However, there is an option that is built into the iTunes library which converts your iTunes Music into an MP3 format.
Part 1: Guide for How to Convert iTunes to MP3
So what are the necessary steps that should be taken to ensure that your songs have been converted into MP3 so that they can be played in places other than the iTunes library itself? The procedure is listed below:
Now that you have converted the files, you would also want to be able to transfer or export it to a USB/Flash Drive so that it can be used in other places. You might want to put this music into a car, or just play it from the speakers, or just make a backup of it on a USB. There is no better software that will help you manage and export your music from iTunes to USB than iMusic.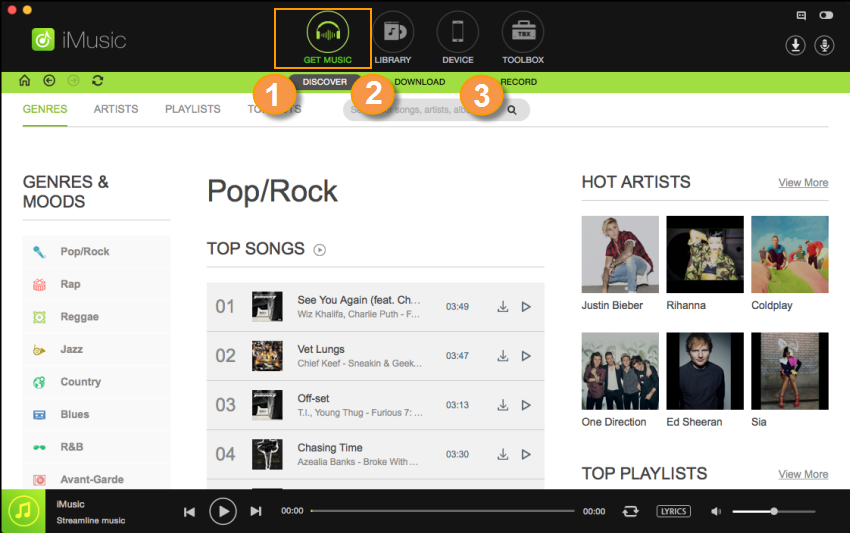 This software is your perfect music companion that you have been looking for. With this application, you get the ability to discover, record, download and transfer music to your iTunes library from any place, both iOS and Android, which increases its uniqueness. For audiophiles, iMusic is the best tool to tinker with music. You can transfer anything, including songs, videos and even photos from your computer to iPod, bypassing iTunes. Moreover, iMusic also makes sure that when you transfer files into your iPod, the music file type is easily playable on an iPod. If the file type is different, it is automatically changed by the software.
The software has multiple amazing features, including music transfer. One of the most tiresome tasks that any audiophile dreads to face is transferring the music you love to your iPhone/ iPad through your computer. However, now with the "Transfer" feature that iSkysoft has to offer, you can move your music files, podcasts, playlists and TV shows to all you Apple products in mere seconds. Moreover, now you don't ever have to worry about losing your playlists again since you can create backups of your music collection. You can also copy any music files from your Apple products to your iTunes library easily and without any duplicate tracks.
So now, let's take you through the steps which will ensure that your iTunes music is exported or transferred to an external hard drive/USB/Flash Drive. These steps are explained below:
The process is finished. Make the most of your music!
How to Convert iTunes to MP3 with iMusic