Contents
There are many pretty great playlists on Spotify which have been created by music fans and uploaded for your listening pleasure. No matter what kind of music you're in to, you are able to search Spotify collaborative playlist, Christmas playlist, workout playlist, running playlist, party playlist, dubstep playlist, club playlist and more.
Part 1: Best Spotify Playlists
1.1 How to Download Spotify Playlist - iMusic

1.2 Top 10 Spotify Collaborative Playlists
1.3 Top 10 Spotify Christmas Playlist
1.4 Top 5 Spotify Workout Playlists
Workout for Normals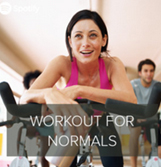 If you're new to exercise or just don't want to overdo it, check out this Spotify motivating playlist which is all gain and no pain.
Power Workout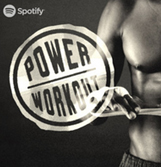 This Spotify workout playlist full of energetic hip hop will keep you going when your legs just want to give up.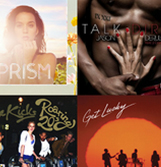 Catch up on this year's hottest new music as you're up in the gym just working on your fitness.
Beast Mode

As opening act Method Man says, it's time to bring the pain with this Spotify Beast Mode playlist ready to fuel you through your most
intense workouts. Go hard or go home.
Hipster Workout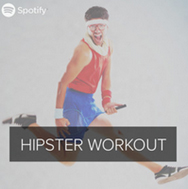 If you're tired of your gym pumping out hour after hour of Top 40 pop music this Spotify Hipster Workout playlist will provide you with
a different beat to workout to.
1.5 Top 5 Spotify Running Playlist
1.6 Top 10 Spotify Party Playlists
1.7 Top 5 Dubstep Playlists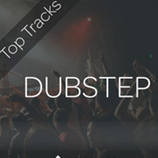 This playlist is constantly updated with the latest popular dubstep tracks and is a good introduction to the world of dubstep.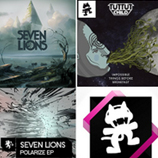 If you think dubstep is all just noise then open your mind with this playlist, featuring the best of melodic dubstep.
Move on to some hardcore dubstep with this introduction to music that really showcases what the genre is all about.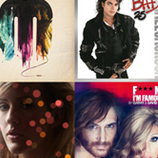 This playlist features dubstep remixes of popular songs from Michael Jackson, Ellie Goulding and Katy Perry among others.

Experience a new take on dubstep with some of the most luscious female vocals around.
1.8 Top 5 Spotify Club Playlists
Part 2: Tips to Enjpoy the Great Spotify Playlists

2.1 How to Searh Good Spotify Playlist
There are many websites dedicated to Spotify playlists and searching on the most popular websites is sure to guide you towards some pretty great playlists, no matter what kind of music you're in to. Playlists.net and sharemyplaylists.com are two of the most popular places to find new playlists, ones which have been created by music fans and uploaded for your listening pleasure.
It used to be pretty difficult to search for playlists on Spotify but last year the company finally made it easy by integrating their Discover section. Spotify has worked hard to come up with hundreds upon hundreds of playlists tailored for every music genre, event or mood you can think of, and if you click on the Discover tab on the left hand menu you will be stumbling into a whole new world of music discovery. There's everything you could need here: playlist selections include music perfect for bathtime, music to cheer you up when feeling down, songs to sing in the shower and even a 'Better Off Without You' playlist to help mend a broken heart after a breakup.
Another way to find Spotify playlists is to search for whatever you're in the mood for via the main search bar. For example, if you were to search for Katy Perry, scrolling down past the albums will reveal a whole list of playlists she features on – and this can be a good way to find out what other fans are listening to.
2.2 How to Share Spotify Playlists
When you find or create a great Spotify playlst, it's only natural that you'd want to share it with the world. Luckily Spotify makes it extremely easy for you to do so. All you have to do is right click your playlist and choose from the options presented – you can copy a HTTP link which will open Spotify (and the playlist) when clicked, a URI link which friends can copy straight into Spotify to find the playlist, an embed code for blogs or forums, or you can post directly to Facebook or Twitter via the 'share' option.

2.3 How to Generate Spotify Playlist
Creating new Spotify playlists is incredibly easy. Create a new playlist by clicking the 'new playlist' option in the left sidebar menu (you might have to scroll down a little to see this) and give your playlist a name. Then, search for the songs you wish to include and drag them to the new playlist. Alternatively you can right click each song or album and choose the 'add to…' option to choose which playlist to add the track to. Playlists are automatically saved, so you can dip in and out of creating new ones as you please. To create a collaborative playlist so that other Spotify users can add their own tracks to the list, right click on the name of your playlist and select 'collaborative playlist'. A tick will then be displayed next to this option and your friends will be free to add tracks.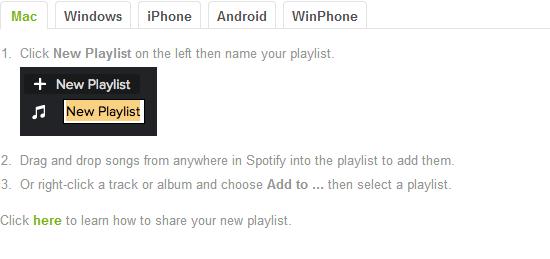 If you think creating playlists is too much effort, add the app Lazify to your Spotify dashboard. Lazify is a version of iTunes' Genius made especially for Spotify which generates playlists based on any song you choose. All you do is drag the song of your choice to Lazify and it takes care of the rest, leaving you with an expertly chosen playlist for you to enjoy with all the work taken out.
2.4 How to Play Spotify Playlist
When you've found a Spotify playlist you want to listen to on the web, there are several ways to play it. If it's a HTTP link Spotify will open when it this is clicked and automatically begin playing the playlist. A URI link, which is usually just a string of numbers and letters, is to be pasted straight into Spotify's search bar which will then direct you straight to the music.
2.5 How to Export Spotify Playlists
When you've spent so long curating the perfect Spotify playlist, it's a little daunting to know that Spotify does not offer any built in support for backing up or exporting playlists as plain text. This is a feature that Spotify users have requested time and time again, so hopefully sometime in the future it will become much easier to keep a list of playlists just in case something happens to your Spotify account.
But for now, some talented coders have come up with various ways to export playlists as plain text files so that you can keep a record of that perfect song arrangement or party playlist. One of the more successful ones is Spotify-Export by coder jlund which is a simple script that can back up your playlist information. It can be downloaded here.