Part 1: How to Transfer iTunes from Computer to External Hard Drive
External hard drives have become very necessary tools for those who use laptops or desktops for school or business on a regular basis. Not only are they used to store information that might fill up your hard drive too much, as in the case of movie files or photos, they are often used as backups for the information stored on computers.
iTunes is no exception to this. Computers glitch on occasion, and one of the worst things for many people to go through is the loss of their music and entertainment files because something goes wrong with their iTunes account for whatever reason. This, however, does not need to happen. A simple backup to an external hard drive can be exactly the workaround that many need to prevent the stress of being potentially unable to recover the iTunes library as it appears on their computer, should something go wrong. Many people transfer their iTunes library to the external hard drive as a way of ensuring they never lose their iTunes library in the event of a hard drive glitch. While the risk of something of that nature occurring is low, there is still the potential of that occurring. Here's how to transfer the iTunes library over:
Step 1. Open iTunes > Preferences
You need to go into iTunes and make sure all your iTunes music files are together, just as you have done with the other modes of transferring your iTunes library over. For Windows-based systems, once you have gotten into iTunes, go to Edit > Preferences.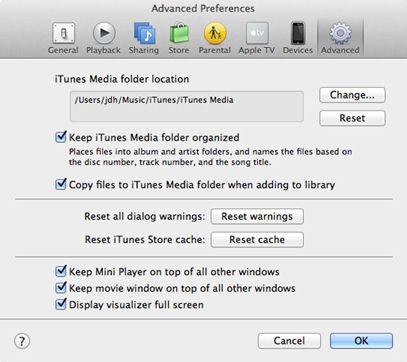 Step 2. Click Advanced
This will bring you to a series of checkboxes that you need to tick off in order to successfully consolidate your iTunes media library. The box you need to have ticked off is "Copy files to iTunes Music folder when adding to library." Click OK.
Step 3. Go to File > Library > Organize Library
iTunes then ensures that copies of the original media files are placed in your library. If you like, once this step is completed you can then delete the originals off your hard drive.
Step 4. Quit iTunes and locate your external hard drive
You need to quit iTunes before you back it up. Your computer will not let you back it up otherwise. If you are on a Mac, you need to go to your Finder. On a PC, go to My Computer.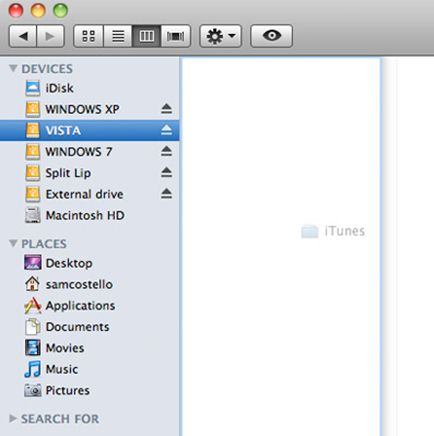 Step 5. Find your iTunes folder
On a Mac, you will find your iTunes folder through Finder > username > Music. Depending what system of Windows you are running, here's where you will find your iTunes folder:
Windows XP: \Documents and Settings\username\My Documents\My Music\
Windows Vista: \Users\username\My Music\
Windows 7 or 8: \Users\username\Music\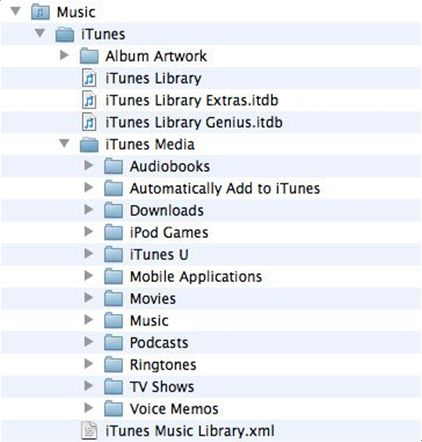 Step 6. If you can't find your iTunes folder
Open iTunes and locate Preferences. On Mac, you go to iTunes > Preferences. On Windows, go to Edit > Preferences. Click Advanced. Your iTunes folder will be in the "iTunes Media folder location" box.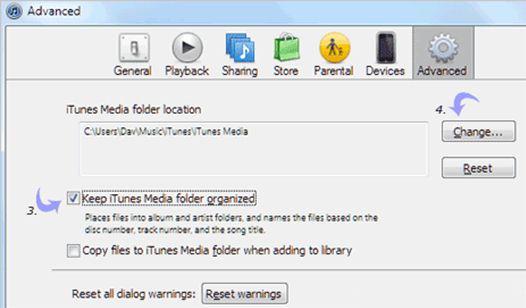 Step 7. Drag the iTunes folder to the external drive
If you have many files, you will find that this takes a while. However, when this is done, your iTunes folder is successfully copied to the external hard drive.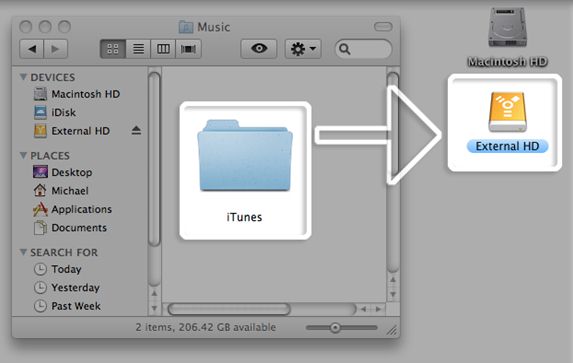 Where users of both systems need to know exactly how to transfer iTunes from one system to another – or, for that matter, between systems – it is important to remember that this is a very step-by-step process where if one step is missing, you may find yourself troubleshooting a range of issues with your iTunes library. However, it is a relatively simple process regardless of the system you are starting from, and it should be remembered that most of what you need to remember lies in the Preferences menu. While some individuals may become stressed and wonder how to transfer their iTunes library over, believing it to be a cumbersome process where they will end up quite stressed by the end of it, it is important to remember that it really is not a terribly challenging process.
It is important to note that copying your iTunes library from one computer to another, regardless of whether you are going with the same system (be that PC or Mac) or going across systems, is not that complicated a process and that it can save you a great deal of stress in the long run, particularly if you find that your computer appears to be glitching from time to time. One of the most stressful experiences many today seem to go through is losing their entire music library on iTunes, particularly if that library is hundreds or even thousands of songs long. Whether you copy your iTunes library from one system to another or copy it to an external hard drive, it is a process that is rather easily done, while it may take some time to accomplish depending on the size of your library. It is, however, important to remember that the steps need to be followed in order to ensure that you get the copy made properly. In addition, it is also important to remember that while iTunes is an easy program to use, it may indeed take some time to make a copy of your entire library for copying from one system to another. The best advice is to be patient and let the computer do its work – the results will be worth it in the end.
iMusic is a great tool that integrates all the features you need for getting and managing music. It is able to download and record music from music sharing sites, transfer music between computer and iTunes Library, iPhone, iPad, iPod, and Android devices. Here are its main features.
Download music from more than 300 music sites to totally free.
Transfer music between Mac, Windows, iTunes Library and iPhone/iPad/iPod and Android devices
Record music from music sites, software that can play music on computer.
Backup music from iPhone, iPad and Android phone to Mac/PC