Is it Possible my iTunes library from pc to mac and/or mac to pc? Or transfer itunes music to new computer ?
The joy of upgrading to a brand new computer also ends up giving you grief later on when you have to transfer the entire iTunes Library to it. However, the process does not have to be extremely complicated as we have underlined 3 important things, but very 'simple to follow' methods on how you can effortlessly transfer your iTunes Library to a brand new computer.
Part 1: Transferring iTunes Library to New Mac with the Easiest Way - iMusic
iMusic is available for both Windows and Mac OS X, so you will not run into operating system compatibility issues as far as this program is concerned. Before downloading, installing and firing up iMusic, making sure that you have iTunes installed for either your Windows or your Mac OS-powered machine (both and new). Click here to download iTunes for Windows or iTunes for Mac OS.
The beauty of using iMusic is that it features its own backup and restore iTunes Library functionality. While you will still need an external form of storage to restore the contents on the newer computer, having an element in between reduces time and effort by a huge margin.
Move iTunes Library to New Computer with Simple Clicks- iMusic
Keep the USB flash drive or external hard disk in safe place before restoring the iTunes Media Library.
Download, install and run iMusic on the new computer.
Fix the iTunes music library and transfer Music from iTunes to iPhone X/XR/XS Max /iPod/iPad without Trouble
Click on Backup/Restore iTunes and select the Restore option this time. Using your USB flash drive or external hard drive, copy iTunes Library onto the new computer before selecting the file through iMusic.
Remember to copy the content in a place where you will remember the path when asked by iMusic.
After clicking on 'Choose', you can select what content to restore from the backup.
It will also ask you to delete the current iTunes library before restoring the backup. Preferably, you should delete the backup because you will be adding more files to iTunes later one.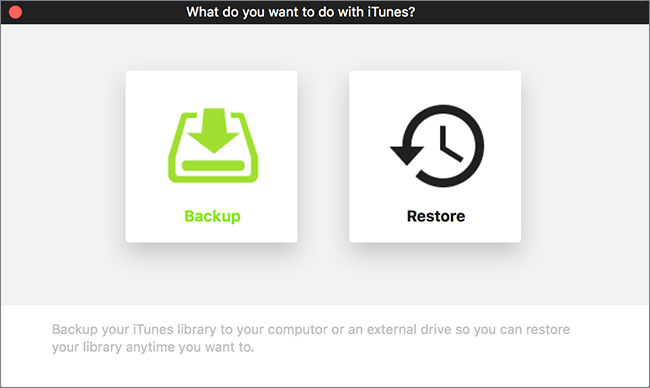 How to backup iTunes Library and restore it to a new computer?
Before backing up your entire iTunes Library, find the location of its folder. By default, the iTunes Media folder will be located as follows:
Windows 10: Users\username\Music\
Mac OS: Use Finder app > username > Music
Note: If you cannot find the folder there, then follow the steps given below:
Open iTunes and from the top of the menu bar, click on Preferences (on a Mac it can be found under iTunes. For a Windows machine, follow the path Edit < Preferences). Now, click on the 'Advanced' option and look in the box titled 'iTunes Media folder location'.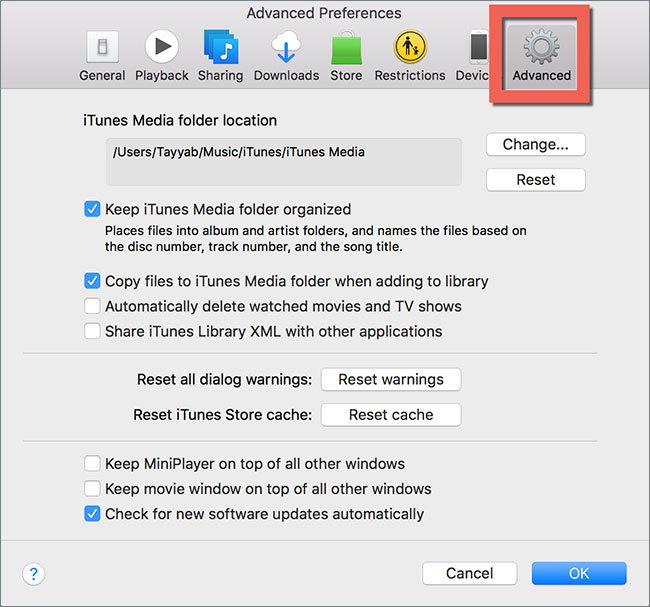 How to Copy iTunes Library and Move iTunes Library to New Mac with iMusic
Step 1: After that, you should consolidate all of your media into the iTunes Media folder. To consolidate your media, first open up iTunes. Look at the menu bar at the of the iTunes window and follow the given path: File ; Library ; Organize Library. Now select 'Consolidate files'.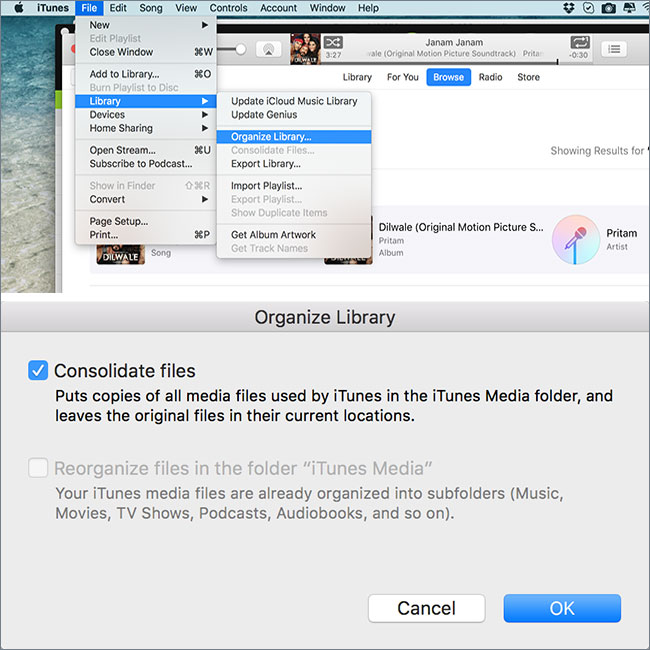 Step 2: Open the iMusic application you installed earlier, and on the top of the application, you should see the option titled 'Toolbox'.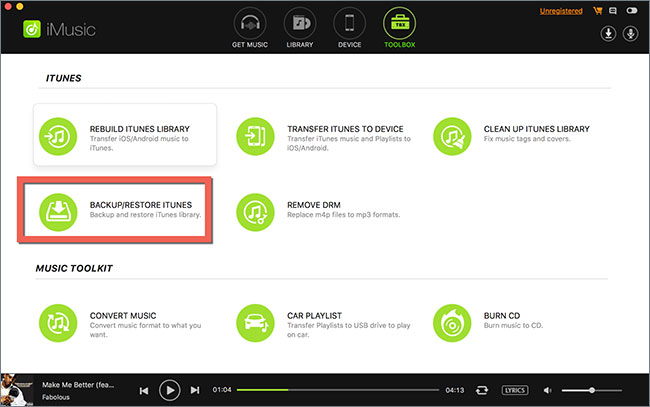 Step 3:Tap on Backup/Restore iTunes and after selecting the 'Backup' option, it will ask you to select the contents that you want to backup as well as to provide a file path for that particular backup.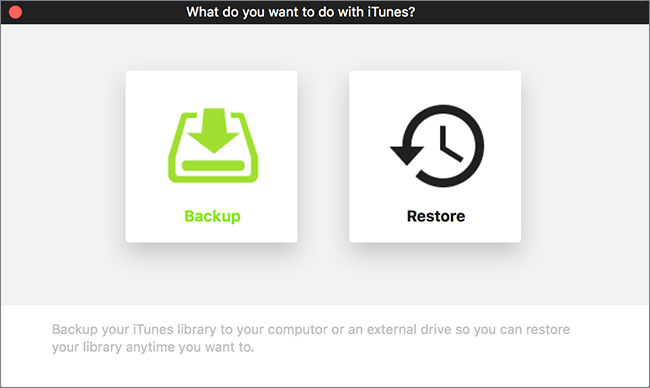 Step 4: Using the path, you just selected, keep a spare USB flash drive or an external hard drive in possession and copy the backup iTunes Library onto the storage medium for later use. After that, you have finished the process to copy itunes library to new mac. Through iMusic, you also could know more about manage iTunes.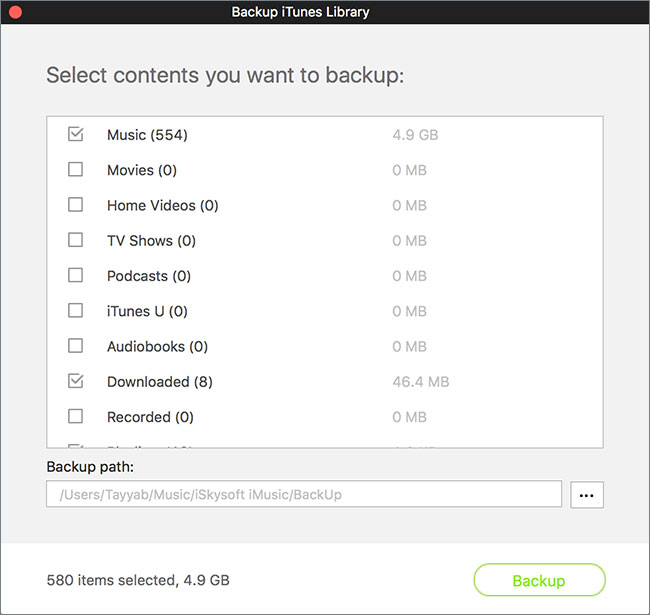 Part 2: Backup iTunes Library from Old to New Computer Through a Hard Drive
Keep an external hard drive or a USB flash drive connected to your computer. Preferably, it is advised to use a USB flash drive since the external drive's cable will wear out overtime and might interfere with the transfer progress.
Transfer the iTunes Media Library to the new computer using iMusic
To copy iTunes content to an external drive or USB drive, open it up so it looks like a regular folder
Highlight things present in your iTunes library. To highlight one song, you can click on it and to highlight a whole list, click the first song, then hold down the Shift key and hold the last key
Once you have selected your choice, just 'drag and drop' them to the folder and you are done
When you want to transfer the copied content to the other computer, make sure it has iTunes installed on it
Using the external storage, highlight all the content you want to copy on iTunes running in the new computer and use the 'drag and drop' method to complete this step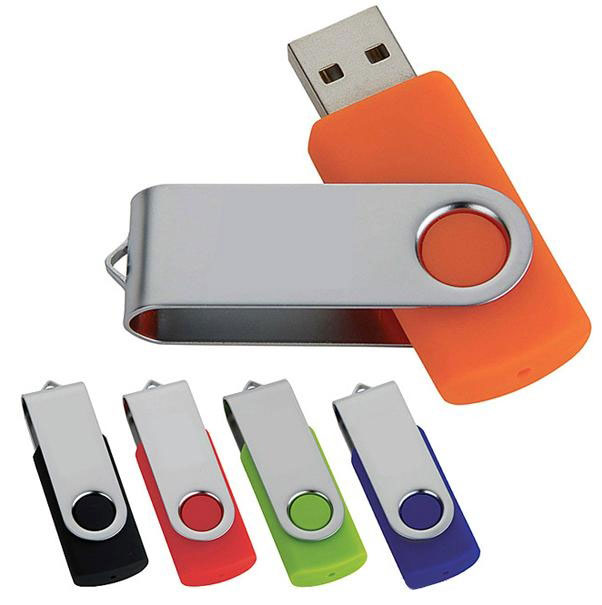 Part 3: Backup iTunes Library from Old to New Computer Through the Migration Process
Using the migration process, you can restore the old iTunes library and make it appear on your new computer once again.
Locate the external drive or USB flash drive on your old computer and copy the files after the consolidation process have been completed through the iTunes application.
'Drag and drop' the iTunes Media folder onto the external drive or USB flash drive.
Now plug in the storage peripheral in the new computer and fire up iTunes.
Copy the iTunes Media folder from the storage and copy it onto the existing iTunes folder of the new computer. If you want to know where the existing iTunes Media folder is present, locate it in the following:
o Windows 10: Users\username\Music\
o Mac OS: Use Finder app ; username ; Music
When you open up iTunes once again, it will refresh the library with the new content that you just copied on the new computer.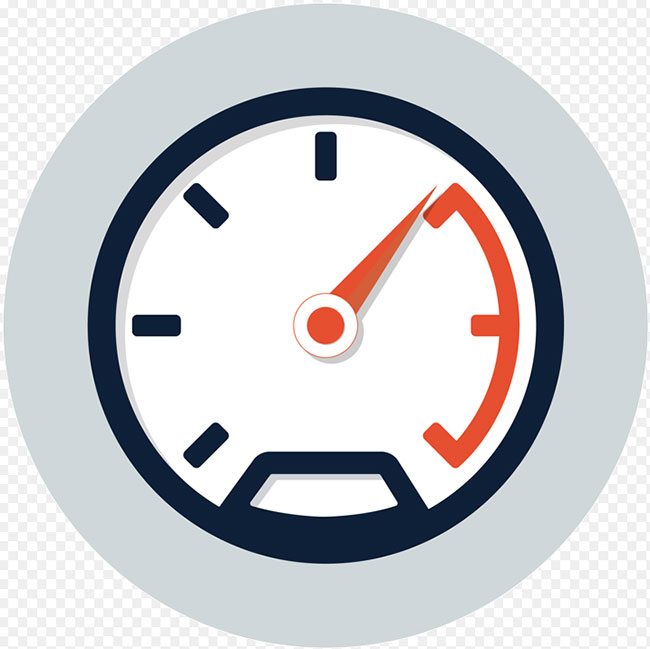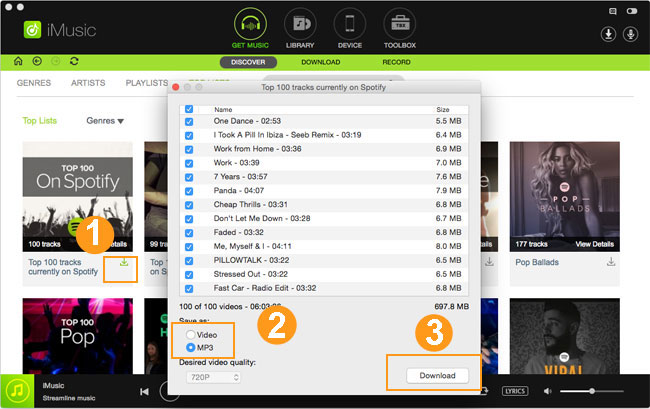 iMusic - Best iTunes Alternative to Export iTunes library to New Computer
Export and Backup iTunes library to New Computer Without Any Hassles.
Copy Files to iOS/Android Devices. Put music, photos, playlists, videos, audiobooks and more from Mac/PC to iPhone, iPod touch or iPad.
Download Music from 3000+ Sites. Download music from YouTube, Dailymotion, Spotify, etc 3000 music sites for free.
Record Music from Radio Stations. Record any song that you can play on your PC/Mac with ID3 tags attached.
Create your music library from thousands of online music sites or music playlists to enjoy anywhere.
Conclusion: The Above we have shared some ways that you can effortlessly transfer iTunes Library to a new computer. Though using iMusic is the simplest method to follow, and it could also export itunes library to other mobile device, each user is accustomed to his/her own ways.