YouTube is not the only possibility from where you can enjoy your videos, of Course! Do you want to watch your favourite video? You want to download your favourite videos from YouTube? MP4 makes your life easy. you can watch your favourite YouTube videos by converting into MP4 and in different formats as well. Here, we will discuss about top 10 online YouTube to MP4 converter/downloader, which will make your life easier. Converting your videos into MP4 from YouTube is not that difficult, you just need to copy paste the link of your video from YouTube, choose MP4 formant and press the 'convert to' button, and enjoy your video by converting into MP4. Here are the best top 10 online YouTube to MP4converters/downloaders mentioned below:
1: KeepVid
While searching for YouTube to MP4 converter, this software programme has to be in your top considerations. You can either listen and watch videos online or you can either download them. It is available for free. It supports other formats as well, like AVI, MOV, WAV, MP3 and many others.
Pros:
available for free.
Offers online streaming.
Downloading speed is up to mark.
Cons:
Offers unnecessary material a lot.
Rating:3/5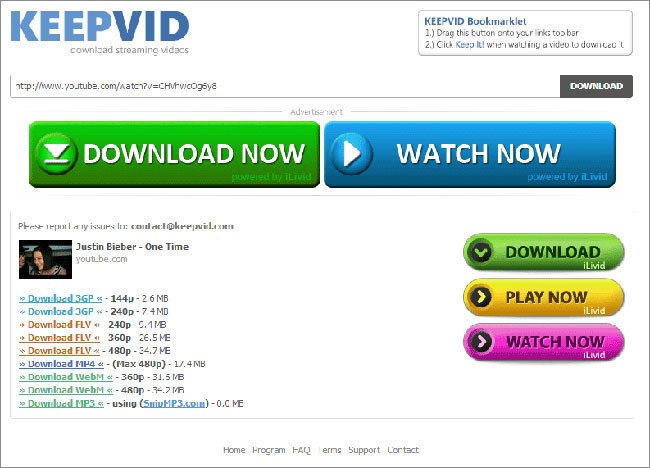 This MP4 converter is very easy to use. You can easily convert YouTube videos to MP4. Other than MP4, this software programme supports other formats as well, like MPG, MOV, AVI, WMV and others.
Pros:
very easy to use.
Also, offers online streaming from 5 different sites including YouTube.
It is a reliable software programme.
Cons:
Output is not as good at times as it is expected to be.
Rating:4/5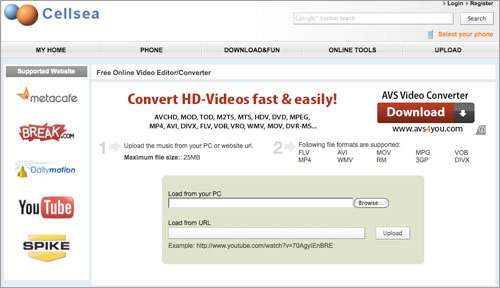 3: Vixy.net
You can download or convert YouTube files to MP4 with this popular software programme. You can do multitasking from this single website like torrent downloader, video and audio recorder, screen video recorder. It is very simple to use. Other than MP4 it supports other formats, like MOV, 3GP, AVI.
Pros:
Very easy to download YouTube files to MP4.
Also, provides with other facilities, like torrent downloader, video/audio recorder.
You can crop audio files from YouTube as well.
Cons:
It does not support many formats.
Rating:3.5/5

4: Zamzar
It is one of the highly recommended YouTube to MP4 converter.it is available for free and also provides the facility to download video online.it is also an installation free website, which make it as highly user friendly. Other than the MP4 format, it supports formats like, WAV, AC3, ACC, MP3 and some more.
Pros:
User-friendly.
Available for free.
Virus free.
It doesn't require any installation.
Cons:
Take a long period of time to download videos.
Rating:3/5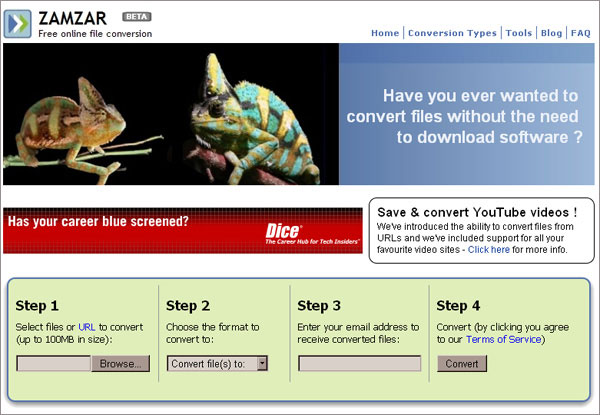 It is another converter for YouTube file to MP4. The good thing about this is you can test its capability by trial version. It ensures high quality of video downloading and a quality to pick resolution is its main advantage. It also supports other formats as well, like WMV, MOV, MP3, AAC, FLV.
Pros:
It ensures good video quality.
Have an ability to pick resolution.
Supports many formats as well.
It has a trial version to test its viability.
Cons:
Main disadvantage is, its trial version can be use only once.
Rating:3/5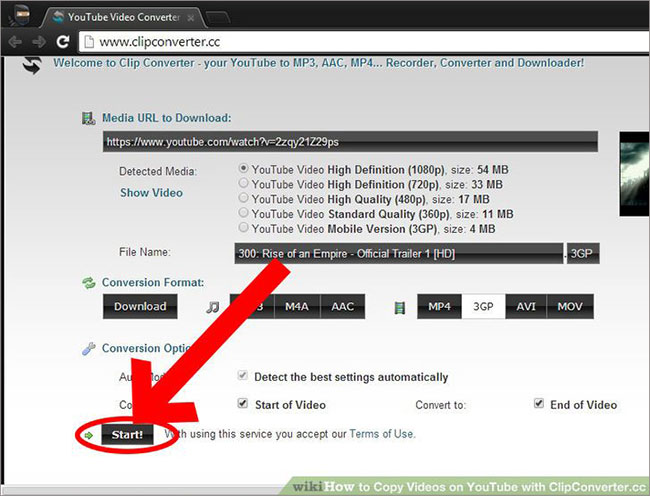 It is another converter for YouTube files. You can convert so many things from this converter like, video, audio, documents, presentation, image and archive. You can convert your YouTube files with so many formats with this converter, as it supports formats like MP4, MP3, FLV, AAC, WAV, WMA and many more others.
Pros:
it supports many kinds of formats.
It converts many different kind of files like, image, archive, documents, video and audio.
Cons:
Its output is not as good as it qualities are.
Rating:3.5/5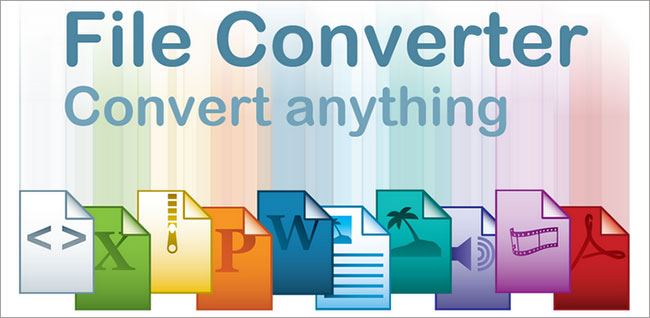 It is one of the best YouTube converters to mp4 format. This software programme allows to convert files from other websites as well. Its downloading speed is really quick, mean it is very fast, which make it user friendly. The formats it supports other than MP4 are MPG, WMA, WAV, AAC, MOV, DVD and many others. It is free and very easy to use.
Pros:
It is free available.
It is very easy to use (user friendly).
Downloading speed is fast.
Quality is really good.
Cons:
It is sometimes very unreliable.
Rating:3/5
It is also one of the top converter for YouTube files to MP4. It is virus free, again the quality of user friendly programme. It is simple to use and its main advantage is to use it as batch downloader and batch converter. Other formats which is supported by this converter are FLV.
Pros:
it is simple to use.
Virus free.
Main advantages are batch downloader and batch converter.
Cons:
Quality is compromised.
Do not support much of the formats.
Rating:4/5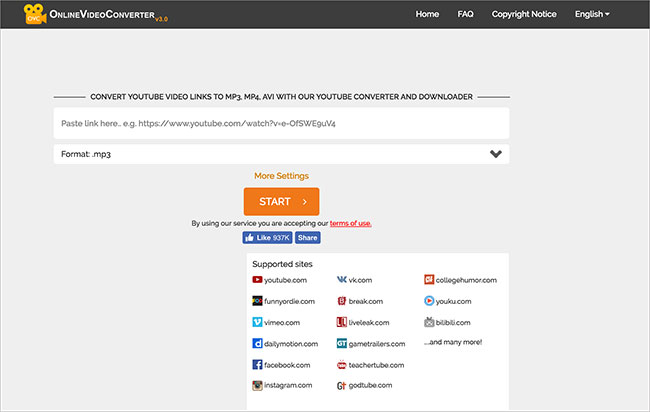 Another converter for YouTube files to MP4 is online video converter. It is easy to use and it can deal with incompatible issues. It supports other formats like FLV, AVI and MKV. You can also extract a video; it also provides HD support facility. You can also adjust video contrast and can edit your video.
Pros:
It has a feature of output which can deal with incompatible issues.
You can crop a video, adjust its brightness and edit it.
It also supports HD video.
Cons:
The formats its support other than MP4 are not so many in number.
Rating:4/5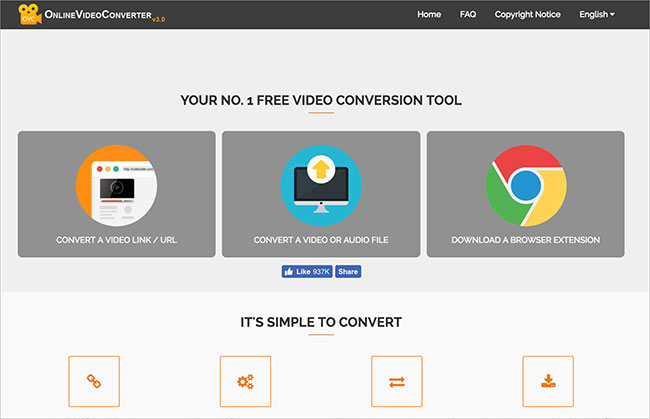 DISADVANTAGES OF USING ONLINE SOFTWARE
It is not always reliable.
You will always need internet connection to use the online software
Increases the security hazards.
Sometimes you have to buy before using.
Wrong timings of upgrades always interfere with your work.
Lots of advertisements.
Impractical sites during upgrades.
You might face lot of limitations.
Site design problems.
Best YouTube to MP4 downloader – iMusic for Windows and Mac
iMusic is a perfect program to download and transfer the music tracks from the YouTube to iPhone and Android Device. From downloading aspect, you can use the built-in browser in the program to download videos in high quality Mp4 format, edit the meta data of the videos and can directly transfer them to any device. Android users can use iTunes just like an iOS device without any limitation. It let you transfer music, prod cast, playlist, iTunes and TV shows. It is very easy to transfer songs, all you need to do is, click on the song you want to copy and drag and drop songs from iTunes library to iPod, iPhone, iPad and from MAC, PC.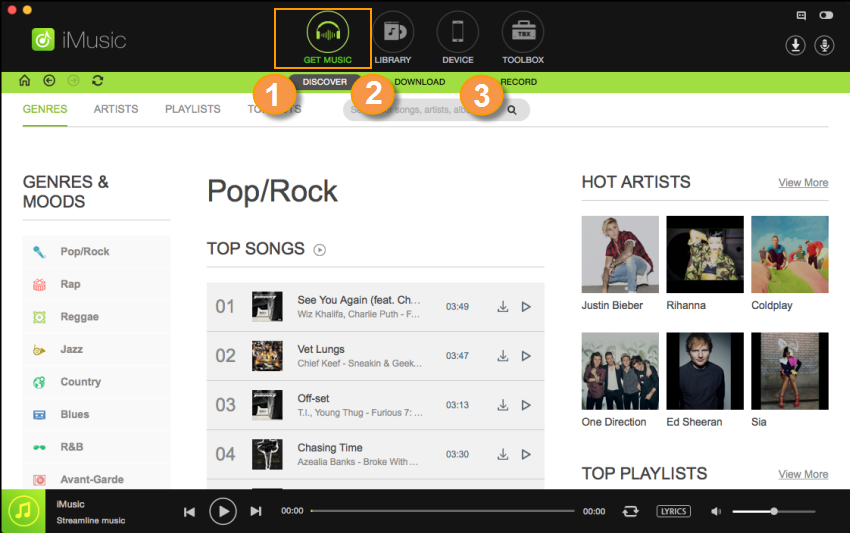 Features:
iMusic makes life easier by transferring music from iTunes devices to iOS devices, android devices and even to hard drives.
It has a playlist from 3000 sites from, YouTube, VEVO, Facebook, daily motion and many more on your MAC.
You can fix your tracks, by removing the duplicate tracks.