Platform Music Download
1. Download Music from Platform

2. iMusic Alternative

3. Online Music Downloader

4. Music Converter

5. Download Music Tips

6. Others
Music plays an integral part in our human existence as most of us cannot go a day without listening to music. The benefits of good music are known to us making it almost impossible to live without music. Most of the people who own apple products be it iPhone, iMac, iPad and iTouch prefer listening to music online via sites like iCloud or iTunes that are composed of numerous music libraries. However, to save on the unnecessary expenses incurred during browsing for songs constantly online, one can decide to download Apple music for offline listening.
Apple music is an interesting streaming service that strives to make all music found in iTunes available to all Apple products users worldwide. The Apple music download service allows individuals who are worried about their data plan to download their most streamed music songs and music playlists to their iPhones or iPad gadgets. This can be of great help especially in situations where one is not allowed to stream music online or cannot simply do so due to various reasons.
Part 1: How to Download Apple Music for Offline Listening
There are basically two important ways for Apple music download to your apple gadgets minus using any outside application. this section will discuss how to download apple music free to your handheld devices or computer PC.
How to process Apple Music download in your handheld devices
This process basically entails adding songs or music albums to your gadget's local library for offline music listening. Kindly follow these steps in order to be able to use the free music download for apple service on your iOS devices.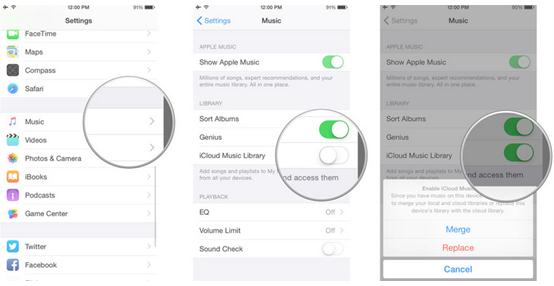 Step 1.
The first step will entail adding all your online music and music playlist to your gadget. This can be effectively done by going to your iPhone settings and activating iCloud music library service if it has been turned off. It is advised to proceed carefully as performing this task is likely to delete some if not all of your music playlists that have been created locally. Where possible be kind enough to create a backup of important music that you can't live without.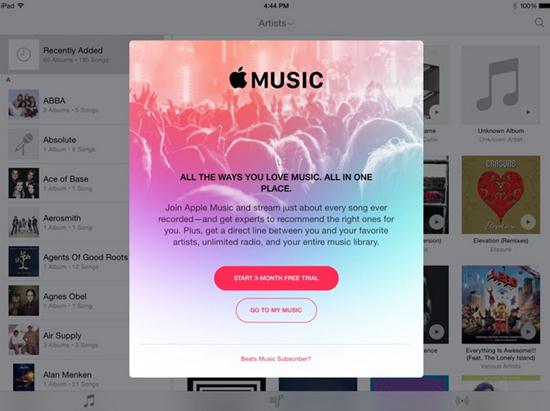 Step 2.
When that is all said and done, launch the Apple music service on your gadget directly from the device's home screen. This will help you access your popular live streaming radio station and your complete music library from which you will download the songs you require.
The next step is to select the appropriate songs or music album you wish make offline for future listening. Avoid the temptation of wanting to select multiple files all at once as you do not want to add unnecessary files that you will not listen to eventually plus storage space is very vital to be wasted.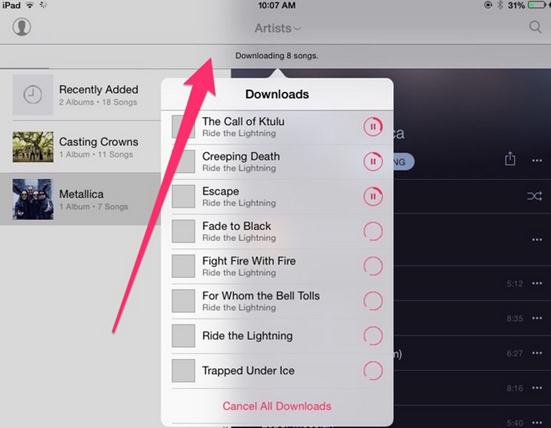 Step 3.
After doing so, click on the more button that is usually located on the right side of every song, music album or your favorite song playlist. The button which is normally indicated by three dots is going to give you additional features that you can use to carry out tasks on your music files.
The last step in this process is to download your favorite song, playlist or music album to your iOS device. This can be achieved through clicking on the make available offline option provided by the more button and wait. The free music download for apple service is now complete.
How to use the free music download for apple in your Mac
This process involves the use of the popular iTunes feature. Kindly follow the following steps to successfully download your apple music for offline listening:

Step 1.
The first step is to launch iTunes in your desktop or laptop. Opening the service will present music files that you are going to select from. When you are there be sure to select the "My music" tab that shows in the iTunes display.
Step 2.
Secondly, identify the song you want to make offline via the apple music download feature.
Step 3.
After identifying the music you prefer to download, select the show columns option which will provide you with various features that include the type of genre, equalizer, release date, iCloud download among other popular features.
Step 4.
The last step is to select the iCloud download option provided in the show columns feature. This will successfully download apple music to your PC when selected.
Part 2: How to Save Music on Apple Music without Subscription
As easy and glamorous as this may sound, This method of free music download for Apple has its limitations. One is likely to lose their music if they unsubscribe from the Apple music service. That is why I am introducing you to iMusic, an app to download Apple music that will never disappoint.
iMusic is more than a mere Apple music download program. The versatile nature of it makes it ideal for use for almost all audio and video music services. This Apple music downloader lets you save music found on Apple music without asking you to make any subscription whatsoever. The music downloaded by the application cannot be removed or deleted mistakenly unless one decides to do that on purpose. You can get your favorite Apple music with below useful features:
Download Apple music in one click with 100% original quality.
Automatically split track and separate the tracks for you.
Get music information including title, artist, genre, album, etc.
Directly export the music to iTunes library.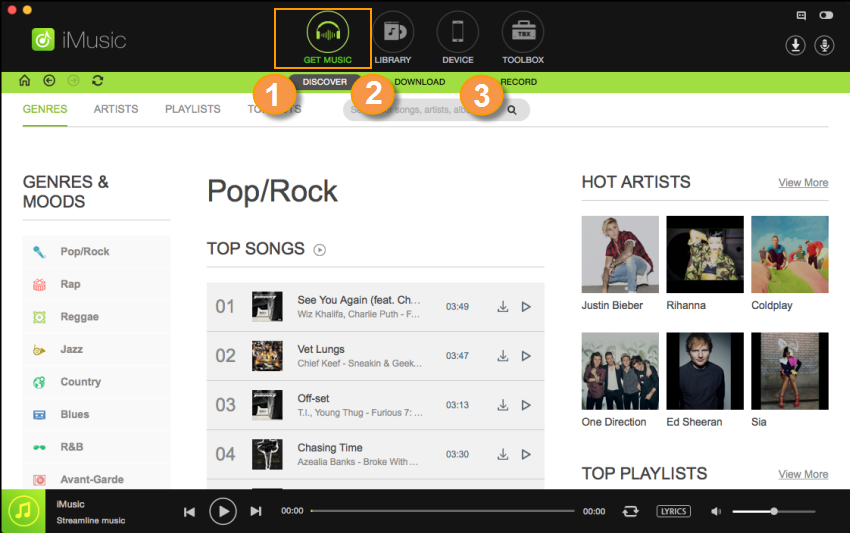 How to Download Apple Music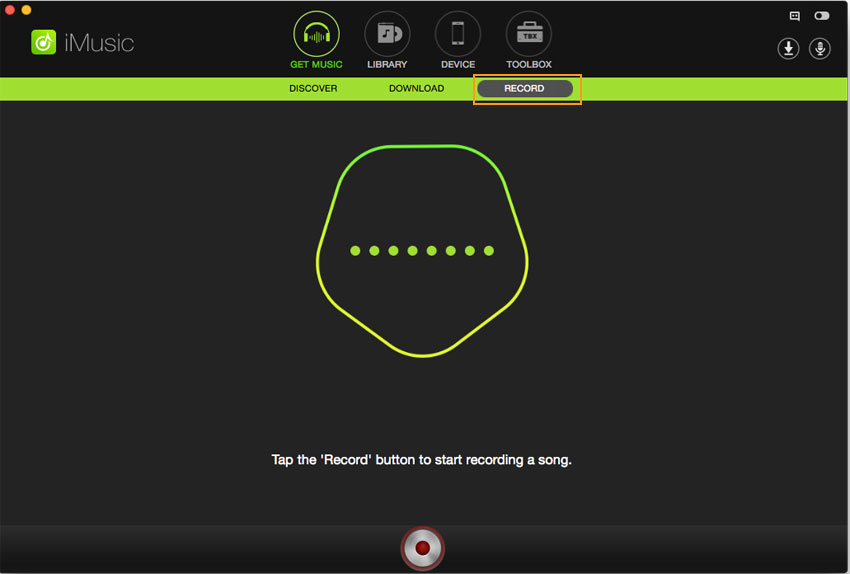 Step 1: The first step is to install the Apple music downloader. This can be accomplished by following the instructions provided on screen. Launch the program and select the "Record" button provided in its interface at the top. Now press the red button. This will be able to record actively any music or video that is played.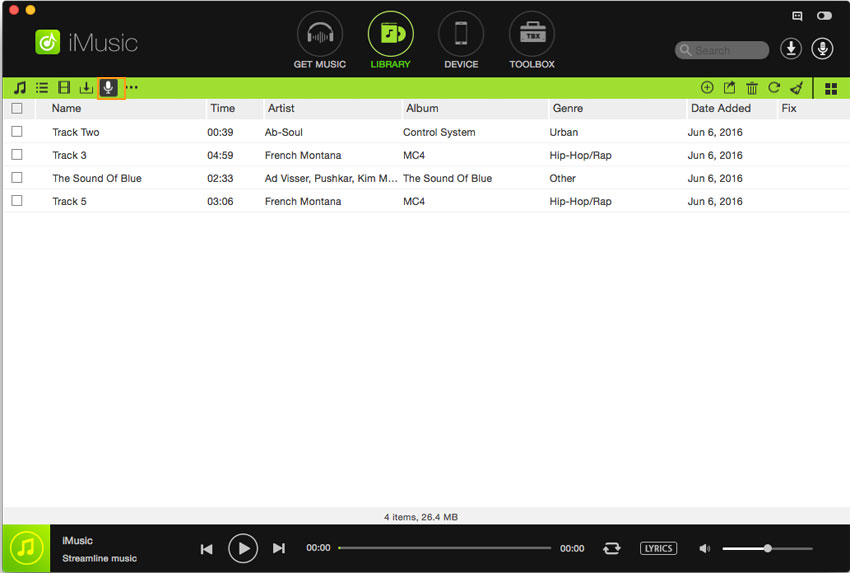 Step 2: Now start to play the desired music file on Apple music, album or song playlist and from the website or iTunes application. The application will commence recording of the selected song automatically when it detects it. What is even more amazing is the fact that iskysoft will give each song its appropriate name, music artists and any other vital label required. Just Click LIBRARY to check your recorded music!
You also do not have to worry about selecting multiple songs or recording from live radio has the program has the ability to split tracks and eliminate all forms of adverts from your music. The advanced technology in the program will be able to produce high quality mp3 music and one can customize the audio if required to.