Free Music Downloader
1. Free Songs Download

2. Free Music Download Apps

3. Free Music Download Sites

4. Music Downloader Software

5. Alternative

6. Youtube MP3 Converter

7. Download Music

8. Others
Downloading MP3 music has always been every music lover's frustration. We have to challenge our patience in looking for a MP3 music download site that actually works. I mean, what's the point on spending money on downloading music when we can just have it for free? Here, we have collected the top 10 free MP3 music download sites where we can download MP3 music for free.
Part 1. Top 10 Free Music Editing Apps for Your Smart Phone
MP3skull is one of the popular free MP3 music download sites which allows you to play a song online, download the song or the album to your computer.
Pros:
• Huge list of results
• Allows you to download or play music
• Offers a browser toolbar for easier access
• Suitable for both PC and mobile
• Embeds for blogs and sites
• Comes with a "Send Ringtone" feature
Cons:
• Website interface is not polished
• Comes with malwares and related bugs

eMp3World is a place that allows users to play and download MP3 music, and edit the site content too
Pros:
• Wide database coverage (remixes available)
• Lets users go over the songs alphabetically
• Content can be edited by users
Cons:
• Album download is only available for purchase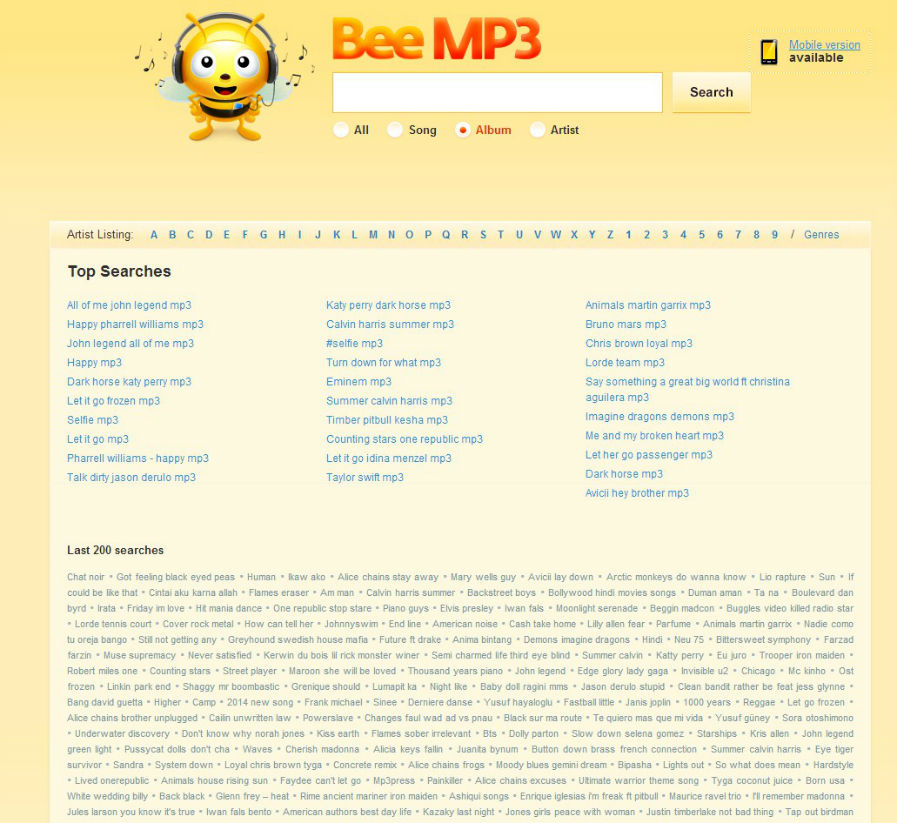 beeMP3 is a search engine that goes through the internet and search for the music a user is looking for. Once found, it then allows users to download the song. beeMP3 filters different search options like song, artist, or album
Pros:
• Easy to use
• Wide variety of song genre
• Mobile version available
• Recommends new hit songs every week
Cons:
• A lot of pop ups (malware and bugs)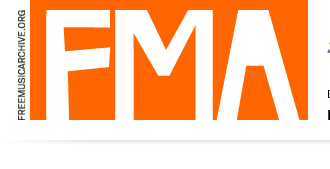 The Free Music Archive is an interactive library of music directed by WFMU, a radio station in America.
Pros:
• Easy to use
• Everything is free
• Browsing is safe
Cons:
• We haven't really found anything that is not to love about this site!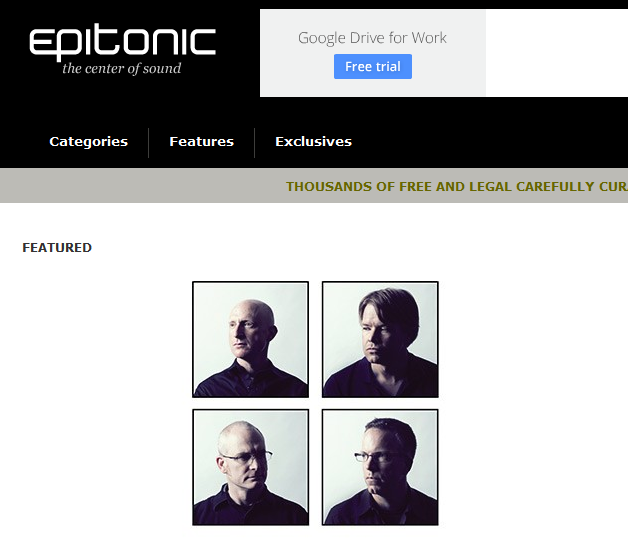 • Epitonic
Epitonic is an organized site that offers free MP3 music downloads along with the artist information and reviews. The site directly works with artists and labels.
Pros:
• Users can create their own playlist
• 100% legal

MP3.COM is one of the well-known free MP3 music download websites which allows artists to upload their music for people to download.
Pros:
• Offers top music even from different countries
• Comprehensive search function
• Users can search using genre or time
• Provides new free tracks everyday and recommends new albums per week
Cons:
• Free music tracks are hard to find

Last.fm is a UK based MP3 music download site that provides free music and features tracks that can be downloaded for free.
Pros:
• Users can sort music that is available for free downloads by genre
• Lets user create their own profile, group, events, recommendations
• Records user's most played genre and gives recommendations
• Provides forums for registered users
Cons:
• Paid service for access of radio on Smartphone and access outside US and UK
Amazon MP3 is a music store online that offers MP3 music as freebies.
Pros:
• Tracks can be sorted by different criteria
• Can be easily browsed by genre
• Offers "Top Free Songs" widget
• Has Amazon Cloud Player
Cons:
• Navigating to the MP3 freebies is tricky given that Amazon site offers a lot more than music
• Only US based users can download the mp3 tracks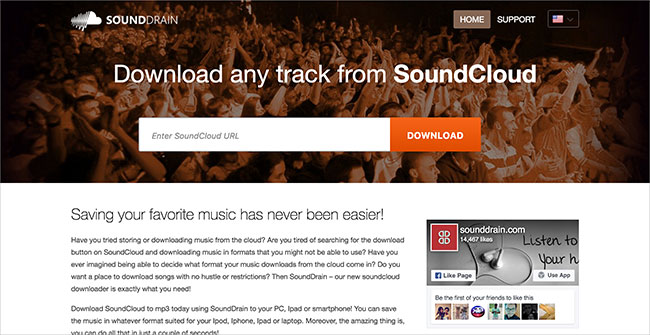 Soundcloud is an audio distribution platform (online) where artists can upload, share, and promote their music. Fans can listen and download their songs, as well as interact with the artists.
Pros:
• Offers widgets for blogs
• Allows users to record, upload, and promote their music
• With mobile application available
• User can create their own profile and groups
• Users can interact with each other (artists and fans)
• Some tracks are under the Creative Common Licenses which allows users to remix or tweak the tracks.
Cons:
• Access to the site has been blocked in Turkey
• Not all songs are free
• Not all the free ones are legal

Jamendo is a MP3 music download site for both the artist and the fans. It allows artists to upload their music and fans to download them for free.
Pros:
• Unlimited free download
• Site is under Creative Commons agreement, which means users can legally download the music for free
• Offers huge collection of music from artists all over the world
• The site automatically provides music information for every song in their database
• A mobile application of Jamendo is available on both Google Play and Apple App Store
• Users can write reviews about the music
Cons:
• Not all songs nor artists can be found in the site
Part 2. Best Music Downloader to Download MP3 from 3,000+ Sites - iMusic
iMusic is the best MP3 music downloader, which helps you easily download music from over 3,000 sites with high quality and efficiency. It comprises of a built-in web browser, that does not even require opening another web browser. You can search through the existing media library in the internet and download any music track as MP3 file format directly.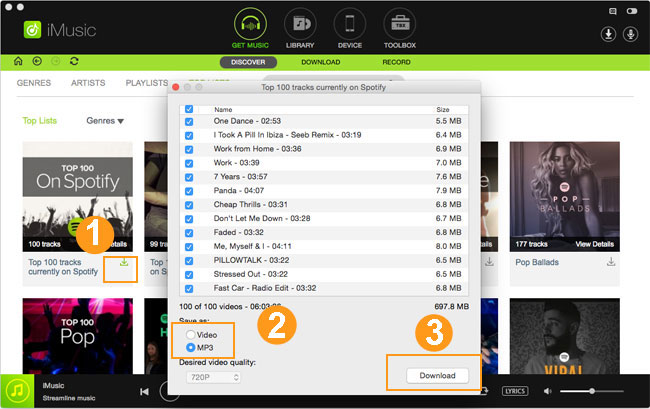 iMusic - Download MP3 Music from 3,000 Sites
Discover - Search for music with the help of built-in music library using an artist's name, hottest playlist, and genres.
Download - iMusic will give its users the opportunity to download songs from over 3,000 music sites such as YouTube, Spotify, Facebook, Vimeo, Dailymotion, Pandora, and more.
Record - Record online streaming songs and save the content in MP3 format while the program downloads the ID3 tags in the background automatically.
Transfer - Transfer music between PC/Mac to Android/iOS devices or between Android and iOS devices with ease.
Rebuild - Backup your existing library and move it to another computer with ease.
Fix - Fix your existing music library to clean broken links, remove duplicate tracks, fix mislabeled songs, and add missing covers.
Toolbox - In the toolbox, you're able to seek with several options that include burn music to CD, transferring music to USB, creating a car playlist, and other features.