Download Music to Device
1. Download Music to Device

2. Mobile Music Downloader

3. Download Videos to MP3

4. Convert MP3

5. Alternative

6. Burn Music to CD

7. Festival Song List

8. How to Download Music

9. Download Music Tips
Do you want to download free music or movies and put them in your iPhone or iPod? Are you searching for websites that can provide you free music or movie but can't find any? Don't worry. This article will solve your problem.
Part 1. Download Free Music for iPhone 6 and iPod

Below are some websites from where you can try iMusic to download music!
#1. Epitonic.com
It offers free MP3 digital music with artist-focused, highly professional presentation, coming with detail biographical and short previews of songs across a narrow collection of genres.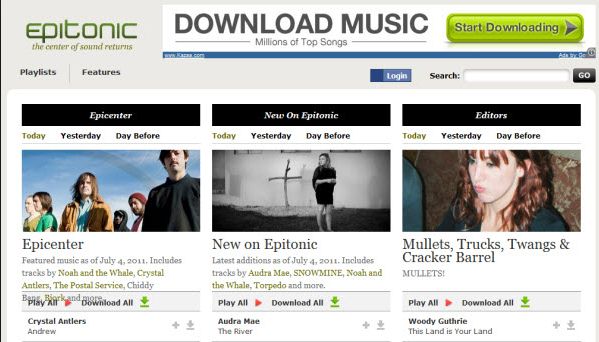 Working with its brother site Freechildrensmusic.com, offers a great number of free songs in MP3 format for young people.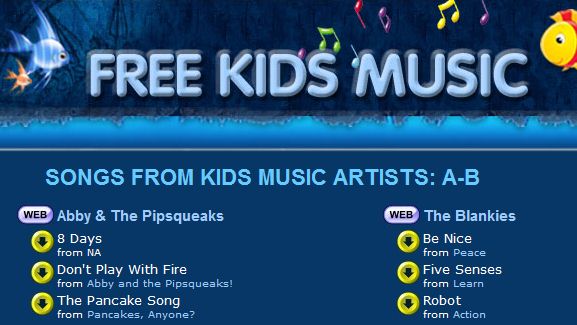 #3. Garageband.com
Do not mix Garageband.com up with a music creation application coming from Apple with the same name. Garageband.com collects and offers popularity charts of independent music, which features over 125,000 bands.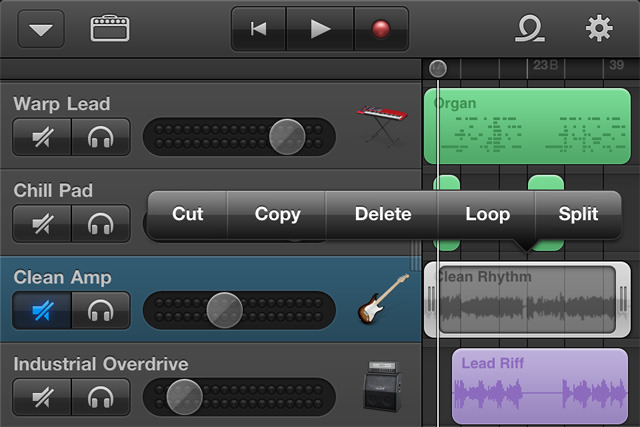 #4. MP34U.com
It comes with a simple yet professional interface for individual free songs. These songs are selected by site "sources" who only pick and post the music they like and sorted by genre.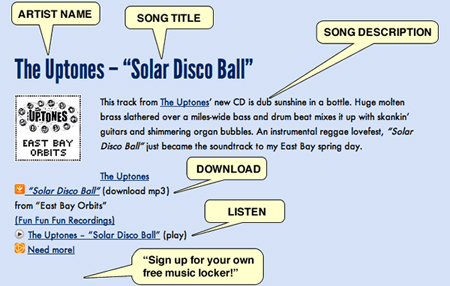 Part 2. Places to Download Free Videos for iPhone 6
Movies is the most important way for us to relax ourselves in our free time. Most people nowadays watch movies or short videos on the go as more and more mobile devices allow users to download and watch video clips freely. You can collect your favorite movies and watch them whenever you like and wherever you go if your app allows you to download an unlimited number of movies from the Internet. For iPhone, there are actually websites for users to download free videos. Here are some of them:
Channel Frederator - It provides tremendous awesome short animations and claimed to be the Internet Cartoon Mecca. It is similar to The Cartoon Network that comes without commercials.
PodGuide.tv - It provides a guide to stock handpicked free top-hit videos from a wide range of websites.
Channel 101 and Channel 101.NY - There are many entertaining videos and short films.
iTunes Music Store - The iTunes Music Store's podcast section provides many free videos.
Internet Archive - It is well known for providing old movies and videos such as Santa Claus Conquers the Martians. The Archive's 256Kb MPEG4 Downloads are unhappily not iPod-ready as previously thought. The format is correct, but when played back on the iPhone and iPod, there are audio pops . You're probably better to download the MPEG2 videos anyway. The 265Kb files were pretty low-res and it's a snap to re-encode the MPEG2 files for your iPod with iSkysoft iMedia Converter Deluxe for Mac OS X (El Capitan Included). You can download the free version here.