Billboard has extended itself from a simple magazine to an online music website. Billboard.com is a website where you can find billboard charts and other interesting items. Billboard charts show the top songs that have recently been released. It does this on the basis of number of downloads, frequency of internet streaming of that song etc. Moreover, you will also be able to watch various interviews of a lot of popular artists. In addition to this, you can also see what is in mainstream music, that is, which songs and soundtracks are trending. Furthermore, there are various articles that you can view as well. There are a number of photo albums of various music festivals which you can see on the website.
Download Billboard Music for Playback Anywhere
You certainly want thousands of wonderful free music be with you wherever you go. Since Billboard.com cannot be accessed without an internet connection, it will not be possible for you to listen to latest Billboard Music while you are offline. Not be worry. You can download music from Billboard for free with the help of iMusic. This Billboard downloader is specially designed for you to download music from any music sites and record audio from various video sites. See what makes Billboard downloader outstanding.
Download music from over 3000 music and video sharing sites.
Record high quality music from 500+ music sites.
Extract audio from various video sharing sites.
Filter ad and download music in MP3 or MP4 format high quality.
Identify music information and get ID3 tags.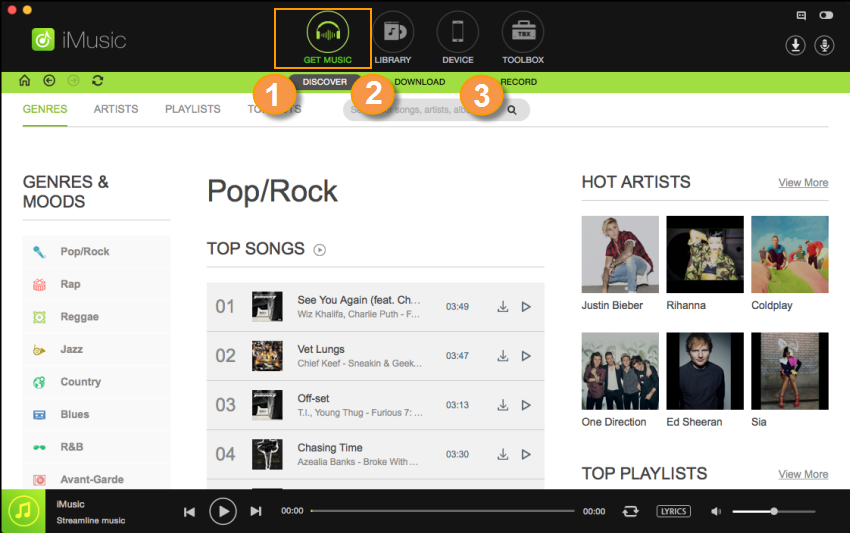 Steps to Download Billboard Music for Free
Step 1: Download and launch Billboard music downloader
First download the Billboard music downloader. After this, an installation wizard will pop up that will lead you step-by-step to complete the installation process. When the installation is complete, you can open the iMusic and click the "GET MUSIC" > "Record" button at the top. After then click the reb button at the lower part of the software. Now, go to billboard.com and find your favorite music. When you play any song or video on Billboard, this smart record will detect the music and start recording it.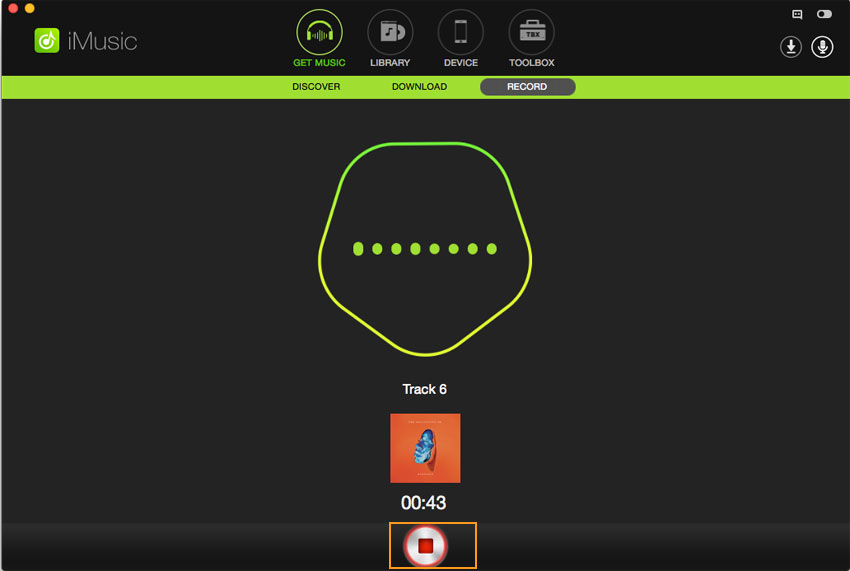 Step 2: Record Billboard music in one click
After the recording, you can click "LIBRARY" to check out the recorded Billboard music.Generally speaking, during the record process, the software will get the information about your recordings like covers, album, artist etc. You can select a song and click "identify". All songs can be transferred to your devices for playback as well. All you need is to connect your device with your computer and select songs to transfer.