Youtube Downloader
1. Youtube Music Downloader

2. Download Youtube Music

3. Convert Youtube MP3

4. Convert Youtube MP4

5. Youtube Converters

6. Youtube Songs

7. Tumblr Music Download

8. MP3 Converter Alternative

9. Youtube MP3 Tips
YouTube has the largest video collection on Earth with millions of users posting videos every second. It even has videos that are difficult to find elsewhere on the Internet. It would be difficult to download everything from the site, given the restrictions and licensing issues. A better way is to convert the videos to MP3, which also helps in consuming less space in a computer.
YouTube Music Downloader interface is straightforward and basic. The tool helps in saving YouTube videos to MP3. Users gain the chance to set the output preferences according to the requirement. The status bar checks for the job and tells about the current conversion process. The best part is its ability to eliminate the need to choose the output manually. The predefined parameters help in faster conversion.
Pros:
a. Quick and easy to convert a video
b. Simple and basic interface
c. It even supports other popular video sharing sites
Cons:
a. Fails at times in converting videos to MP3
b. The quality may not be suitable for audiophiles
#2: Free YouTube to MP3 Converter
Free YouTube to MP3 Converter is a complex-free tool to convert a YouTube video to MP3. After pasting the link, the software will change the settings, where the user receives the authority to modify the output parameters. One can set the quality of the audio file according to the requirement. The progress bar displays the conversion time.
Pros:
a. Fast operation and conversion
b. Intuitive interface and minimalistic design
c. It even embeds the app button to the browser for quick conversion
Cons:
a. Plenty of malware, which users miss while installing the software
b. Constant updates makes it a buggy at times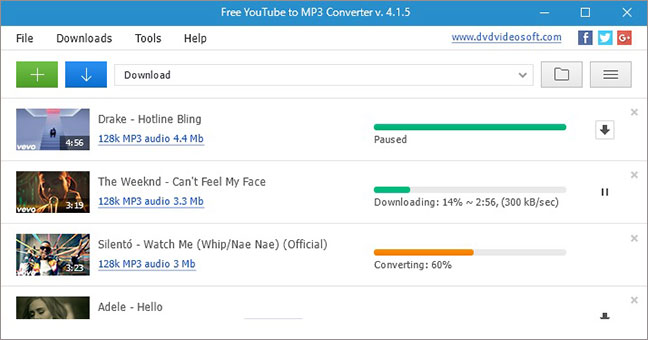 #3: MediaHuman YouTube to MP3 Converter
The application may seem basic and with limited options, but it does the job pretty well. Users can drag and drop the video link from YouTube or paste it the box provided. It is easy to set the output parameters and helps one convert a video to MP3 format or any other audio files format with advanced settings.
Pros:
a. Fast in conversion
b. Simple and easy to use interface with all the options laid out in the primary window
c. Downloads an entire playlist with ease
Cons:
a. None as far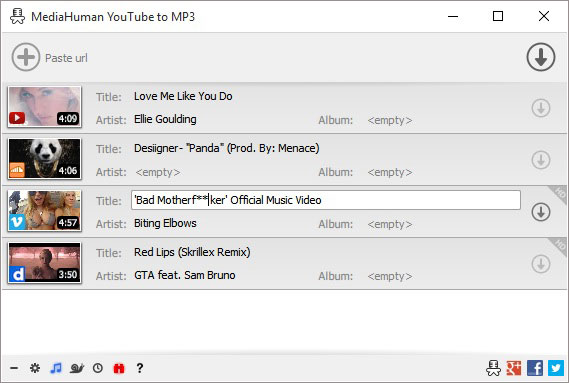 The existence of the software is to fulfill the requirement of converting YouTube videos, including 4K to MP3. The clean interface and settings ensure that a user quickly converts a video to MP3 with desired settings. The entire process is straightforward – copy and paste the link, and choose the preferred output settings! The absence of ads and malware makes sure that users experience the true nature of conversion software.
Pros:
a. Efficient and fast in conversion
b. Download playlists
c. Downloads audio books from YouTube
d. Extracts audio even from embedded videos in HTML pages
Cons:
a. None as far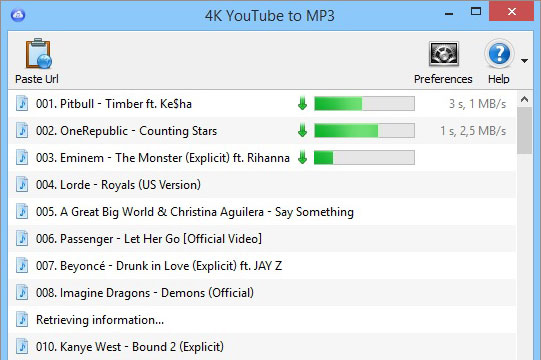 #5: Lacey
If you want to free yourself from malware and adware, then Lacey is the answer. You do not need any registration or sneaky set-up procedure. After installation, you can begin searching for the video from within the application and convert it to MP3 with required output parameters. In comparison to others, the software provides complete support to all other sites that host videos.
Pros:
a. Simplistic application with needed features
b. Efficient in converting videos to MP3s
c. Offers complete control to the user
Cons:
a. Buggy and makes it difficult to convert videos at times
b. Plenty of room for improvement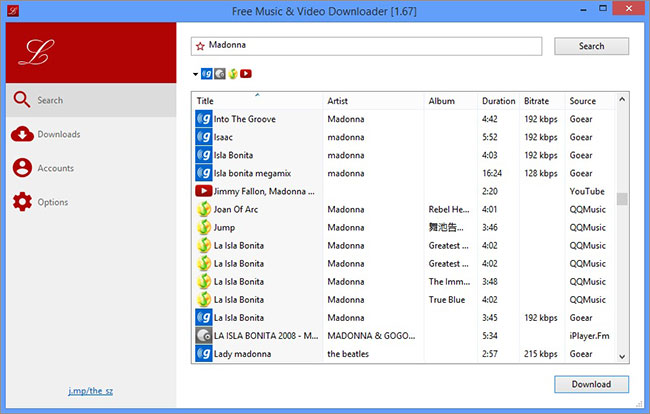 #6: aTube Catcher
As the name says, it catches any video from YouTube and helps in converting it into an MP3 with user input settings. The parameters provided help in altering the quality and size according to the need. It supports all the video formats, making it easy to grab any video from YouTube with ease.
Pros:
a. Faster downloads and conversion speeds
b. Unlimited downloading
c. Well-designed layout
Cons:
a. Few options are missing
b. Room for improvement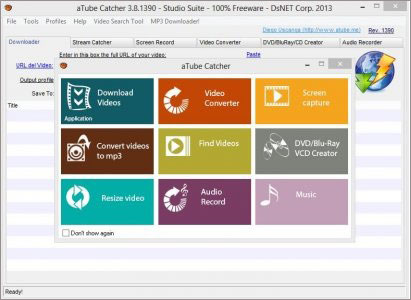 It features an attractive design and has all the options that allow a user to convert YouTube video to MP3. It recognizes all the video formats, and assists in faster downloading and extracting the audio to desired output. Uses less CPU resources while conversion process and speeds up the entire process.
Pros:
a. Easy to handle
b. Supports different formats
c. Ready presets
Cons:
a. Plenty of ads
b. Absence of H264 support
#8: Free Studio
Developed by DVDVideoSoft, Free Studio is capable of converting a YouTube video to MP3 with ease. With some options, users can program right from download to conversion of videos in a few simple steps. It is useful for those who wish to convert bundles of videos to MP3s.
Pros:
a. Efficient in conversion
b. Plenty of choices for full contro
Cons:
a. No longer a freeware
b. Many users reported recent upgrades containing malware and Trojan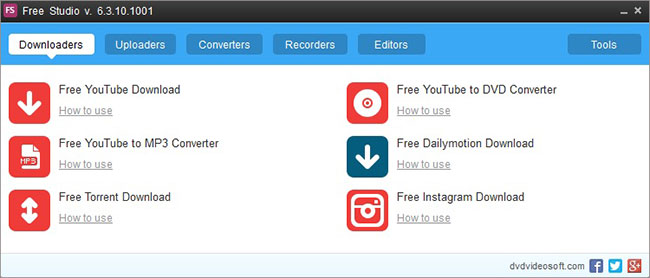 #9: YTD
YTD or YouTube Downloader assists in downloading videos and converting them to MP3s. It even identifies videos from other popular video sharing and hosting websites. According to the developer, the recent version is fast and stable. The best feature is the automatic resume function, which continues downloading video after resuming internet connection.
Pros:
a. Simplistic design
b. Fast and effective in downloading and conversion
Cons:
a. Latest update contains bugs
b.Works only sometimes and is tad slow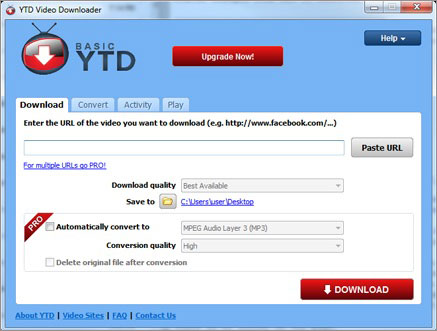 #10: Vixy Freecorder
It is a desktop program that is capable of converting YouTube videos to MP3s. It supports plenty of files format, making it worthy for a user with plenty of videos and playlists for conversion. It can further act as a screen recorder.
Pros:
a. Plenty of options to convert video to audio
b. Efficient and fast in conversion
Cons:
a. Recent updates have bugs in the software
b. Plenty of adware and malware content during installation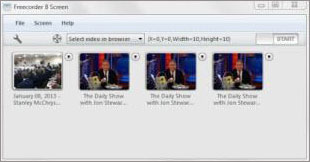 The Best Software for Converting YouTube Videos to MP3 – iMusic
No programs listed above are perfect. If you are in search for a program that completely fulfills your need and arrives with no malware or adware, then the search ends at iMusic. The application is a lauded program, as it easily converts videos to MP3s. Essential features include downloading directly from the app, discovering music or videos, recording online or streaming audios, and transferring content from computer to Android or iPhone directly.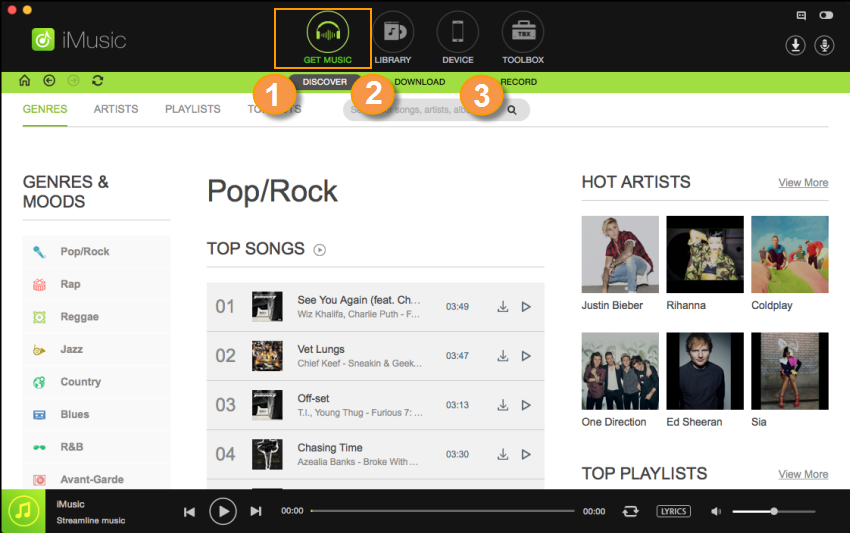 The download feature is the essential element, as users can download all their favorite videos to their computer in any video format or as an MP3 file. It fetches the videos from YouTube and other popular video sharing and hosting websites on the Internet. The Transfer option is captivating, as it bypasses the need for iTunes (for iOS devices). With this software, a user can directly transfer the converted MP3 to their device without any restriction. If you are a great listener of music and follow online radios, you can then use the Record feature to save those streaming songs on your computer permanently. iMusic is a perfect and all-in-one solution for all your needs!