Dealing with your music on Yosemite will be one of the more popular aspects of the OS, here we are going to look at the top 5 music software for Yosemite, and look at the best ways of handling your music requirements.
Part 1. Top 5 Music Software Compatible with Yosemite
#1. iMusic (Audio Recorder for Yosemite)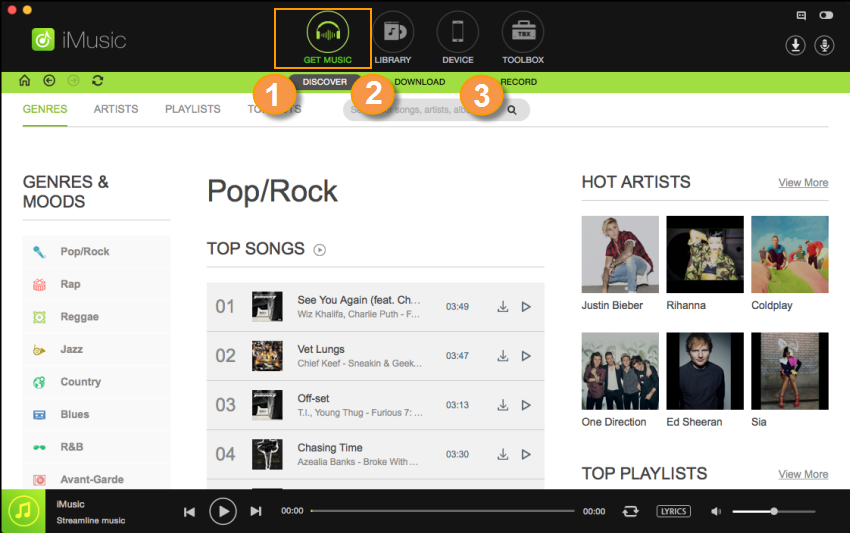 iMusic is a great music recording tool, enabling you to create MP3 files from your online media, be it YouTube videos, Pandora playlists or over 500 other sites. With the ability to handle different formats and different quality settings it can produce music files to suit any needs, add in the ability to identify and tag tracks and you have a fantastic and complete software solution for recording streaming audio.
#2. Jaksta Media Recorder for Mac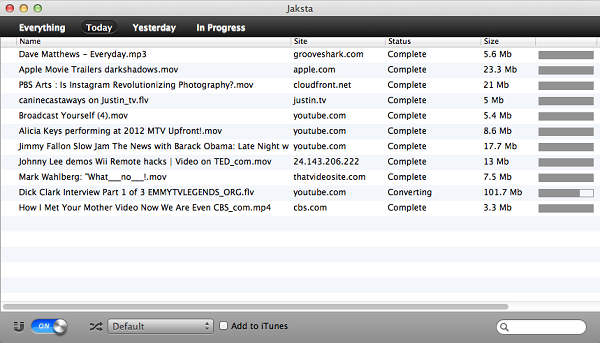 Another audio recorder, this one offers a similar feature set to audio recorder, although it does lack some of the compatibility of that software, it can output in several different formats and can add downloads to your iTunes library automatically if required. It falls a little short in terms of user interface, which looks a little dated compared to others here and doesn't quite offer the comprehensive solution to match the best software available.
#3. iSkysoft iTube Studio for Mac (Video and Audio Downloader for Yosemite)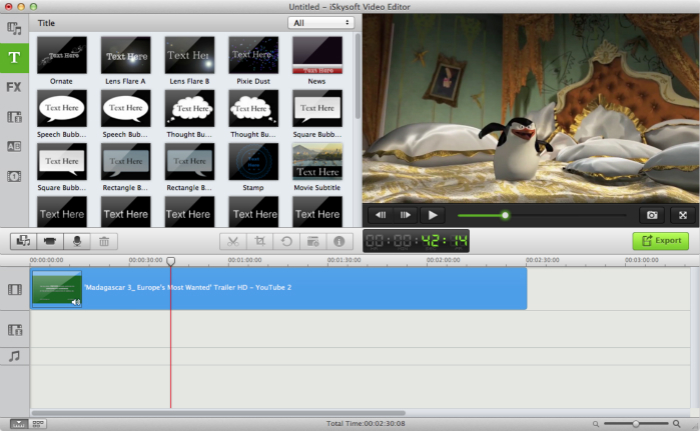 iSkysoft iTube Studio for Mac is a comprehensive product that can deal with all kinds of streaming media, it can download almost any video you want and convert it into an audio only file for your library quickly and easily, and with one click downloading is incredibly easy to use, in addition to musical requirements this is a great piece of software for grabbing any video you like from over 1000 compatible streaming sites, making it a great option for all your media needs.
#4. iSkysoft Video Converter for Mac (Video and Audio Converter for Yosemite)
iSkysoft Video Converter for Mac is another video application that can turn downloaded videos into MP3 files and import them into your iTunes library for you. It offers great performance, with fast conversions, but is only compatible with YouTube and so not as useful as some here. It is also a little lacking in terms of usability, the interface is not the most attractive here and it is not always clear how to accomplish some tasks. A good program, but there are better here.
#5. iSkysoft Video Editor for Mac (Video and Audio Editor for Yosemite)
iSkysoft Video Editor for Mac has a comprehensive audio editor that allows you to place your favorite music tracks onto your video creations, so you can have custom music videos and even upload them directly to your YouTube or Facebook account. The opportunity to use your music in a creative process is a relatively new way to enjoy the media, but it is no less valuable because of it, a great piece of software that opens up a world of options for music use.
Part 2. How to Record Online Music on Yosemite
As an option for just recording music straight of streaming sites, iMusic is the best option out there. Aside from the MP3 and M4A file formats in a variety of quality settings, it is the ability to identify tracks as you record them and tag the file with the correct artist, album and title automatically that stands out. It can also automatically cut out ads from the recording and split each song into its own file if you are recording more than one at a time, for instance a Pandora playlist. All of these tracks can be searched by album, artist and title name within the library, and can be exported to your iTunes library with a single click.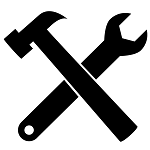 What You Will Need:
A Computer;
iMusic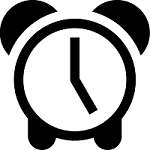 Time Required:
Around 3 mins (Variable depending on the video file size)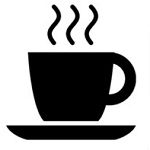 Difficulty:
Easy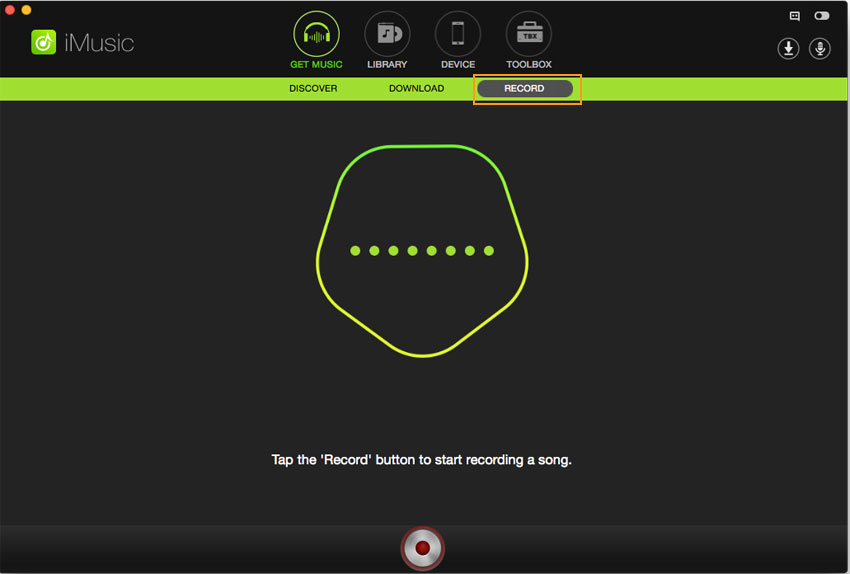 iMusic is simple to use:
Launch the software, click on the RECORD tab and press the big red Record button at the bottom of the interface;
Navigate to the video or streaming audio you wish to record. Play it.
The iMusic automatically detects the music and records it all, identifying the individual tracks and tagging the files with the appropriate information.
Part 3. How to Extract Music from Video on Yosemite
For anyone looking for a bit more than simply recording the streamed music, iTube Studio for Mac offers a comprehensive set of features for both audio and video, being able to download YouTube to MP3 with one click, or download pretty much any video you can find, and then convert it to any format you may wish to suit any device, including audio only for any video. With accelerated downloading and impressive batch downloading features making downloading multiple videos an easy exercise, and an easy to use interface this is simply the best product of its kind out there.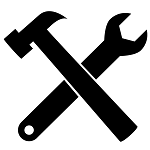 What You Will Need:
A Computer;
iSkysoft iTube Studio for Mac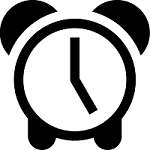 Time Required:
Around 3 mins (Variable depending on the video file size)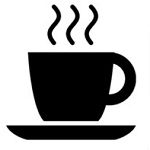 Difficulty:
Easy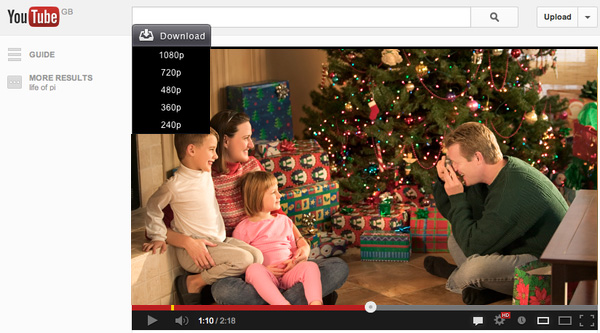 Using iTube Studio for Mac could not be simpler either:
Launch the program and open your browser. Now any video you browse to will have a Download button at the top left;
Click the Download button and pick from the available resolutions, the program will take care of the rest;
Once downloaded, you can select your downloaded video file, click Convert, and pick from a range of formats, clicking the audio tab presents a range of options and quality levels for MP3 and others;
If you want to download YouTube to MP3, you only need to copy the video URL and then click the YouTube MP3 button on the top left corner of the interface.
Part 4. How to Edit Music File on Yosemite
iSkysoft Video Editor for Mac is a great package for video and audio editing, enabling you to take photos, videos and audio tracks and combine them into whatever you want. With a simple interface that allows you to make quite complex editing and effects additions to your video and audio, it really is the best software to get creative with.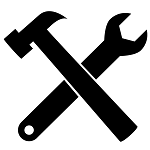 What You Will Need:
A Computer;
iSkysoft Video Editor for Mac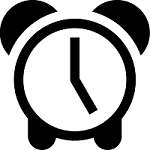 Time Required:
Around 3 mins (Variable depending on the video file size)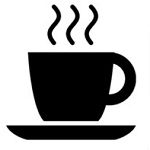 Difficulty:
Easy
Editing your audio in Video Editor for Mac is very simple again:
Launch Video Editor for Mac and drag your audio file onto the workspace to import it;
Drag the file into the Timeline at the bottom and double click it to open the editing interface;
Here you can add fade in and fade out, adjust playback speed, change the volume and so on;
In the Timeline itself you can cut, copy and paste tracks into the order you want to create your musical masterpiece;
Export the competed file in whatever format you wish.