Contents
8. iTunes Music Store Problems
Connecting with iTunes music store may be characterized by some problems. Therefore it is ideal to check the "Can't connect to iTunes store" resources provided by Apple before you start using the iTunes store. Regardless of whether you are using Mac OS or Windows OS, you need to ensure that you have updated to the latest iTunes version. Secondly you need to make sure your iOS is up to date for the best iTunes results on your iPod, iPhone, iPod touch or iPad. Here are common issues and solutions about iTunes music store.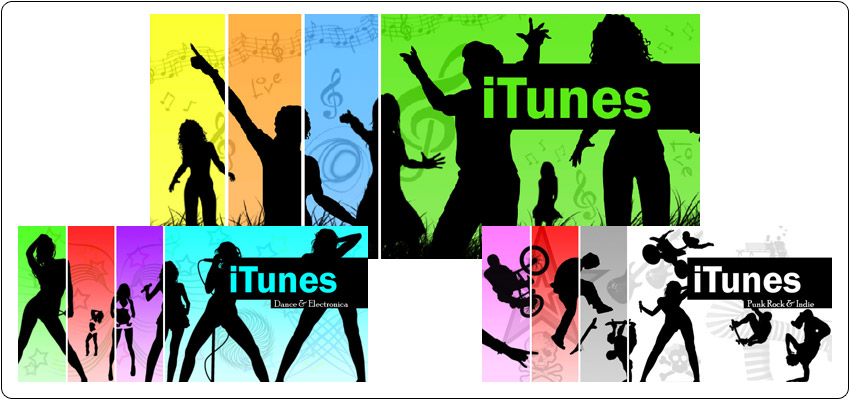 Problem 1. Access iTunes store
Unable to access iTunes store even after updating to the to the latest version of iTunes and iOS
Solution: There are quite a number of solutions to this problem, first of all, make sure the date and time zones are correct. For windows, simply click on "Start" and then click on "Control panel". Click on "Date, time, Language and regional Options" and then click on "Date, time" tab. Configure the "Date, time "to the current setting and then click "OK". For Mac OS, simply check the "Apple" menu and then choose "system Preferences". Click "Date & Time" from systems preferences, and enable the option to "Set date and time automatically", adjust your current time zone by simply clicking on "Time zone' tab.
Problem 2. General restrictions
Some restrictions will limit the number or type of contents you can purchase from iTunes music stores.
Solution: Make sure you check the Restriction status of your device. Click on "Settings" and then "General" and then "Restrictions". If the issue persists, you can visit the iTunes store discussion, especially when you do not see an error code. The iTunes store discussion board will provide additional information to help resolve the issue. Some new routers or internet service providers ay also limit your ability to connect with iTunes. Therefore you must check that your ISP ports and servers are compatible.
Problem 3. iTunes being blocked
iTunes being blocked by security Firewalls and software.
Solution: For windows computers, simply click on "Control panel' from the "Start" tab on your windows desktop screen. If you are using Windows 7, simply click on "Security and System" or click on "Security center" if you are using Windows XP, or Vista. Click on "Windows Firewall", or click on "Allow a program or feature through windows firewall" if you are using Windows 7. Click "Change settings" if you are asked for a permission , then simply click "Continue" , Make sure you uncheck " block all incoming connections". Click on the exception tab, and then check the "iTune box" and click "OK".
Problem 4. iTunes is blocked by configurations
Solution: Computer configuration problem may affect how you use iTunes music store. If you are using Windows 7 or Windows Vista , simply click on "Start" from your desktop screen, and choose "All programs", and "Accessories", and then right click on "Command prompt", choose "Run as administrator", and click "Continue" if windows ask for your permission. In the windows that com up, simply type "ipconfig/flushdns" and then press the "Return" key on your keyboard.
Problem 5. Host file may block iTunes store.
Solution: Restoring the host to its default setting may be the simple solution to iTunes store being blocked by host file. If the restoring default option did not resolve this problem on your Windows OS, then simply select the host file, choose "Edit" and then click on "Copy". And then choose "Edit" and "Paste", at this stage there should be a duplicate of the file named " copy of hosts" or "Hosts copy". Simply drag the original file host to your desktop, and click on "Continue" if a window asks you. Double-click on note pad, and choose "Edit" and "select all" and then choose "Edit" and "delete". From the "File" menu, simply click on "save" and quit note pad and then drag the "copy of hosts" from your desktop to its original location and click on "Continue". Right click on the new "Copy of hosts" and rename it. Restart your computer and start your iTunes store again.
Where Is iTunes Music Stored on Mac and Windows?
Many iTunes users still find it difficult to locate where there iTunes music are stored in Mac or Windows. Your iTunes library should have your iTunes music and other files downloaded from Apple store, however , you can perform simple operations to locate your music
For Mac simply get access to the finder and then choose "Go", and then click on "Home", and "Music" and "iTunes". This will help you locate your iTunes media folder.
Depending on the type of Windows OS you are using, you can access your iTunes music stored through various means; For Windows 7,8 , and Vista , simply go to C:\ Users and then "Username", "My music" and "iTunes". For Windows XP, you can locate your iTunes music by access C:\documents , and then "Settings", "Username", "My documents", "My music", and "iTunes".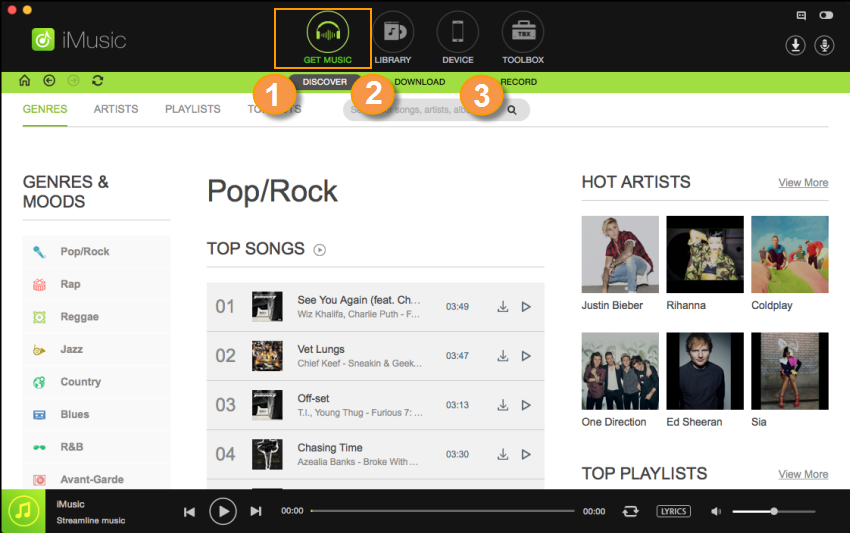 Get Free Music Out of iTunes Music Store
iMusic is a great music recorder to download unlimited free music for iTunes
Download free music from more than 3000 music sites.
Record music from video sites like YouTube, Facebook, Google Music, etc.
Get free music for iTunes in MP3 or M4A format.
Export downloaded music to iTunes library directly.