Platform Music Download
1. Download Music from Platform

2. iMusic Alternative

3. Online Music Downloader

4. Music Converter

5. Download Music Tips

6. Others
Midi Sheet Music is a free program that plays MIDI music files while highlighting the piano notes and sheet music notes.
Midi Sheet Music Features
Displaying sheet music from MIDI music files
Printing the Sheet Music
Saving the Sheet Music as PNG images or PDF file
Displaying the notes in different colors
Selecting which MIDI Tracks to display
Combining MIDI Tracks into two staffs (left hand and right hand) for piano songs
Adjusting the key signature, time signature, and measure length
Transposing the notes up or down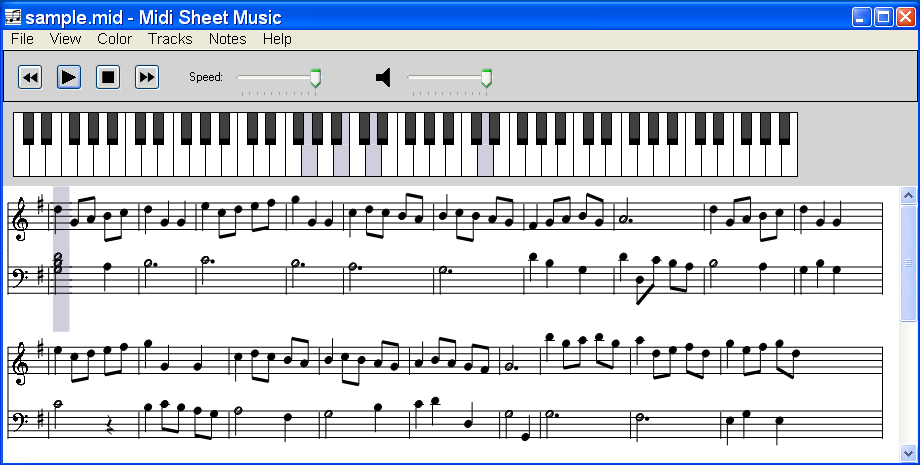 Midi Sheet Music Playback Features
Playing the MIDI music
Highlighting the piano notes as the music is played back
Highlighting the sheet music notes as the music is played back
Adjusting the speed of the playback
Selecting which MIDI Tracks to play
Selecting the instruments to use for each MIDI Track.
Where do I find MIDI files?
How to Download Midi Sheet Music
Please see the Installation section for supported Operating Systems. Microsoft Windows XP requires an additional download in order for MidiSheetMusic to work.
Midi Sheet Music Installation
Microsoft Windows
Supported systems:
Microsoft Windows 7
Microsoft Vista
Microsoft Windows XP + Microsoft .NET Framework 2.0
For Windows XP, you must download and install the Microsoft .NET framework.
Otherwise, MidiSheetMusic will not run on Windows XP.
You can download the Microsoft .NET framework for free at
http://msdn.microsoft.com/netframework/downloads/updates/default.aspx
To determine if the Microsoft .NET Framework is installed,
check if the following directory exists:
C:\WINDOWS\Microsoft.NET\Framework\<version>
Mac OS X
Requires: Mac OS X 10.4 (Tiger) or higher
Download the MidiSheetMusic-2.0-mac.zip file.
Double-click on the zip file. The MidiSheetMusic-2.0.app icon will appear.
Drag the MidiSheetMusic-2.0 icon into the Applications folder, and into the Dock.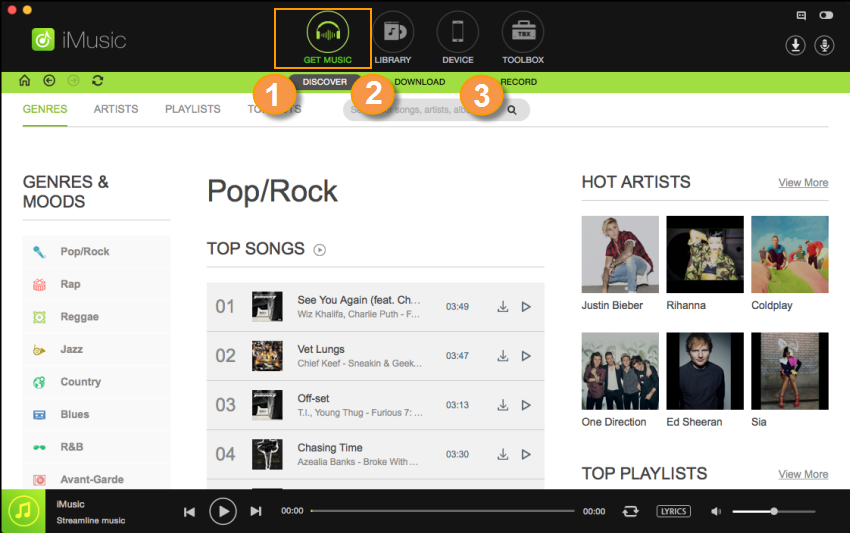 How to Download Midi Music Songs on Mac and Windows PC
To download free midi music songs, iMusic is a great helper enables you to record Midi music to MP3 or other formats in high quality. With it, you can continuously record Midi songs, since it can help you to split tracks and filter ads automatically. It is an amazing audio recorder with many wonderful features:
Record Midi music songs and download music from any music or video sites.
Smartly separate tracks and remove ad between tracks.
Get music detailed information with ID3 tags.
Transfer music to iTunes or burn to CD.