Platform Music Download
1. Download Music from Platform

2. iMusic Alternative

3. Online Music Downloader

4. Music Converter

5. Download Music Tips

6. Others
What Is eMusic?
eMusic is a platform for music lover to download music with certain payment on the internet. You can subscribe to various packages on e-music and then get access to your favorite songs. With every subscription, there is a limit to the number of songs that can be downloaded in a month. So if you subscribe to a service that costs $11.99, you get to download twenty-four songs per month. There are eMusic Basic, eMusic Plus, eMusic Premium and eMusic Fan member plans as well.
eMusic was the first service that offered music that could be downloaded in MP3 format. With eMusic, you can search or browse your favorite soundtracks. After you have searched the catalogue, you can either buy the song that you have listened to or download it as part of your membership plan. With a membership plan, you can buy the songs at a much cheaper rate.
How to Process eMusic Download for Free
However, you are able to save your wallet but still enjoy your favorite eMusic songs with the help of iMusic. This eMusic downloader has the capability of recording the soundtracks you play, either online or on your local computer. It works as the eMusic downloader manager allowing you to download eMusic songs in a single click with 100% original quality. But work better than eMusic downloader manager:
See more features:

• Download any music from eMusic, Allmusic, Billboard, Spotify, Pandora and 500+ sites.
• Extract audio from YouTube, Vimeo, Dailymotion, Facebook, Yahoo, and more.
• Automatically split tracks and filter ad to record music in high quality MP3 or M4A.
• Directly transfer recorded music to iTunes library or burn music to CD.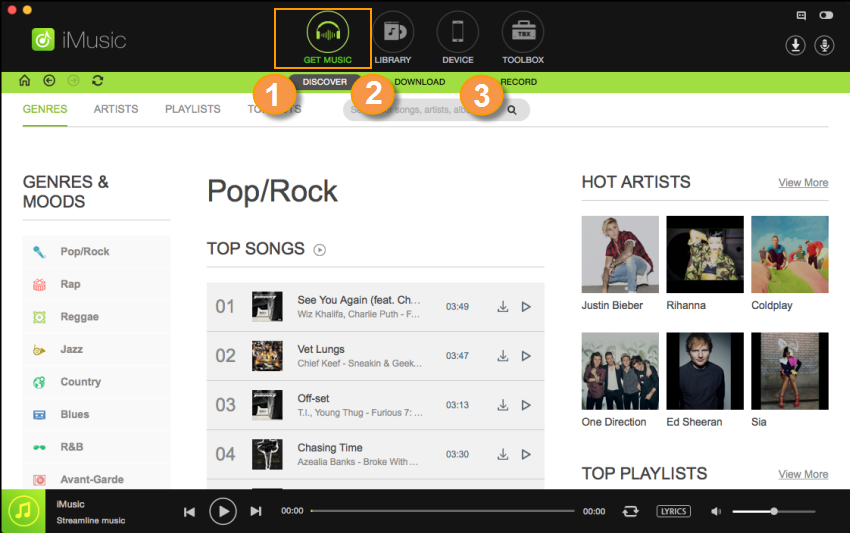 Steps to Download Music from eMusic
So how can set this up and start working with eMusic downloader? The following directions will help you install and use the iMusic easily.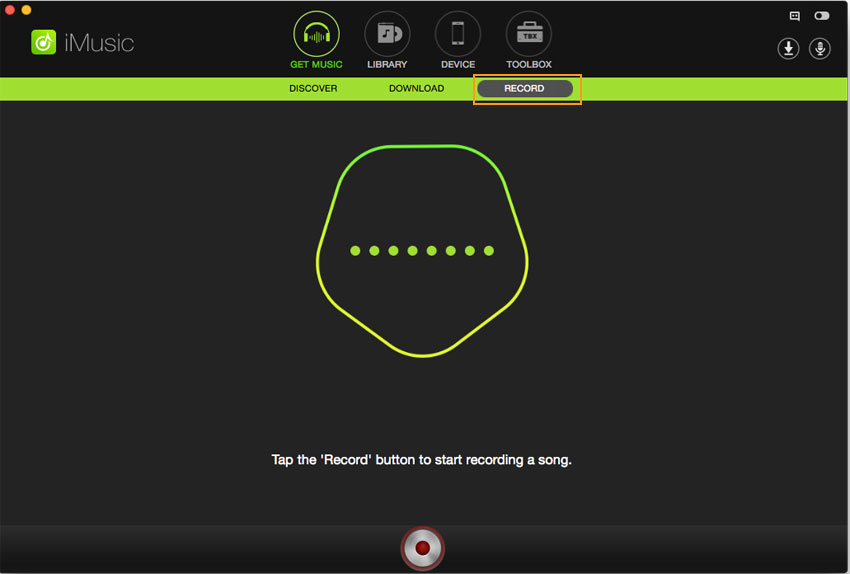 Step 1: Install and run eMusic downloader
You can click the "Free Download" button to download the program file. Install and launch the software. After that, click the RECORD tap and press the red button to prepare for recording.
Note: Do make sure that you have an audio recorder driver installed on your computer so as to make the audio recorder work properly. Secondly, note that you press the red button to begin record before you play the music if you want to record the whold audio.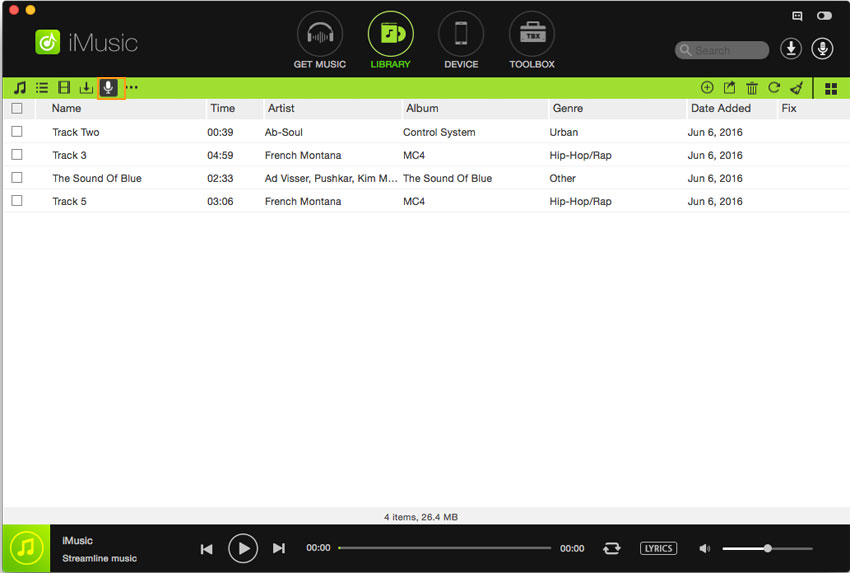 Step 2: Record eMusic songs in a click
Go to eMusic and find the music you want. When you play your eMusic audio files, iMusic will automatically detect the music and start recording it. Meanwhile, you also can surf on the Internet, or do some other work or leave the computer. The recorder will keep work by itself untill you press the red button again to stop the process.
After recording, you can go to the LIBRARY to check your recorded music. You can also export them to your computer or devices.