Spotify is an online music streaming service. With Spotify you can access millions of songs at a click of a button and stream them to your computer. Unlike many other streaming sites, Spotify offers multiple levels of service, so you can make sure that you get the one that works best for you.
Part 1: What is Spotify Unlimited?
Spotify offers three levels of membership services, though many people aren't aware of that. A lot of Spotify customers are not aware that in addition to the free and the premium service, Spotify offers a middle-tier service called Spotify Unlimited. This service is perfect for people who want more than the free service offers, but don't think they need all the features of the premium service.
Spotify Unlimited costs $4.99 a month, half the price of Spotify Premium, but gives you more options than Spotify's free service. Like the free version of Spotify, Spotify Unlimited gives you the option of making custom playlists, streaming music for as long as you like and connecting with your friends via social media.
You might be wondering what special features that Spotify Unlimited has that the free service does not. One of the best features of Spotify Unlimited is the ability to take your music anywhere. Spotify's free service can only be accessed in countries where Spotify is available, but Spotify Unlimited allows you to sign in and access your Spotify services wherever you may be, regardless of whether not Spotify happens to be available in that country or not. This feature is particularly useful for Americans who travel to Canada frequently on business, as Spotify is not yet available in Canada.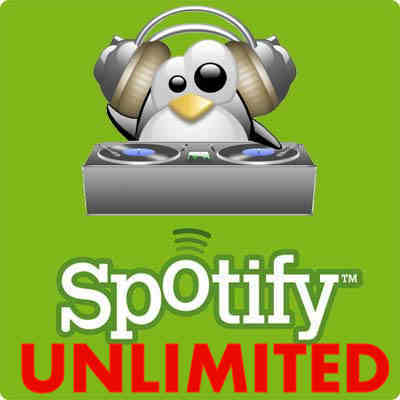 If you don't travel a lot, then the ability to take Spotify with you wherever you go is probably not a big selling feature. However, that is not the only reason to sign up for Spotify Unlimited. One of the biggest differences between Spotify's free service and Spotify Unlimited is the presence of ads.
Spotify's free service is able to be free partially because it does have ad content. Spotify Unlimited charges customers a small monthly fee, but has no ads. If you really hate ad content, then the $4.99 a month to pay for Spotify Unlimited could be worth it to you. The monthly fee allows you to listen to the music you love without ads, wherever you happen to be.

• Pros
- Streaming music at the click of a button
- Access to over 20 million songs
- Connect via social media and share your playlists with your friends
- Ad Free
- Can be accessed anywhere with an internet connection, even if Spotify would not normally be available
• Cons
- $4.99 a month fee
- Streaming only, must be connected to the internet to access music
- No download option
- No longer accepting new subscriptions
If you are looking for an ad-free service to stream your music online then Spotify Unlimited is the right choice for you. It offers all the benefits of Spotify's free service, but also gives you the option to travel and take your music with you and also has no ads. For only $4.99 a month, Spotify Unlimited is a great way to get streaming music without any pesky ads.
Part 2: How to Play Spotify Unlimited
Step 1
To access Spotify Unlimited, you first need to download Spotify. Go to spotify.com and click "download".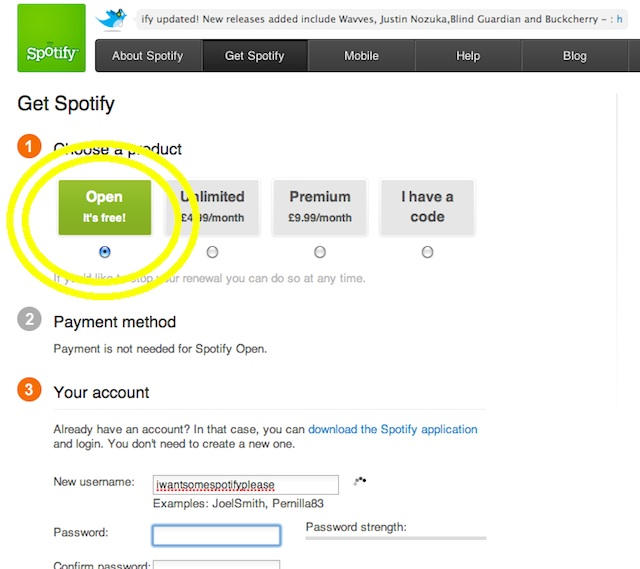 Step 2
Once the installer has download, open it and click "install".
Step 3
Once Spotify is installed, you will be given the option to sign up for a Spotify account. You should be given the option of which level of account you want to sign up for. Select "Spotify Unlimited".
Step 4
Enter your credit card information and finish signing up for your Spotify account, you will then be ready to access your music.
Step 5
Start streaming your favourite songs ad-free.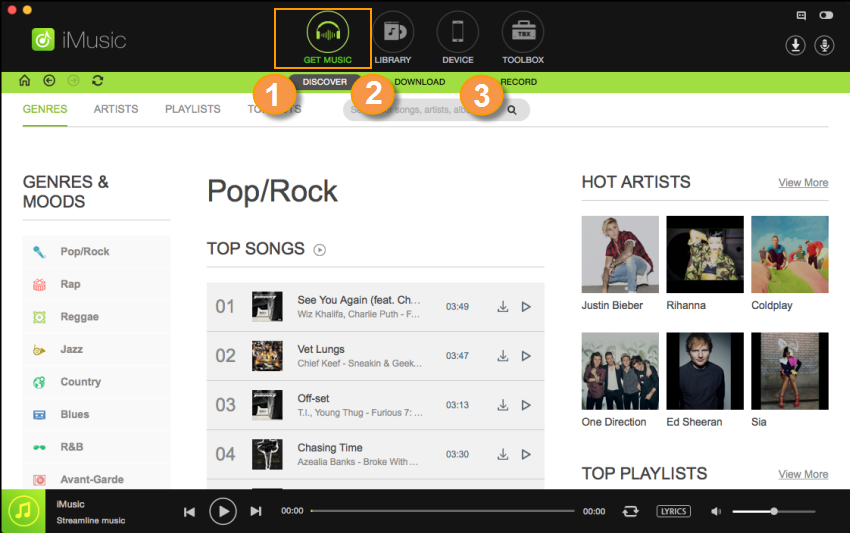 • How to Download Spotify Unlimitedly
There is a way to download unlimited Spotify music and enjoy them anywhere anytime by using iMusic. This Spotify music recorder allows you to record free playing music in only a single click. It supports to record music or audio from various music and video sites without quality loss.
Why Choose iSkysoft Audio Recorder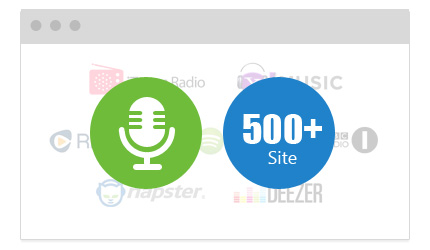 Record Unlimited Free Music
Download unlimited free music from 500+ music sites like Spotify, BBC Radio, Pandora, iTunes Radio, Grooveshark, Napster, etc.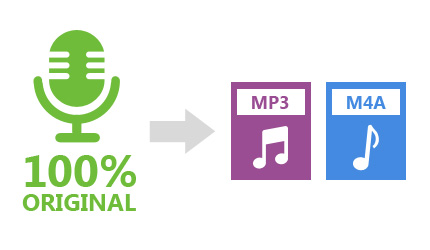 Filter Ads and Split Tracks
One click record playing music. Automatically filter Ads between tracks and split tracks to separate music files.
Easily Get Music Info
Identify recorded music files and automatically get music information like artist, album, title, genre, and more.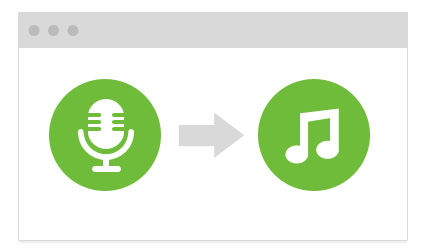 Export Music to iTunes
Enable "Add to iTunes" button allowing you to export recorded music files to your iTunes library directly.