Edit Music
1. Audacity

2. Audacity Tips

3. Alternative

4. Edit Android Music

5. ID3 Tag Editor

6. Others
Have you ever experienced the situation where you wish to chop some unwanted music in the beginning or end, or perhaps just get over the whistles and cries of the fans before the singer arrives on the dais at a live concert? Well, the simple yet wonderful control of custom start and stop time provided by iTunes might come in handy then. It helps to omit the starting or the ending portion of a song while keeping the original file intact.
Here are tips and tricks on how to cut music on iTunes to get your desired effect.
Part 1: How to Cut Music on iTunes
There you go! You now have both, the original as well as the edited version in your iTunes library. Share the procedure, share the experience, and share the songs!
Part 2: The Best Way to Record Music for iTunes without Cutting
If go with an audio recorder, you can get the music for iTunes in the length you want or in any of your desired portion. Here iMusic is the best recorder for you. You can use it to record unlimited free music in any length you want. And the recorded music can be saved in MP3 or M4A to fit most of the devices. What's more, you can directly transfer the recorded music to your iTunes library. Below are more feature for the music recorder:
Record music from online video sites and music sites.
Download the music in 100% original quality.
Identify and get music information.
Transfer music to iTunes library or playlists.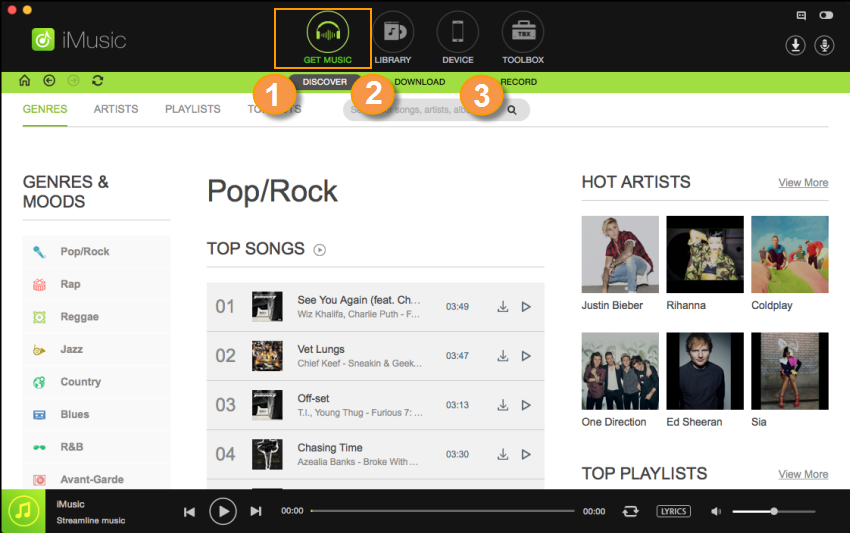 Simple steps to record music for iTunes
Step 1: Find the music and play it.
Step 2: Launch the recorder and hit the "Record" button at the portion you want to start recording the music.
Step 3: Click "Record" again to stop recording. Then you can go to the "Library" tab to find your music.