Edit Music
1. Audacity

2. Audacity Tips

3. Alternative

4. Edit Android Music

5. ID3 Tag Editor

6. Others
Audacity presents a globally-wide variety of hot features for all users. Available for several globally-used OS, this free digital audio editor and recording software application can be downloaded by users all around the world. Audacity lets users convert, import, export, and edit audio files from a different type of file extension to another. Up until the present, Audacity is still widely used for school, work and other special tasks.
Part 1: Download Audacity Music to M4A
Audacity is known for its wide range of features which allows its users to export, import, edit or convert Audio/Music files from any file format into another. M4A is preferred by many music lovers as it provides better audio quality, smaller file size and better performance when tuned into equal bit-rate. It is a better choice to convert Audacity Music to M4A as you can play this file in any platform such as QuickTime, Windows Media Player, iTunes, Roxio Popcorn and many more. It is recommended to use a professional music manager like iMusic which can download and convert Audacity music to M4A format with original audio quality.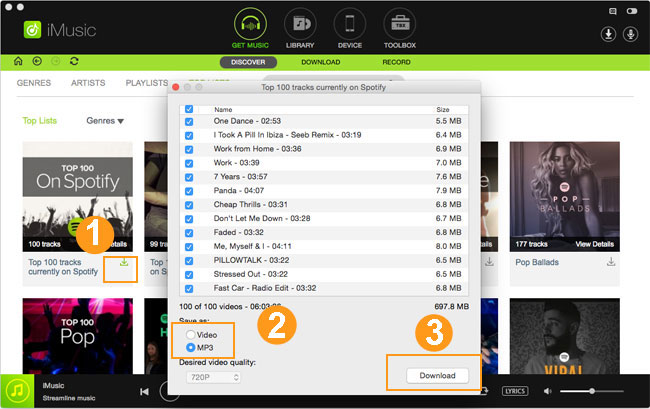 iMusic - Download and Convert Audacity Music to M4A with Ease
Support Multiple music sites and radio stations.
Download music by copying and pasting the URL of the song.
Record music filtering the Ads automatically and add ID3 tags.
Download and record music directly to iTunes Library for management.
Transfer music from iTunes Library/computer to iPhone/iPad/iPod/Android devices.
Steps to Download Audacity Music to M4A using iMusic:
Step 1: Open iMusic and Record Audacity Music
Launch Music and select 'Record' by tapping the red button to record the audacity music.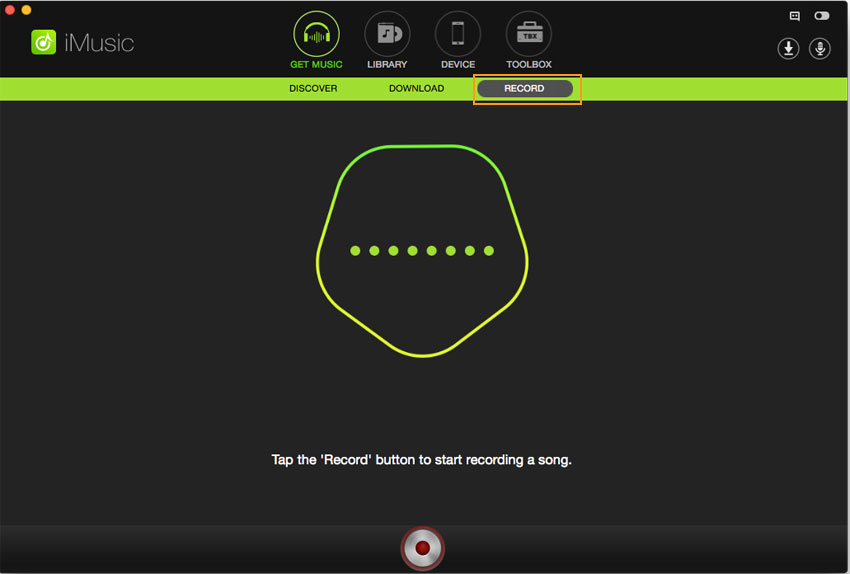 Step 2: Play Audacity Music file
Go to Audacity Music and play the target song. IMusic will automatically start the recording. Click the red button to step the recording.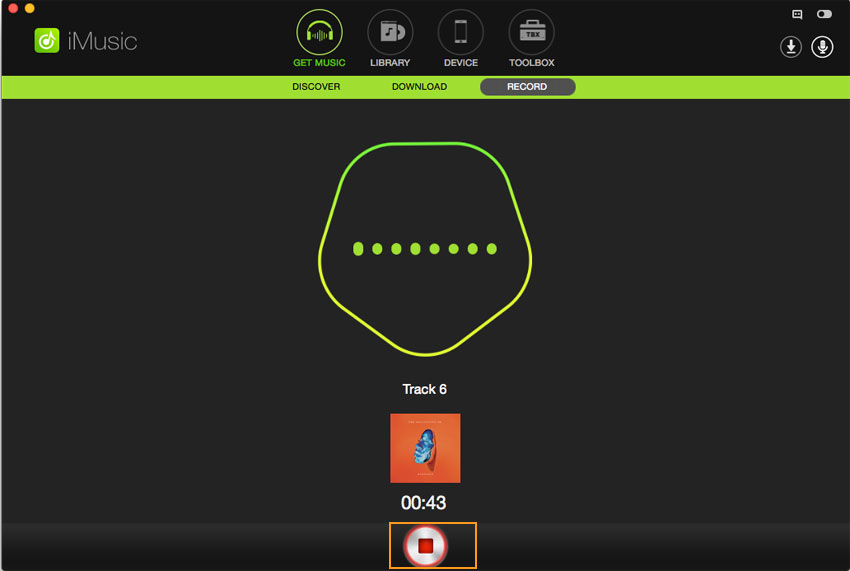 Step 3: Save Recorded Audio in M4A format
With the help of iMusic, you can record any song on your PC. It automatically saves the recorded audacity music file in M4A or MP3 format as per your requirement. To check out the recorded Audacity Music file, simply go to Music Library and play them.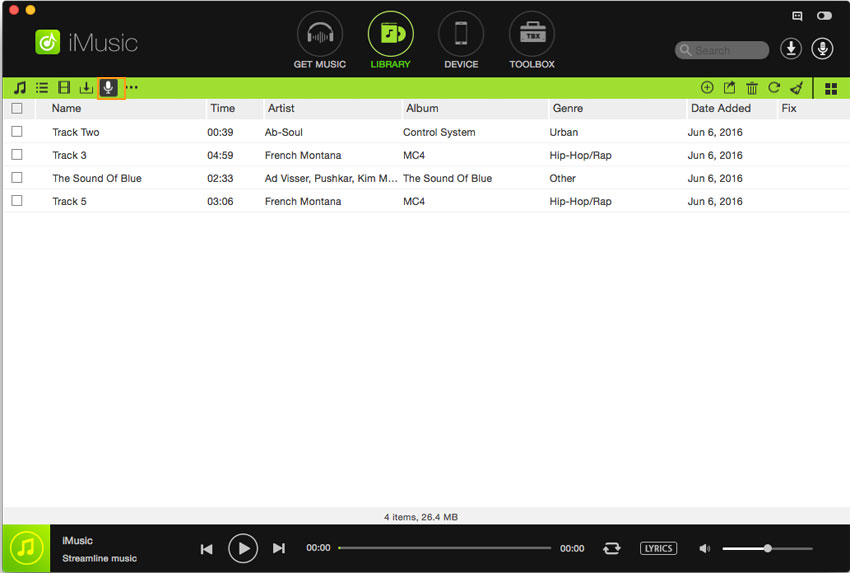 Part 2: Import M4A to Audacity for Editing
Part 3: How to Export Audio to M4A Format
Part 4: How to Convert M4A to MP3/WAV with Audacity
Why You Need M4A format?
M4A, which stands for MPEG 4 Audio, is also commonly referred to as AAC (Advanced Audio Coding). M4A is basically a file extension intended for an audio file that is encoded with a lossy compression like that of the M4A. Originally, M4A was proposed to be the successor to MP3. Both MP3 and M4A format are used as audio-only files. Audio-only format usually has M4A file extension. M4A file format is unprotected as it doesn't have M4P file extensions which are present in protected files. M4A, being the latest innovation made, has new and better quality compared to MP3. M4A has got many useful and effective features which make people go after it. Aside from a better quality, M4A files also sizes smaller, producing better sound performance especially when programmed at equal bit rate. It also functions even better when added with enhancement format. M4A can be opened with several programs such as Windows Media Player, Roxio Popcorn, iTunes, Quicktime and more.