Thanksgiving is a day of rejoicing and having fun with your loved ones. People gathered round a table enjoying a meal is the essence of this holiday. Traditionally, Thanksgiving was just about having a nice dinner with family members and friends. However, nowadays it is celebrated as a party and no party is complete without music. A Thanksgiving party ought to have some lively Thanksgiving music to entertain the guests. It is also important that this music has a thanksgiving theme to it. There is no dearth of music available for thanksgiving parties but the challenge is to choose the one that is right for your thanksgiving party.
To make the task of choosing Thanksgiving music easier for you, here is a list of the top 20 popular Thanksgiving music for your Thanksgiving party.
Part 1: Top 20 Popular Thanksgiving Music
Part 2: How to Download Thanksgiving Music for Free
The music suggestions made above can really make your thanksgiving party a success. However, you would have to think of a way to download this music so that you can add it to your playlist for the party and play it whenever you want. There are a number of ways of downloading music but most of them are either quite complicated or require you to pay money. If you want to download your thanksgiving music for free then the iMusic is the best option available to you. This program is available for download on both Windows and Mac and can help you in downloading all the music you want from the internet without having to pay a cent.
The following are some of the features of iMusic that make it the best software for downloading thanksgiving music for free.
Ability to download and record music from over 3000 music streaming websites.
Creation of audio files for each track and ability to split tracks automatically.
Removal of ads that might come in between audio tracks.
Ability to record audio tracks from videos shared on video sharing websites like Dailymotion, Vimeo, YouTube and many more.
Presence of a virtual sound card that is capable of downloading audio files in M4A and MP3 formats while maintaining the original sound quality.
ID3 Tag Identification technology that helps in recognizing and tagging tracks with Artist, Title, Album, Genre and more.
Ability to directly record music to iTunes.
Play music instantly with the built-in music player.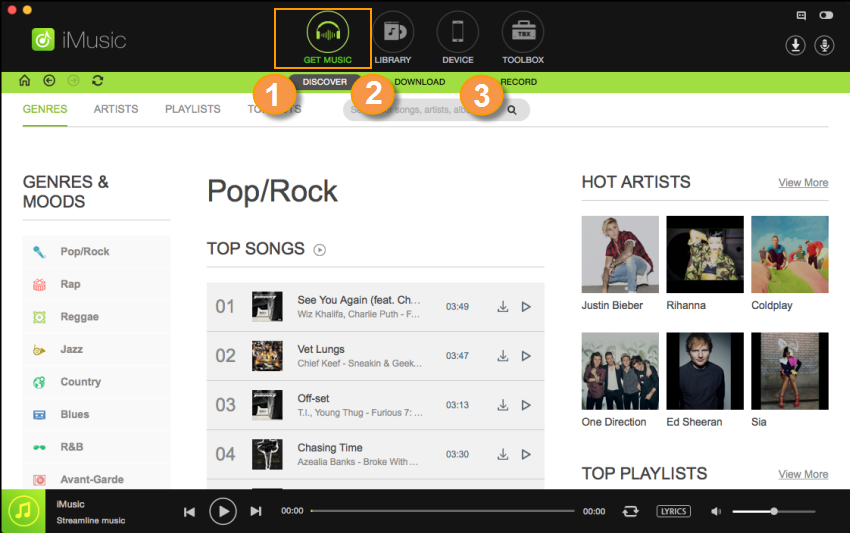 How to Download Thanksgiving Music using iMusic
Downloading songs using iMusic isn't that difficult after you have downloaded the software on your PC or Mac. Follow these guidelines for downloading the thanksgiving music for you thanksgiving party.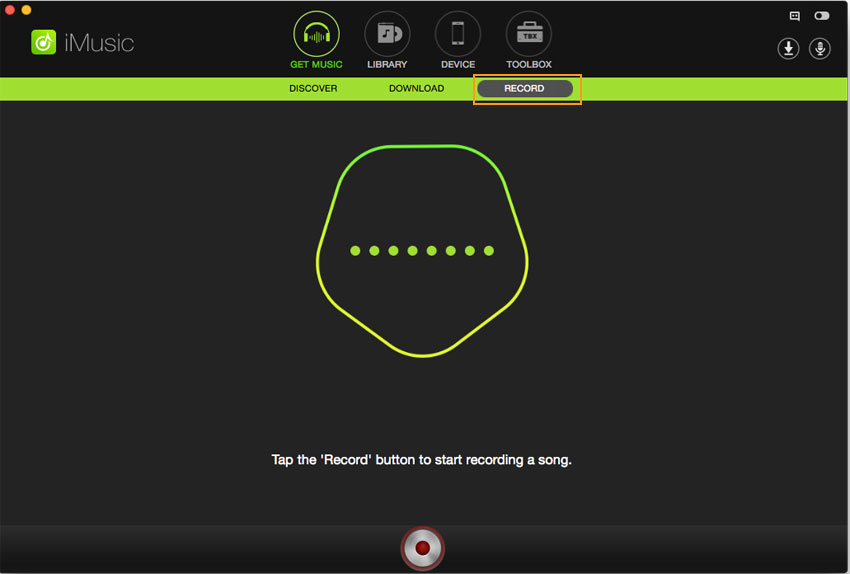 Step 1: Double click on the iMusic icon to run the program. And go to the main recording interface. And then hit the "Record" button to get ready to record Thanksgiving music.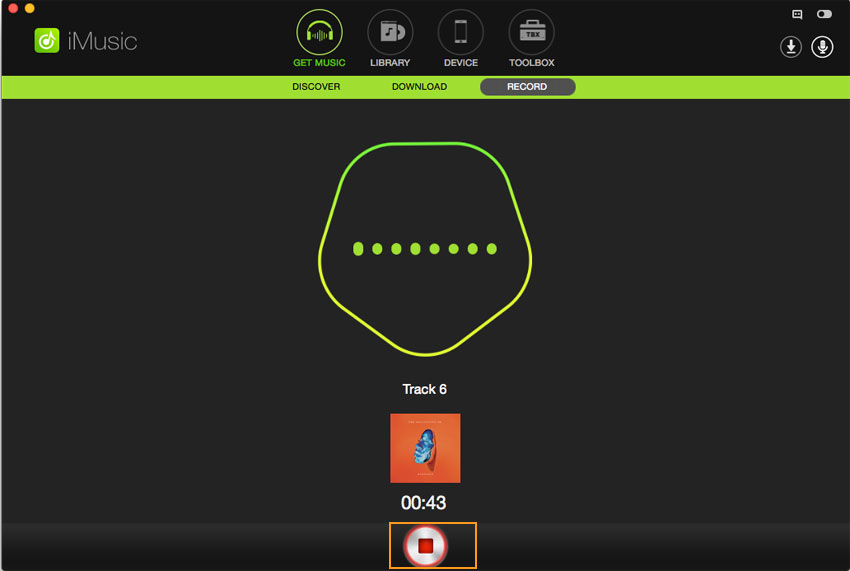 Step 2: Start playing audio from music sites. The software will start recording the song automatically. Feel free to surf the web while the recording is being done but make sure that the music does not stop playing.