Spotify
1. Spotify Tools

2. Spotify Account

3. Discount & Free

4. Spotify playlists

5. Spotify For Devices

6. Tips For Spotify

7. Others
Like iOS and Android phones, Windows phone has also been introduced to the Spotify music app. The app allows Windows phone users to enjoy music from Spotify anytime and everywhere. From this article, you can download Spotify music for free to your windows phone and listen to spotify music offline with windows phone.
Part 1. Features of Spotify Windows Phone App
Windows phone users can also listen to music on Spotify using the Spotify app. The app allows users to get access to the world of music everywhere. Users can create playlists, organize their playlists and listen to music by albums or artists. The app also suggests playlists for users to choose from to suit their mood.
The beautifully designed app is easy to navigate and has more functionality. It has both free and premium subscriptions available for users to choose from. Obviously, the premium subscription has more features than the free subscription.
The free subscription allows users to listen to music without the ability to download for offline listening, create their personal playlist, limits the number of track skips to only 6 skips per hour and bombards users with so many ads.
The premium feature allows users to save music for offline listening, unlimited number of track skips, ability to create and organize playlists, ability to listen to any song, any time and on any device.
Pros
• Listen to music everywhere as you like.
• Beautiful interface: The new dark interface makes the app simple and attractive.
• Easy navigation: Easily discover the music you are looking for thanks to the easy navigation of the app.
• Download music to listen when offline.
• Social: Users can create playlist and share with other users on Facebook and Twitter.
• Sound quality: The app has an excellent sound quality.
• No commitment: Users can cancel their premium subscription anytime they like.
Cons
• The free version has lots of ads which can be very annoying.
• The free version doesn't allow users to specify songs to play.
• Users can't edit the song queue.
• Only 6 track skips per hour is allowed for free users.
• Free users enjoy only a few features of the free version.
Price
For only $9.99, users can have access to the premium features of Spotify which includes unlimited track skipping, offline listening, personalized playlist and much more.
Part 2. How to Use Spotify App on Windows Phone
So, you have downloaded Spotify for Windows phone and now what? Open the app and login with your details. You will come across something as screenshot below.
The search bar allows you to search for music, artists and albums.
The "playlists" section contains the playlists you have saved either on the current device or on another device. To access your playlist, just tap on the "playlists" section and you will see your playlists listed.
"Play queue" has the list of music you have queued to play from various playlists.
"People" contains the list of people you have added on Spotify. If you have friends on Spotify, you can view their playlists, what they are currently listening to and what their favorite songs are. "What's new" contains new music on Spotify.
"Now playing" shows you the music you are playing at the moment.
If music is playing, you can head back to the background of your phone and it will continue playing without stopping.
Part 3. Listen to Spotify Music Offline Free on Windows Phone via iMusic
For users who don't have access to the internet all the time or users who cannot afford the monthly premium subscription and want to listen to music from Spotify, there's a solution for you. You can now download music from Spotify into your computer and then transfer the music to your phone quickly and easily, or you can download/record Spotify music and then export to your phone. This can be done using iMusic.
iMusic is a software that has so many features. It allows users to download music from any music streaming site or app without going through any hassle. It also allows users to download videos from streaming sites such as YouTube, Vimeo and many others.
Besides downloading music and videos, it supports transfer of music from one phone to another and from any phone to your iTunes library without losing any of your data.
To download music from Spotify using iMusic, follow the steps below.
Step 1

Download and install iMusic



Step 2

Download spotify music free with iMusic

1). Launch to iMusic and Click on the record icon through this path: Get Music > Record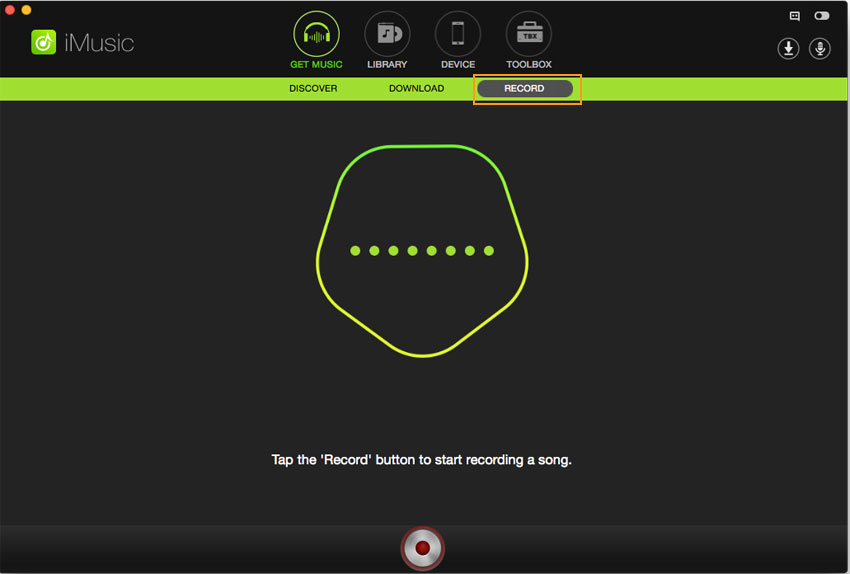 2). Open spotify and play the music you want to download. iMusic will record the music automatically when play the music.
3). When you are done recording, click on the record icon to stop.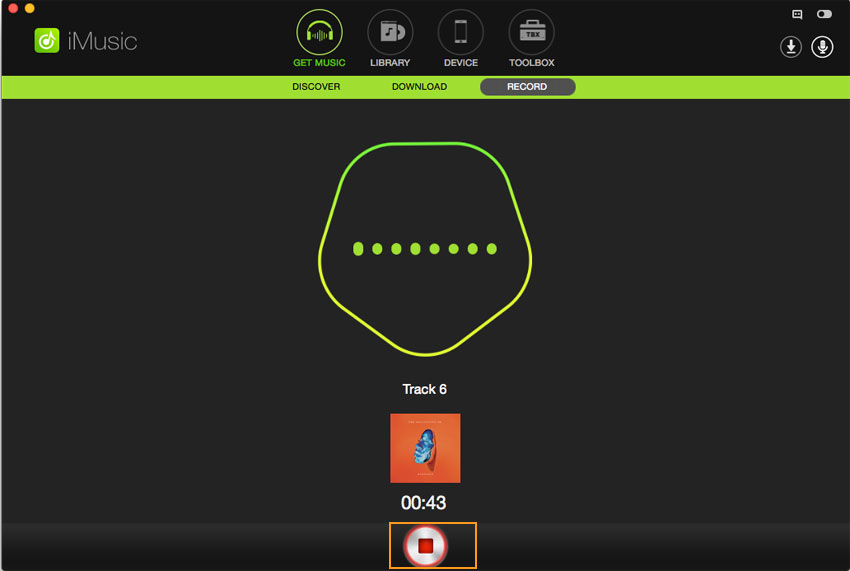 4). Find the recorded music in the iTunes Library.
There is another easy way to download Spotify music to your windows phone. Just copy the links of the song, playlist, or artist. And then copy them to the iMusic download window. Press "downnload" button to start download.
Step 3

Transfer music to Windows phone

Right click the recorded music, you can add to your Windows phone. Make sure your windows phone connect to your computer first. Or select the music you want to transfer to Windows phone, and press export icon which on the upper-right corner. Below is the screenshot for iphone, which the same as Windows phone.
If you have downloaded or recorded Spotify music, just connect your Windows phone and click on "Transfer Music From iTunes to Device".
Select the music files you want to transfer and click on "Transfer".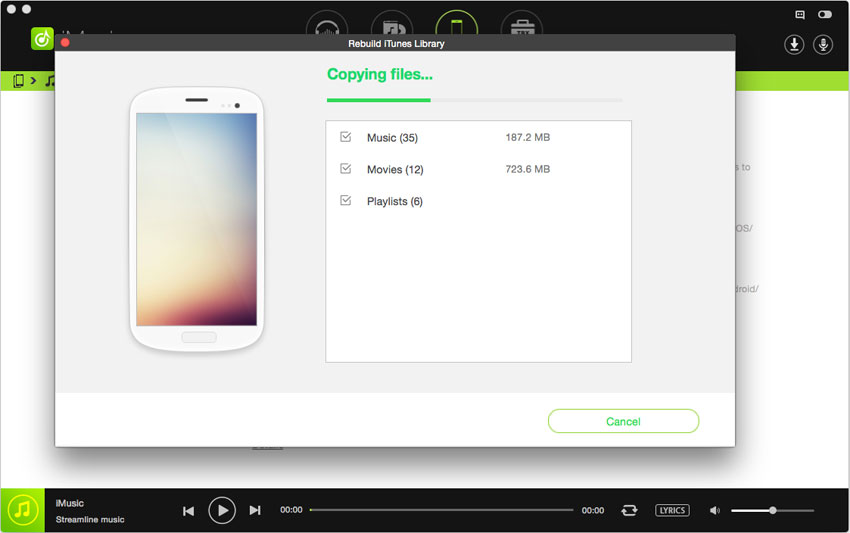 Wait for the process to be completed and check your phone. You will see that you have successfully transferred music from Spotify to your Windows phone in few minutes using these very simple and easy steps. Afer transferring to your windows phone, you can listen Spotify music on windows phonw offline.