Have you ever heard of Streema? Streema Radio is a platform that enhances the way in which you listen to music online. It is an online radio tuner and a TV tuner. Streema allows you to search radio stations, play and favourite them. Moreover, it has radio stations from different countries like Australia, Burundi, Colombia, Canada, Zimbabwe, and the USA just to mention a few. You can also sort the radio stations according to cities, genres, and regions.
For TV stations you will discover top Streema TV stations as well as having to search for TV stations by region, countries, cities and genre. The TV stations are of high quality thus making enjoyable to stream your favourite channel. To be able to favourite stations and retain the searches, you need to create an account. You can also sign up using your Facebook account. In this article, we are gonna share how to save Streema radio to your Mac, Windows PC or mobile phones and devices like iPhone, iPad, Android, as well as a top 10 list for popular radio programs on Streema.
Part 1. Streema Radio Download with the Best Music and Radio Downloader
Streema.com on Android or iPhone:
Streema has gone further to tap into mobile users listeners by providing them with Streema mobile application. On iPhone you can visit App store and download Streema for iPhone while for Android users there can install from Google play store and enjoy streaming radio a and TV station of their choice. Although you can stream from your browser, it is more reliable to stream from Streema mobile app. All these mobile apps are user-friendly and are free to use and download. Therefore, head to download stores and install them on your phone.
Streema.com Radio Download:
When it comes to listening and downloading music online on PC, you need music downloader and recorder software like iMusic. This software supports streaming of music from over 3000 sites such as YouTube, Streema, Spotify, Pandora, Vimeo, SoundCloud, Facebook and much more. Other than that you can discover top hits of different genres on its inbuilt media library. The music from the music from this music library can also be downloaded in high-quality MP3 and MP4 formats. This intuitive software is also featured with other music functionalities that we have discussed below.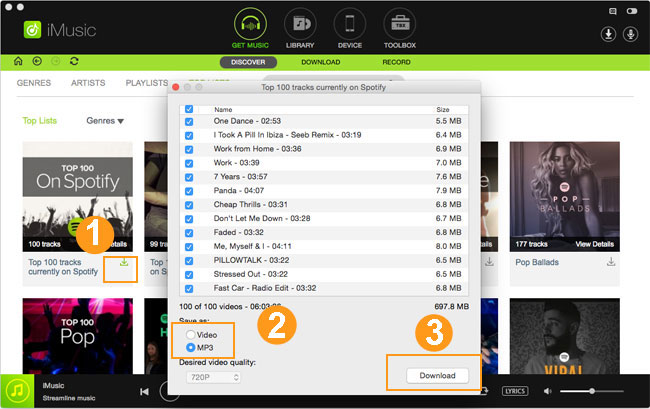 iMusic - Download Steema Radio and Music from 3000+ Sites
Support to download music and radio programs from YouTube, Vevo, Spotify, Vimeo, Jamendo, Metacafe and 3000+ music sites.
Transfer music between iOS devices and iTunes as well as between Android phones and iMusic software.
When you want to do a backup of your iTunes file, you can always use iMusic software since it can also restore backups.
If your iTunes library is irresponsive and you want to rebuild it then you can use iMusic software.
When you find your music not properly labelled, some tags missed and covers duplicated, iMusic software can fix all that perfectly.
Record music with iMusic from any supported site in MP3 and MP4 format. The ID 3tags of the music recorded will be added automatically.
How to record Streema.com radio programs in steps
There is this song on Streema that you wish to have it on your device and you want to use iMusic software to record it. Keep calm and follow these steps.
Step 1. Run this Streema radio recorder
Open the installed iMusic software, click on "GET MUSIC" and then choose "Record" category. On the program window, click on "Record" button.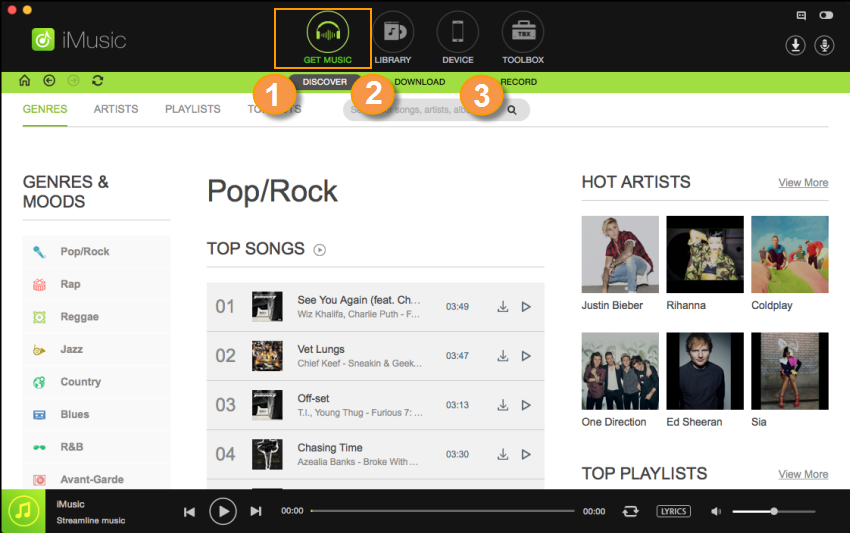 Step 2. Start to record Streema radio
What follows is for you to open Streema website on your browser and play for the music you wish to record. Once you play it, the program will detect it and start to record it. As the music file is being recorded the music tags will be added automatically. To stop the recording, click on the "Record" button again. Now go "Library" menu and play the recorded music.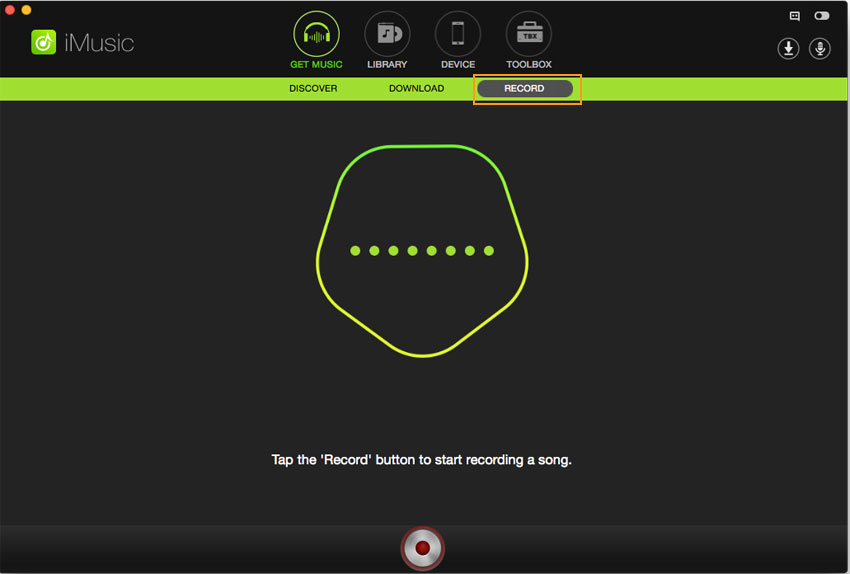 Optional: How to download music with this music downloader
Step 1. Open the program, click on "GET MUSIC" and then opt for "Download" option.
Step 2. A new window will appear, now copy URL from YouTube site on your browser and paste it into paste URL box.
Step 3. Choose the output format of the music that you want to record either as MP3 or MP4 once the music is detected.
Step 4. Lastly, click on "Download", and the music file will be downloaded and stored on iMusic Library.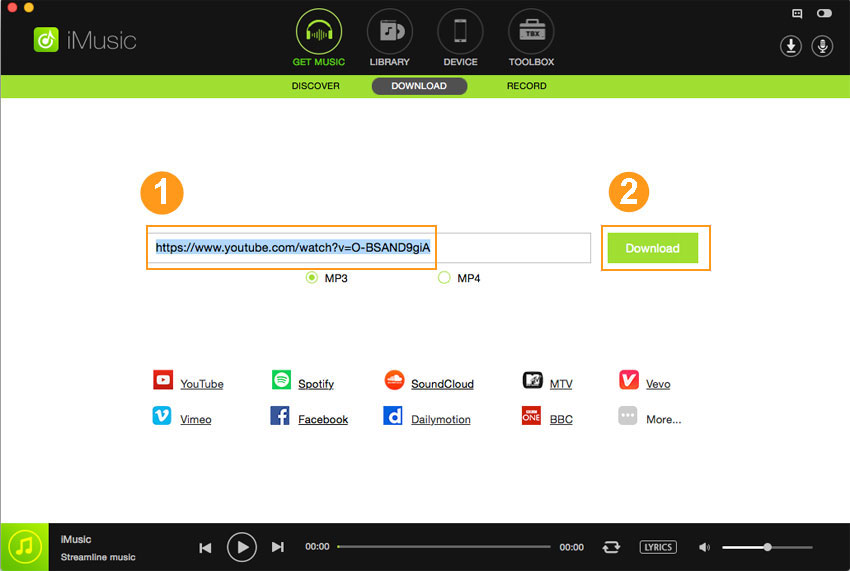 Part 2: Top 10 Hot Radio Programs on Streema